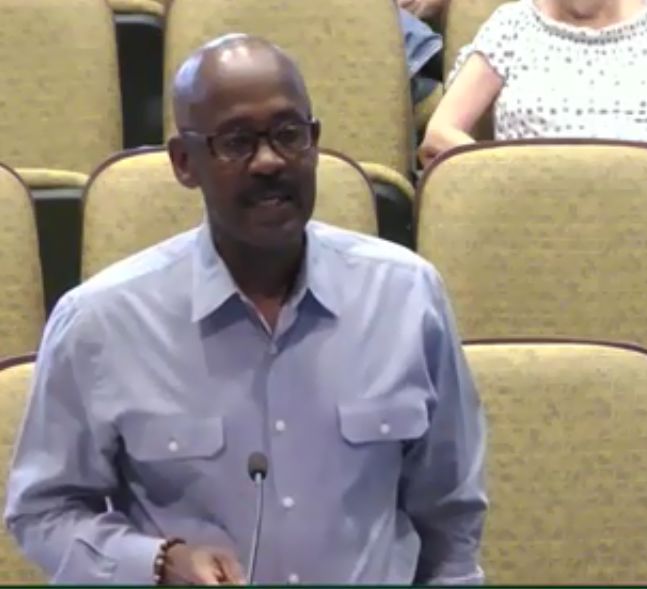 During its recent meeting the Mesquite City Council discussed an ordinance amending Chapter 10 of the city code regarding smoking in tobacco shops, which was ultimately passed.
"Currently the ordinance allows them to build a separate room that must be sealed and ventilated and people may smoke in that area, but no areas within their business location," said Jeff Armstrong, director of Planning and Development Services.
The proposal was to consider whether to allow a tobacco business to seal and ventilate their business location when they're in a multi-tenant facility or if they're in a free-standing business location. The council and staff discussed limiting this expansion to cigar lounges.
Councilman Greg Noschese asked how they came to look at this ordinance and Armstrong said there's been some enforcement issue for a couple of years and complaints about smoking not being done in the designated area. The business owner, Tim Davison, expressed interest in having the ordinance amended, and complaints came from other building tenants.
"We're actually considering changing an ordinance for someone who breaks the rules," Noschese said.
Armstrong said there are some advantages in terms of enforcement.
"When you have a room like that, the door opens and the smoke goes out. We're not going to be around to monitor that. A customer knowingly or unknowingly walks out of that room with their product still lit, and if you have the entire business ventilated and sealed those are no longer issues," he said.
Davison, owner of D&B Cigar Corner, said his business has been in that shopping center for 10 years and he bought it five years ago from a friend before the smoking ordinance came into effect. He discovered the ordinance was revised in June 2016.
He added that there's ventilation throughout the store and not just that specific room, saying it was approved by the building inspector in 2009 when the business opened.
"Everywhere you go within the United States, if there's a cigar shop in the city, there's smoking throughout," Davison said.
He said his business isn't like the typical tobacco stores because he only sells premium tobacco products and his clientele goes there knowing what to expect. It's a place where cigar smokers can gather, socialize, network and mentor, and it brings people from all over the city and surrounding cities.
Davison was asking for an ordinance amendment because he didn't want to leave the city and take his business somewhere else.
Many of his clientele came out to support him and shared their own stories of the shop.
Several council members said they supported the business and what it brings to the community but expects the building to be inspected to make sure it's still sealed properly given that there have been complaints about smoke from other tenants.
Mayor Stan Pickett said it's not something they want to do on a regular basis – approve an ordinance change for a business that does things that go against their ordinances. Councilman Jeff Casper shared the same concern and more.
"I'm troubled by some of the logic on the dais here," he said. "The idea that this is a hobby that we're okay with, it's upscale, and we've heard that quite a bit, and because this is a wealthier hobby let's do an exemption here. The other tobacco shops, those aren't upscale. I'm troubled by that logic."