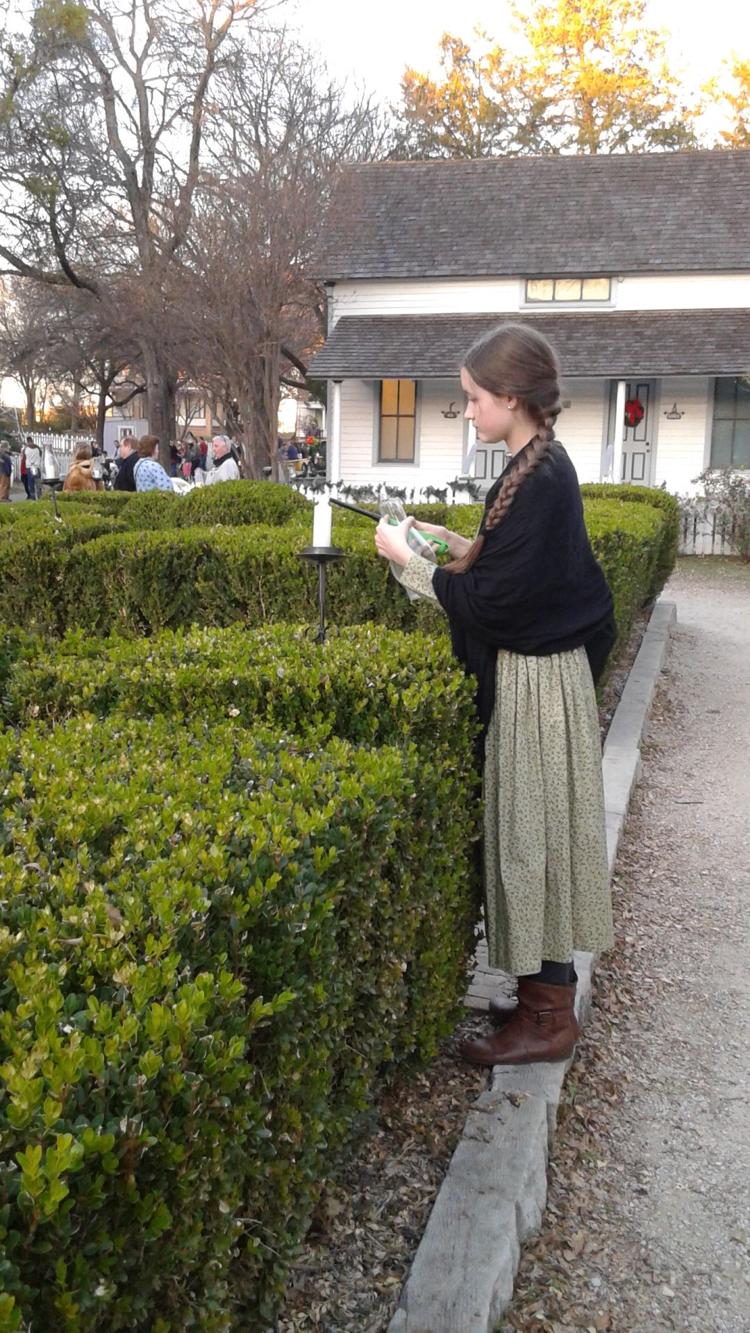 Kara C. Simmons is a 14-year-old homeschooled student who is a junior historian at the Dallas Heritage Village. She and three other junior historians recently put together a special photography exhibit at Dallas Heritage Village that features preservation efforts in their own neighborhoods. Simmons chose Opal Lawrence Homestead for her hometown project, and her work can be seen at the Village's annual Old Fashion Fourth event on July 4. She is the daughter of Elizabeth and Chad Simmons.
How did you become involved with Dallas Heritage Village?
I grew up going to Dallas Heritage Village with my family, and about a year ago I signed up to become a junior historian.
What do you do as a junior historian?
We help with tours of the different houses and help with the different events held there.
Why did you decide to do your project on Opal Lawrence Homestead?
Because of the two different buildings in Mesquite that have been preserved as a museum. I think it's the prettiest and it's the newest, and it was a fun opportunity.
Why do you think history is important?
By learning our history we can do things better in the future, and it's important to know where you come from.
What has being involved with the Dallas Heritage Village and doing your project on Opal Lawrence taught you?
I learned a lot about how to put on an exhibit because I've never done it before. I've also learned about some Mesquite history that I didn't know about.
What sort of other activities are you involved in – sport, clubs, volunteer?
I volunteer at my church, I'm involved in Frontier Girls and I volunteer once a month at Buckner.
Which member of your family has been the greatest influence on your current way of thinking?
Mom and Dad – they do a lot of talking to me and we discuss a lot of things.
Where do you see yourself in 10 years?
I see myself working in a design firm because I want to be an interior designer, after I graduate, and possibly married.
Why interior design?
I love art, and I love arranging furniture and choosing color schemes.
If you could visit any time period in history, which would it be and why?
I'd either visit the time when everyone was moving west or the Renaissance period. When everyone was moving west in the U.S. is cool because it's a new adventure, and I love reading the Little House books, which are about that time period. And the Renaissance period because it's full of inventions, art and kings, queens and princesses.