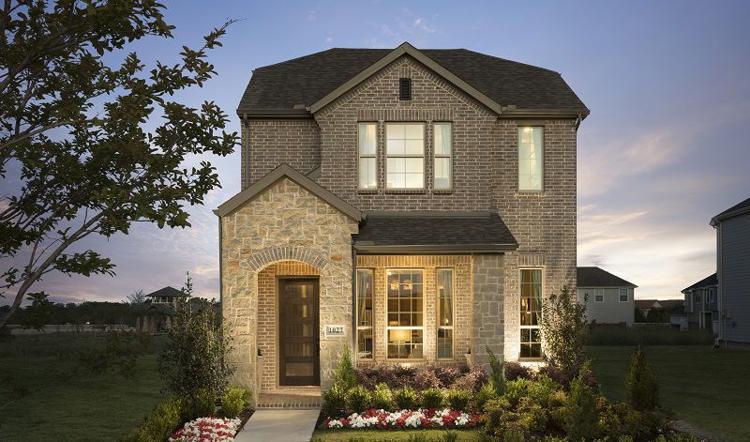 Bayside District Partners, LLC is pleased to announce that K. Hovnanian Homes and Meritage Homes have been selected as homebuilders for Bayside, a 262-acre lakeside-resort community located at the eastern gateway to the DFW Metroplex on Lake Ray Hubbard. Together, K. Hovnanian and Meritage will bring 104 single-family homes to the north area of Bayside. Model homes for both builders will be completed on-site early this summer.
"We believe in building new homes and communities the way they can, and should be built, and we are eager to be a part of the new Bayside community in Rowlett," said Austin Woffinden, division president at Meritage Homes. "We are leading the way in energy-efficient homes, setting the new standard in home construction and providing the Rowlett community with homes that fit their elevated and active lifestyle."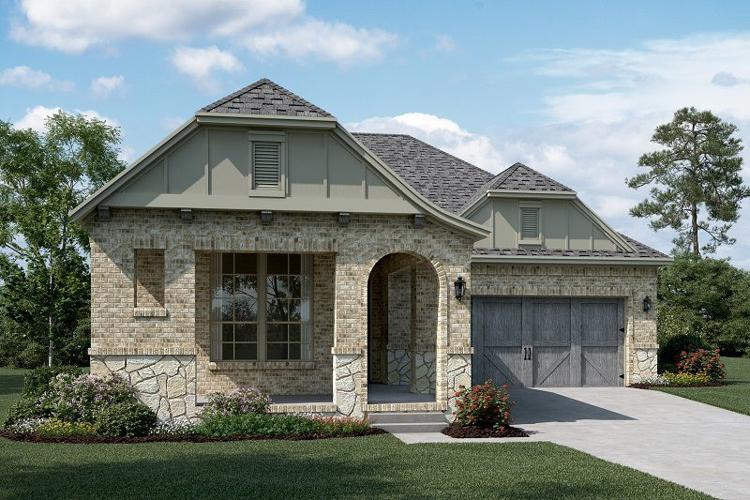 Meritage Homes will bring 57 cottage-style, single-family homes to Bayside. Meritage buyers will have eight distinct floorplans to choose from that range in size from 1,867 to 2,434 square feet. These beautifully designed and affordable waterfront homes will offer a mix of brick and stone exteriors with stunning curb appeal. Interior features will include designer-selected Sherwin-Williams® interior paint, granite countertops with ceramic tile backsplash, Whirlpool® stainless steel appliances, crown molding, stained oak handrail with wrought iron balusters and the M. Connected Home™ Automation Suite. The M. Connected Home™ Automation Suite encompasses an array of features allowing owners to interact with their home and take command whether they are inside or away from the property. These features include Wi-Fi-enabled lighting, video doorbells, thermostats, smart door locks and more. Every home Meritage builds in the 26 DFW-area communities showcases their commitment to providing incredibly energy-efficient homes that let customers spend their money on better things than utility bills. Prices for Meritage homes at Bayside will start in the high $200s.
"We are excited to bring luxury single-family homes to this idyllic lakeside community, where our residents will have easy access to major business hubs as well as local dining and entertainment, stunning lake views, running and biking trails and community events just minutes from their front door," said Jimmy Brownlee, division president at K. Hovnanian Homes. "Bayside is a unique community and we are looking forward to building beautiful homes in the area."
K. Hovnanian Homes will build 47 single-family homes at Bayside. The houses will range from two to four-bedrooms and range in size from 1,900 to 2,800 square feet. Exterior features will include the traditional brick and stone exteriors along with a unique Cape Cod siding elevation. The interior amenities of the homes will include granite countertops, wood or ceramic tile flooring, custom-built 42-inch tall kitchen cabinetry, GE stainless steel appliances, crown molding, luxurious lighting packages, valet drop zones and more. In Bayside, all K. Hovnanian buyers will work directly with a professional interior designer help with their color selections. Along with luxurious features, K. Hovnanian's energy efficient homes include 16 SERR Air Conditioning Systems, Low-E vinyl windows, LED lighting and a Rinnai tankless water heater. Prices for K. Hovnanian homes at Bayside will start in the mid $300s.
"Our elevated vision for Bayside is an authentic lake-front resort community and we are pleased to have K. Hovnanian and Meritage bring 104, waterfront homes to Bayside – developing these houses will be a big step in bringing our Bayside vision to life," said Thomas D'Alesandro, lead development partner of Bayside District Partners.
In 2017, multifamily developer, Western Rim began building The Towers and Mansions at Bayside on the north side of the community. The Towers at Bayside will have 392 units, and The Mansions at Bayside will have 448 units. Both of these communities are Energy Star Certified apartments and will save costs on utilities by being environmentally friendly.