"We were never expecting this," Raul M. said in front of CVE Technology Group in Allen, which Special Agent Katrina Berger in charge at Homeland Security Investigations (HSI) confirmed was the largest illegal worksite arrest in the last 10 years.
Around 10 a.m. today, HSI detained 280 CVE employees with fraudulent immigration documents. HSI officials remained at CVE into the afternoon before transporting the detained employees to an ICE detention center in Dallas.
CVE, a North Texas company that refurbishes and repairs phones, is at the center of a criminal investigation involving the hiring of illegal immigrants. According to Berger, many of the workers used fraudulent documents claiming legal status.
Berger said ICE allegedly received several tips and leads that CVE was hiring workers with invalid or fraudulent documents. After investigating the tips, HSI requested an I-9 audit, and afterward ICE conducted is worksite investigation of the company.
The 280 workers will remain detained until they come before a federal immigration judge. Some workers will be released on bond if they have no criminal record and are not considered flight risk. Other workers with a criminal record or who have repeatedly immigrated to the U.S. illegally will be deported.
"Businesses that knowingly hire illegal aliens have an unfair advantage of their competing business," Berger said. "In addition, they take jobs away from U.S. citizens and legal residents and they create an atmosphere poised for exploiting an illegal workforce."
Raul's mother Sara was among the detainees involved in the criminal investigation. Several families were posted in front of CVE on their phones, calling lawyers and looking for tips on how to navigate their situation. Raul left his job in McKinney after he found out ICE was in Allen.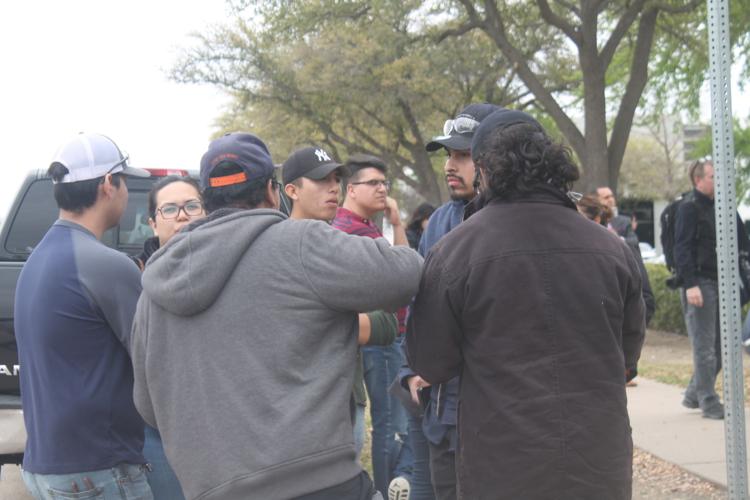 Raul said he and his family have lived about five minutes from CVE Technology Group for about 13 years. He described his morning as "usual," telling his mom, "I'll see you when I get back from work."
"I'm really worried about what's going to happen next. Are they really going to take her? I really don't know."
Summer Gonzalez, of the League of United Latin American Citizens (LULAC), was on site with her son, several protesters and lawyers looking to support the families of the detainees.
"I'm a resident of McKinney, so anytime something like this happens, we try to get out and be on the ground," Gonzalez said. "We just want to show our presence and let local law enforcement know, let ICE know that we are on the ground."
LULAC collaborates with education and immigration centers like RAICES to provide education and resources to detainees as well as raise money to pay detention bonds and help provide food, clothes and money to detainees who've lost their jobs.
"Right now, we're reacting to something that's very traumatic," Gonzalez said. "You never expect this, not even at a technology company much less."
Over the past few years, she said rhetoric involving Mexican immigrants paints them as violent gang members or opportunists. But as an ally, Gonzalez said this is far from the truth.  
"They're here. They're working their best to fit in and assimilate into a corporate America working environment. Their children are in our schools, but because it is so hard to obtain citizenship, people are not able."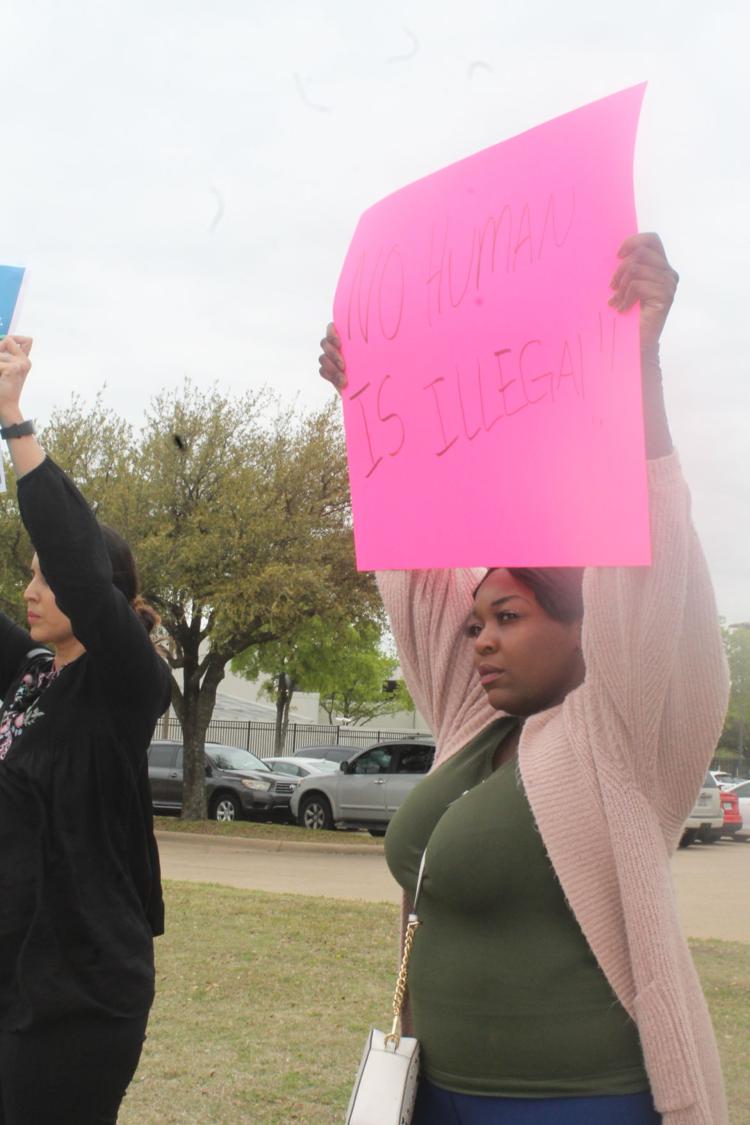 Families and friends of the detainees are urged to call the 24-hour ICE line at 1-888-351-4024 for information. The investigation remains ongoing.