For anyone visiting the Collin County Courthouse, it may be easy to assume anything noteworthy is inside the building itself.
But to the striking building's left, just over a grassy hill and accessible through a curving sidewalk, there stand multiple walls featuring the U.S. Constitution in plaque format. The area, shaded by trees and accented with a pedestrian bridge, seems almost hidden from the mechanisms of daily life.
For Linda Dillard, the location evokes a sense of peace. Even the trees have a history, she said, and for her, it's the ideal place for the four war memorials that also line the winding sidewalk next to the county courthouse.
"People come out here to register their cars, pay their taxes, they come out here for adoptions, other reasons here at the courthouse," Dillard said Wednesday. "McKinney is the hub of Collin County. I just think it's the perfect place for it to be."
Wednesday marked a milestone for Dillard and the Anna, Texas-based John F. Greer Chapter of the National Society Daughters of the American Revolution. It was the day that members of the organization witnessed the placement of a Vietnam War memorial alongside the previous war memorials that they have worked to fund and establish in Collin County.
The installment marks a fourth, but not final, step for the chapter as it aims to provide local recognition for "all who served" during the war.
For Dillard, the chapter regent, that first word is key.
"The families that stay back home, they give so much. And so we want to honor them as well, and so that's what these monuments do," she said. "It's not just to honor those who served overseas or away from home or at a base here in the states, but the family members who made those sacrifices. Kids that missed their daddies. Moms."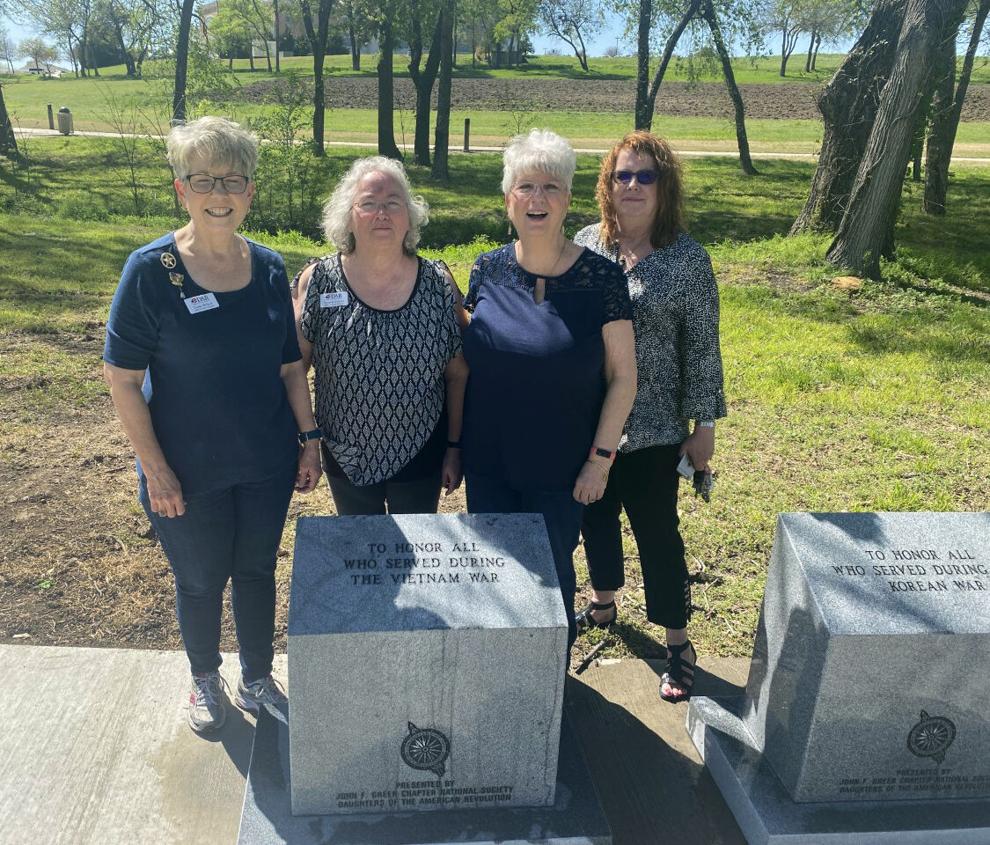 There will be at least one more memorial put in place, Dillard said, possibly two.
The initiative started in 2017, when the chapter first got the idea to establish a memorial in North Texas in honor of those who had served in World War I. They then raised enough money to put in memorials for those who served in World War II and in the Korean War, both of which were installed in May of 2019. The Vietnam War memorial was next.
"This particular monument, we were planning the minute we had set the Korean and the World War II (memorials)," Dillard said. "We started raising funds immediately."
They had raised enough donation funds for the roughly $2,400 memorial by November, and it landed on its pedestal on Wednesday.
"I just want the Collin County residents to know that these are out here," Dillard said. "Our Constitution is on this wall, and the freedoms that we have, freedom is not free, and this is to honor those who have given the sacrifices."