Collin County residents and other attendees stood nestled among the trees of Allen's Celebration Park, focused on the blue bus that carried a presidential candidate.
The park served as the setting for Tuesday evening's stop on Libertarian presidential candidate Jo Jorgensen's campaign tour.
The event also hosted speakers who were running for more local elections, including Christy Mowrey, Libertarian candidate for the U.S. house election for Texas's 32nd Congressional District.
"I don't know about you, but I am so incredibly excited that we have Jo Jorgensen right here in our home town of Allen, Texas," Mowrey said to the crowd.
Chants of "let her speak" followed Jorgensen as she took the stage Tuesday evening, a call to have the candidate join the Democratic and Republican candidates for the presidency on a debate stage.
Jorgensen discussed her platform for the presidential election and said the basic tenants of the party were part of what brought her to the event.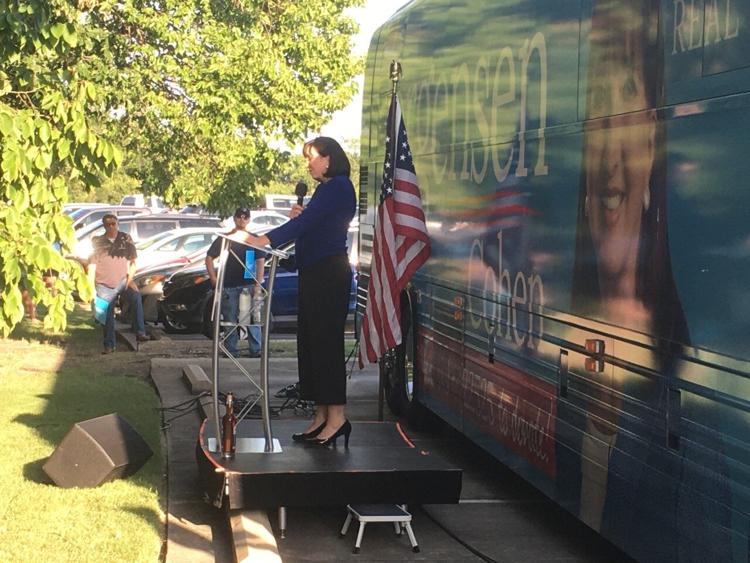 "I've been crisscrossing America listening to voters, and what I continually hear is that the government gets in the way of progress," Jorgensen said.
Shawn Jones, Collin County Libertarian Party Chairman, said the event had originally been slated to take place in Dallas County.
"And then obviously Judge Jenkins, being the character that he is, we offered to host it here," Jones said.
Jones said he didn't think the location of the event mattered, but that he was personally excited about the opportunity and that it would bring in more people who might not be willing or able to go to Dallas. He also said it was fun from his position of county chairman and in terms of hoping to get more people involved.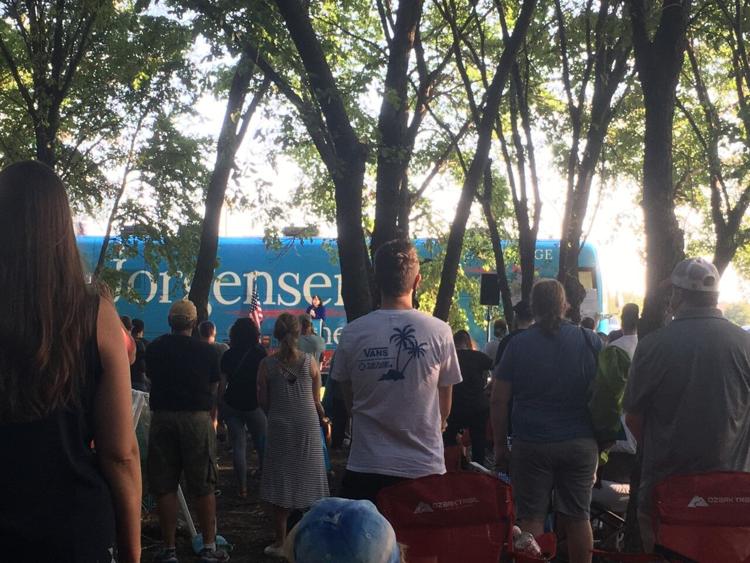 "Because we have a lot of other stuff going on locally with candidates running like Christy Mowrey that's here in Allen, a phenomenal candidate," he said. "So it's a great opportunity for that, but I don't think of it as really better or worse."
Jones said he hoped the event would inspire attendees to be more active and have better conversations with people.
"I think this shows people that there's another way to think," he said.