For the past few years, a local event has brought community members across Collin County together to celebrate Dr. Martin Luther King Jr.
Event founder Carson Doss died the day before last year's celebration, but the fourth annual Collin County Dr. Martin Luther King Jr. Appreciation Day Service that he founded will continue forward this year, adapting to a pandemic and celebrating King's message in the midst of heightened political tension.
As part of a livestream production, choir members from local churches will perform through Zoom, 2021 event Co-Chairwoman Mary Vail-Grube said. Pastors will also talk about different elements of King's message, which Vail-Grube said involved nonviolence and change through peaceful gathering.
"I hope that people would be interested in joining to hear about those messages from 50 years ago that we're still dealing with today," she said, "the message of Dr. King in terms of change through nonviolence and change through everyone coming together and working together."
Vail-Grube said she thought King's message resonated even more this year.
The celebration marking his birth and message comes after a summer of protests in the wake of George Floyd's death after a police officer pinned Floyd to the ground with a knee to the neck for over eight minutes in May. It also comes just days after a violent mob stormed the U.S. Capitol building, resulting in multiple deaths, including the death of Capitol Police officer Brian Sicknick due to injuries sustained while on duty.
"I think everything that's happened, things that happened last summer, what happened last week, all of that is exactly the opposite of what Dr. King preached in terms of any violence that's been involved," Vail-Grube said.
On Monday, King's message will get the spotlight during the organization's hour-long event. This year, Doss's legacy will also continue in a new fashion in the form of two $1,000 scholarships that will be awarded in his name to two Allen High School students who won the event's annual art contest.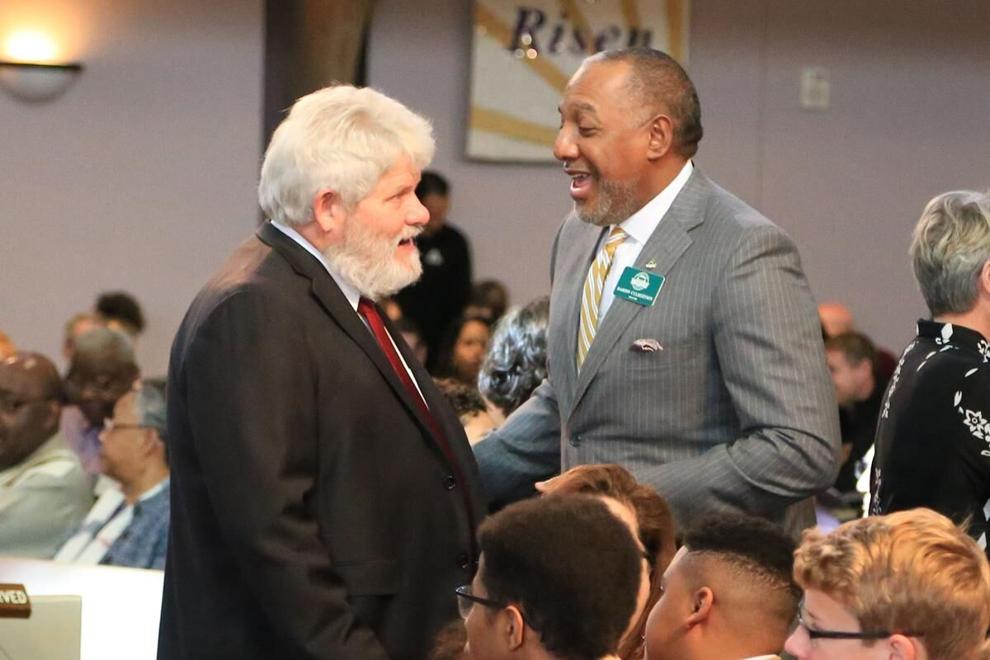 The winners, seniors Raaida Hasnain and Camden Thomson submitted works based on the event's theme, "The 1963 Birmingham Campaign," Vail-Grube said.
While the event won't bring attendees together in person, she said those who might tune in for the first time this year may be able to attend in person next year.
"It's been very inspiring the last three years to see the diverse people who have come together and joined in the music and the singing, and then afterwards we have fellowship, staying and talking to each other," Vail-Grube said, "and so it's just really important, even more so this year, to have these opportunities."
The event begins at noon Monday and will be livestreamed from Cottonwood Creek Church in Allen on the MLK Day Collin County page on Facebook.