Carrollton police arrested an Allen man and charged him with murder following the shooting death of a Carrollton resident earlier this year.
Police believe this was related to a nine-month Ponzi scheme orchestrated by the suspect that involved the theft of nearly $2 million from multiple people.
Police arrested 48-year-old Keith T. Ashley, the owner of Nine-Band Brewing in Allen, after the shooting death of 62-year-old James Seegan. Earlier in the week he was indicted last week on federal wire fraud charges.
According to an arrest affidavit James Seegan's wife, Sakdida "Dida" Seegan discovered James' body when she returned home from work on Feb. 19 and called police.
The affidavit stated officers discovered James seated in a chair in the family's home office. There was a semi-automatic handgun in James' left hand resting on his left thigh. Dida told officers he was not left-handed, however, and that he did not own a gun.
There was also an apparent suicide note, typed and not written, and the last line read "My last friend Keith Ashley will help you with (a phone number was listed)."
During the investigation officers discovered there were calls and texts sent and received on that date, including a received call at 9:11 a.m. that day from Ashley.
The affidavit stated the family's Nest doorbell footage on his phone showed Ashley arriving at the house and being let in at 9:31 a.m.
The affidavit stated that at 10:15 a.m. an unknown loud noise activated a camera inside the garage. Six minutes later Ashley is seen leaving the house, but he is seen on camera returning 16 minutes after he had left.
According to the affidavit Ashley rang the doorbell and let himself in. He left again three minutes later.
The affidavit stated James' phone did not indicate movement or placed/returned calls or texts after the loud noise.
Police were able to confirm through sound reconstruction that the noise was a gunshot, the affidavit stated.
The video did not detect anyone else coming or leaving the home until the wife returned, the affidavit stated.
Dida told police Ashley is a known acquaintance and financial advisor to James.
The next day a medical examiner determined the cause of death was a gunshot wound to the head, and a forensics test concluded James had the drug Etomidate, which is used to induce anesthesia, in his system at the time of his death.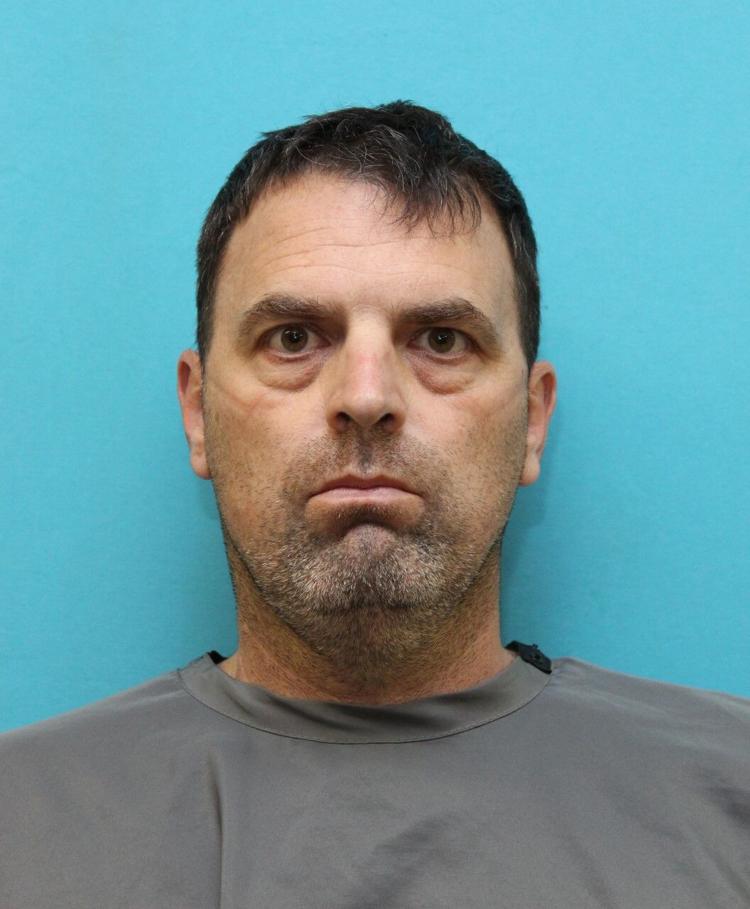 "When Etomidate is injected intravenously, the patient is rendered unconscious almost instantly," the affidavit stated.
The affidavit stated the drug is not common outside of hospitals and that Ashley is a registered nurse working at City Hospital at White Rock.
It stated he was trained to use the drug and that it's commonly used at the hospital.
Experts told detectives the amount of Etomidate found in James' system was enough to incapacitate him. Detectives learned James was not a drug user and had no conditioned where he required the drug.
The affidavit stated that days later Dida contacted Ashley per the note's instructions to get help with notifying James' financial institutions of his death. She told officers Ashley said he would need James' phone to access these institutions. Dida told police she saw Ashley delete text messages between him and James. She said Ashley told her he accidently deleted them, though Ashley denied deleting them when talking with police.
The affidavit states that while police found no texts from James that indicate he was in a depressed state, they did discover Ashley had wired $20,000 from James' bank account to Ashley's bank account while he was in possession of James' phone without Dida's consent.
The affidavit states Ashley told police James didn't pay him for being his financial advisor but that Ashley made money by selling James two life insurance policies. He said James never directly gave him money. Police discovered bank records that indicate James transferred Ashley $750,000 over the course of five years to KBKK, a business owned by Ashley.
According to the affidavit officers discovered texts were in fact deleted between the two men, and James had an appointment marked for 9 a.m. that day on his calendar that said, "Keith – Blood." Police believe Ashley told James he needed to draw blood from James to update his life insurance policy and that that's how Etomidate was injected into James' system.
In September detectives learned that Ashley had had an autopsy report sent to the home of one of his employees and that that man later delivered it to Ashley.
The affidavit states that police confirmed that when they discovered James' autopsy in Ashley's truck. Police also discovered multiple documents where it appeared Ashley was forging signatures on financial documents, including one that had a forgery of James' signature. That document reported that James gave Ashley a $65,000 non-repayable gift.
Detectives discovered that Ashley had defrauded at least nine people, including James, for at least $1.9 million. Five of the victims were older than 65, the affidavit states.
"Keith accomplished this by purporting to take their money as an investment and instead of depositing their funds into an investment account used it for his own personal purposes," the affidavit states. "He used their own money and money from others he defrauded to pay dividends to give the appearance of legitimate returns."
Police say the $20,000 transferred from James' account was used to pay two of the investors.
The affidavit states James had two insurance policies, including one that was valued at $2 million. Dida was the beneficiary of the $2 million account until Jan. 24 when it was changed from Dida's name to James' trust, where Ashley was listed as the trustee. Ashley had access to that and was the executor of James' will, police said.
Dida told police she was unaware of the $2 million policy and said it was not her signature on the beneficiary change form.