The Allen Economic Development Corporation recently held its holiday and awards event at the Delta Hotel by Marriott-Watters Creek Convention Center to recognized local businesses. 
Cytracom and Billings Productions were named the Allen Economic Development Corporation's top development projects of the year.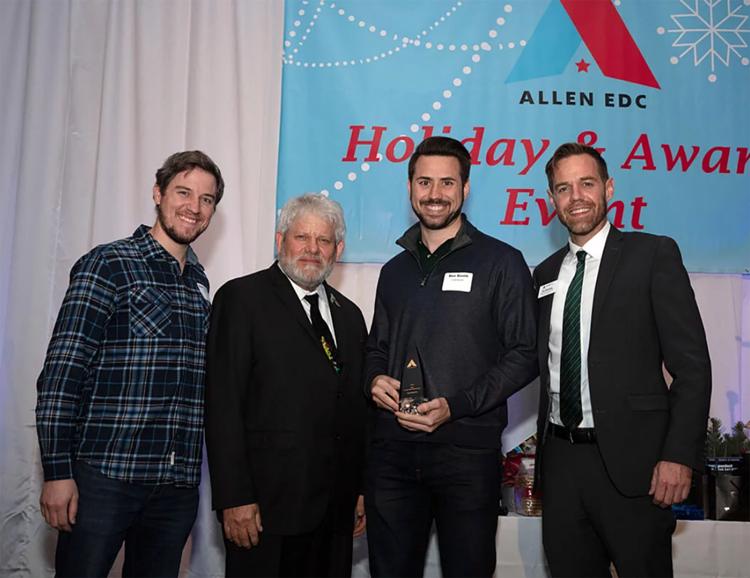 Cytracom
The company moved to Allen in 2017 and has seen rapid growth, leading to the expansion of their headquarters in AllenPlace this past June. The expansion will allow them to increase their workforce by 30% and continue to deliver unified communication services to small and medium-sized businesses.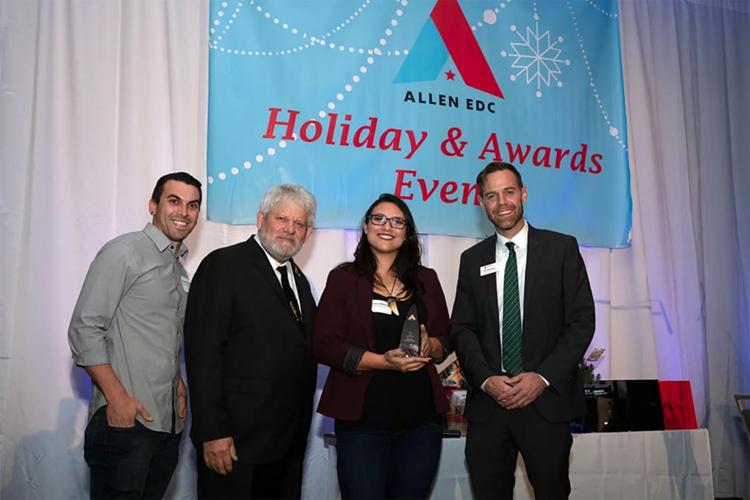 Billings Productions
Otherwise known as The Dinosaur Company, Billings Productions is North America's leading provider of animatronic life-sized dinosaurs. They broke ground on their new 50,000 SF headquarters in November 2019, having leased space in central Allen since 2012. The building will be the company's headquarters and house more than 350 dinosaurs and giant bug replicas to be used in zoos and museums throughout the world.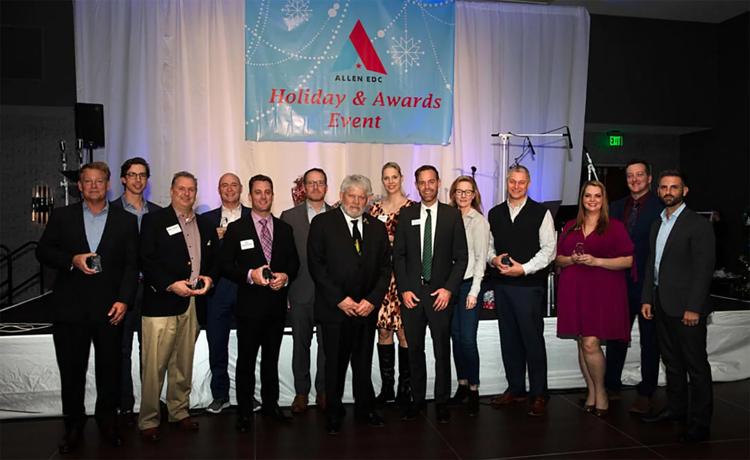 Watters Creek District
The Watters Creek District received numerous awards, recognizing both the entire district and the facilities that make it special.
Partners were recognized with special recognition for their role in the success of the Watters Creek District:
* Trademark Properties, Watters Creek District
* Altera Development, Delta Hotel by Marriott and Watters Creek Convention Center
* Kaizen Development Partners, One Bethany at Watters Creek campus
* Company representatives from NetScout, Credit Union of Texas, Boss Fight Entertainment and Verado Energy
Partners were recognized with special recognition for their role in the success of the Watters Creek District:
*Trademark Properties, Watters Creek District
*Altera Development, Delta Hotel by Marriott and Watters Creek Convention Center
*Kaizen Development Partners, One Bethany at Watters Creek campus
*Company representatives from NetScout, Credit Union of Texas, Boss Fight Entertainment and Verado Energy