As Allen and the surrounding communities continue to grow the options for nearby medical care are growing right along with them.
Texas Health Allen completed its $68 million expansion in June, and the next steps of further solidifying Allen as a medical hub are already taking shape.
Health officials said this is crucial in providing residents a variety of care locally, something that hasn't always been possible.
Jared Shelton, president of Texas Health Allen, said not long ago residents would have to go to Dallas for certain specialty services, such as cardiac rehabilitation.
"But one of our goals is to provide those services right here in Allen close to home," Shelton said during a recent virtual panel discussion hosted by the Allen Economic Development Corporation about the hospital's progress.
The 221,460-square-foot expansion features the addition of a three-story bed tower, which brought in 25 new beds to give the hospital 88 beds.
"We've built out one of the three floors," Shelton said. "We opened that back in June, which was really great timing because obviously with COVID we have some additional capacity to take care of folks that are coming into the hospital."
The expansion also includes two new 700-square-foot operating rooms for a total of seven ORs.
"As medicine continues to get better and surgical inventions continue to get better there's more equipment, more things that go into a surgical case," Shelton said. "And in order to better meet the needs of our surgeons especially orthopedic/joint replacement and spine surgeries, we needed to have larger operating facilities."
Also included is a new cardiac/electrophysiology lab. Shelton said before 2017 the hospital didn't have any cath labs, so heart attack patients had to be taken to other hospitals. With the expansion it has two.
"That really gives us redundancy in the process, which is great," Shelton said.
The expansion also brought to the hospital a new da Vinci Xi robot. Texas Health Allen is now one of only two hospitals in North Texas to have 24-7 access to robotic surgery.
"It allows us to do many hysterectomies and more complex, open procedures in a much more minimally invasive fashion, which results in less down time and faster recovery for our patients," said Priya Patel, M.D. "From a surgical standpoint robotic surgery offers better visualization in many ways, which can help simplify more challenging cases and potentially minimize the risk of complications for our patients."
There is also a rehab gym for inpatients. Shelton said previously patients had to use stairwells and hallways to begin their rehabilitation, but the hospital will now have dedicated space for it with state-of-the-art equipment.
"If you talk to any good orthopedic surgeon they'll tell you they can do the best surgery in the world, but if the patient doesn't get excellent physical therapy afterwards it's all for naught," Shelton said.
The project also brought in deluxe labor and delivery suites, as well as ancillary spaces – a pharmacy, laboratory, cafeteria/kitchen, conference center and central utility plant.
The hospital will soon open up a playground and garden named after Dr. Kimberly Barksdale, a pediatrician in Allen who died a couple of years ago.
The expansion is the latest in a series of moves from the hospital to grow its footprint. In 2017 Texas Health Allen built Allen Medical Plaza in partnership with Spine Team Texas, as well as other medical office buildings.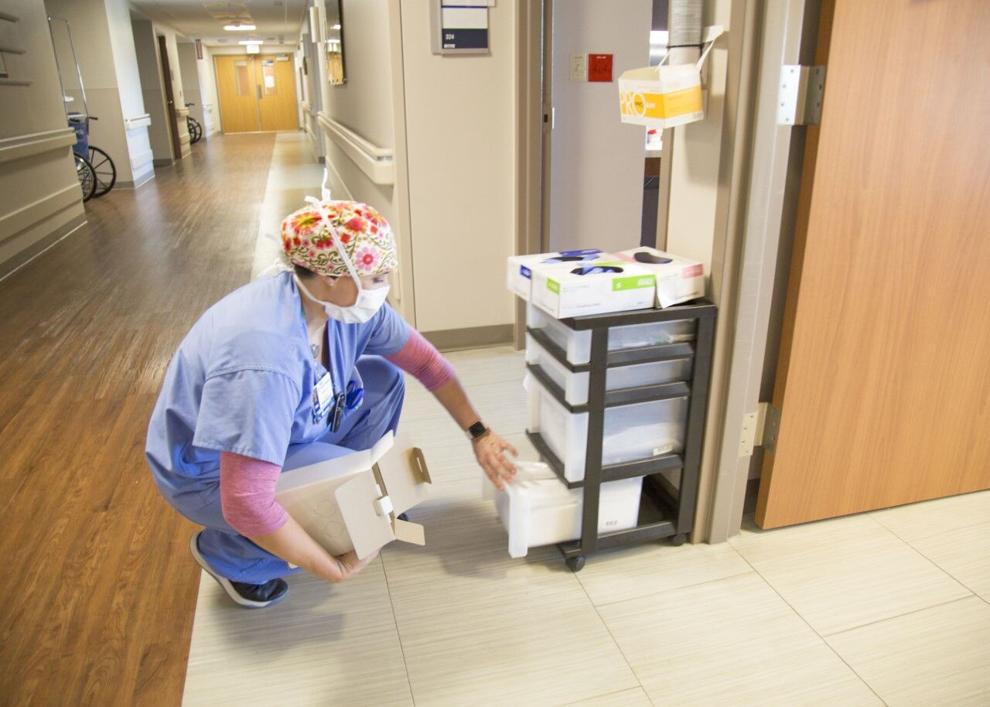 Next up will be the Texas Health Athlete Complex, which is expected to open in a couple of months. It will combine Texas Health Sports Medicine, Texas Health Sports Medicine Specialists and Athlete Training Health.
Shelton described it as a one-stop shop for athletes and fitness enthusiasts.
"This will be a health hub for Allen and surrounding communities," Shelton said.
Texas Health Athlete Complex will feature sports medicine certified outpatient physical therapists, board-certified sports medicine physicians and 3D motion capture laboratory for preventing sports injuries.
Craig Garrison, research and residencies director at Texas Health Ben Hogan Sports Medicine, said the 3D motion lab helps identify movement patterns in both healthy and injured athletes that can put them at risk for injury.
High-tech cameras allow clinicians to see types of movement that normally can't be seen.
"What we can't see with the human eye, for instance, is the way someone lands or jumps, what happens with their knees," Garrison said.
Dr. Andrew Parker, orthopedic sports medicine, said he's excited to have multiple rehabilitation options under one roof.
"When a football player tears his ACL, it's typically a year-long recovery," Parker said. "But the part that most people think about is just the first three months. After that point when they're strong enough to where they no longer need that physical therapy but they're not ready to get back to sports that's something that has been a gap. And to have that partnership with Athlete and to be able to monitor them using the motion lab and to have quantifiable numbers as to how they're doing and to identify deficiencies that we can't even see is something I'm really excited about."
Texas Health Allen is in partnership with Athlete Training and Health (ATH) to provide training and fitness programs.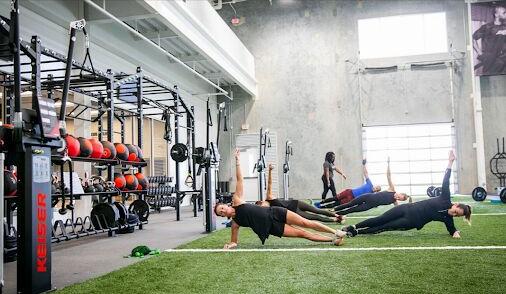 Danny Cooper, chief strategy officer with ATH, said ATH provides programming for all ages and skill levels, such as adult group fitness, youth performance training, professional and collegiate performance training and other training programs.
ATH offers an adult fitness program called Forever ATHlete, which is a small-group, one-hour class throughout the week. Formats include total body strength, total body power and core.
Student ATHlete for ages 8-18, which includes individual and team training. Topics include advancement in linear speed, multi-directional movement, coordination, power, flexibility and strength and conditioning.
Other programs include Next Level ATHlete, which is for collegiate and pro training, and Rebuild ATHlete, an athlete rehab program.
ATH makes use of a 12,000-square-foot indoor turf facility with various types of workout and fitness equipment.
He said there will also be a regulation size outdoor turf field available for rent Jan. 1.