Members of the Allen FFA chapter traveled to Huntsville on May 3 to compete in the state Farm Business Management Career Development Event.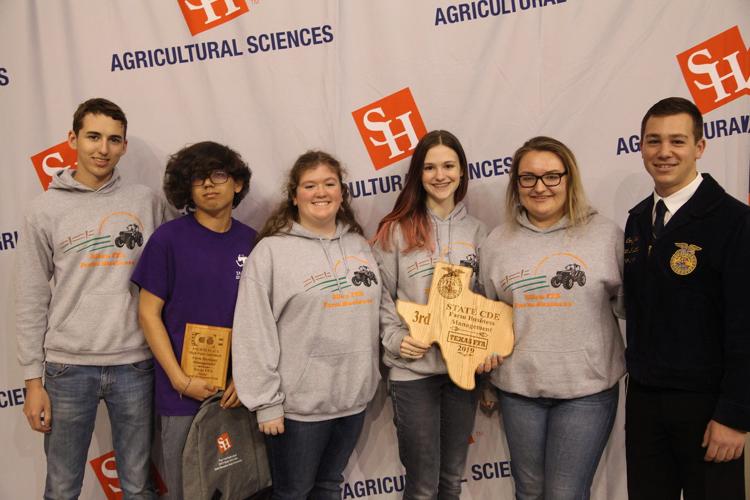 Career Development Events (CDEs) build on what is learned in agricultural classes and encourage members to put their knowledge into practice. More than 15,550 students began the statewide tournament in 28 different events which reflect classroom instruction in technical, leadership, interpersonal and teamwork skills.
Allen FFA placed 3rd in the Farm Business Managementcontest. Team members included:
Martin Anaya, Gage Linville, Gillian Hilton, Sydney Morris, and Elliot White.
The Farm Business Management competition is designed to measure students' ability to build overall management skills and apply economic principles to agriculture and agribusiness. At the competition, members complete a written concept exam and solve farm financial analysis problems.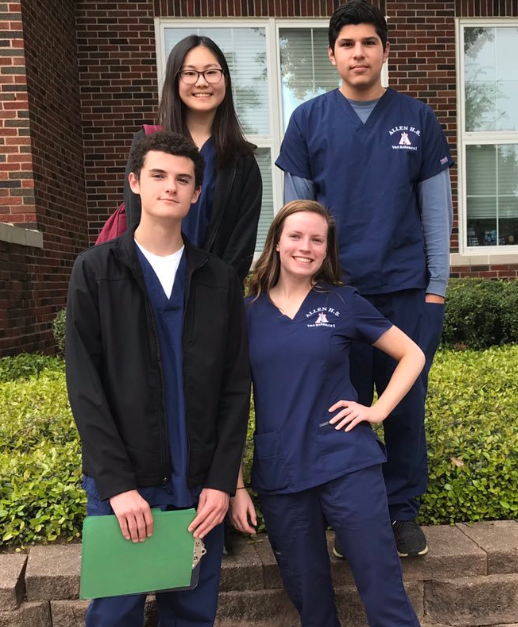 The Allen FFA Veterinary Science team also competed in their respective state contest. The veterinary science career development event consists of students working in teams to demonstrate their technical competency with small and large animals by completing a written exam, critical-thinking scenario questions, identifications and a hands-on practicum.
The Texas FFA is the nation's largest state FFA association with a membership of more than 129,000 active FFA members. Agriculture, Food and Natural Resources programs teach skills in leadership, career development and personal growth. FFA gives students the opportunity to practically apply classroom knowledge to real-world experiences through local, state and national competitions.