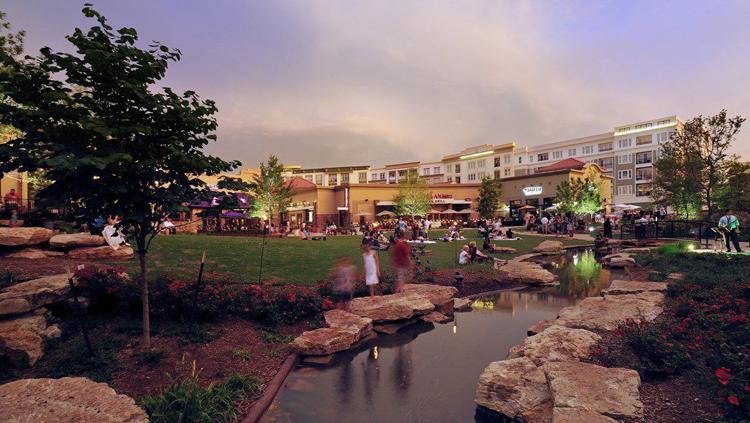 To help boost the reopening efforts of the Allen business community, Allen Convention and Visitors Bureau, the city's destination marketing agency, is collaborating with the city of Allen, Allen Economic Development Corporation and the Allen Fairview Chamber of Commerce to develop an "Authentically Allen" Shop Local campaign as part of the City of Allen Economic Recovery Task Force initiatives. 
During last week's Allen City Council meeting, council members voted unanimously to spend $89,800 from the CARES Act stimulus fund to develop and launch the campaign with the CVB's marketing agency of record. The campaign will encourage local residents and visitors to shop local retailers, dine in local restaurants, and get out and play in Allen's backyard in support of the city's efforts to reignite recovery efforts for local businesses.
"We expect this campaign to fortify Allen businesses by tapping into our most important local resource: our enthusiastic and supportive residents," said Allen Mayor Debbie Stout. "By buying from businesses in our own hometown, we can retain Allen's many vibrant amenities and help our neighbors thrive."
Businesses will have more opportunity than ever through this campaign to connect with locals and visitors in Allen with special promotions, discounts, and offers ensuring our residents are motivated to spend their dollars where it counts the most; making an immediate impact to the city's sales tax revenues and to the local business community, many of which live and work in Allen.
"Eat. Sip. Shop. Play. Our visitors coming into Allen get excited about many of the same attractions that our Allen residents enjoy much more often," said Allen CVB Director Karen Cromwell. " I look forward to this campaign allowing us to showcase the local appeal of Allen in a whole new way to our visitors."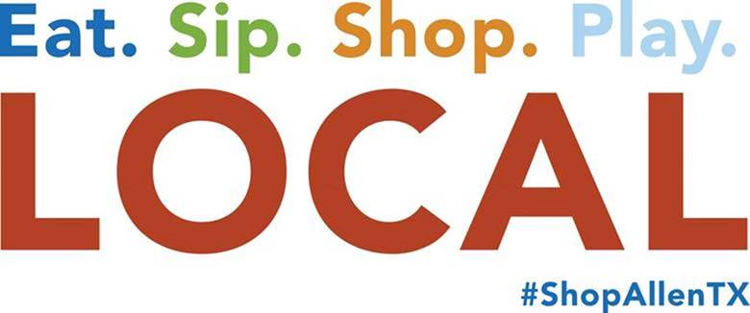 This Shop Local campaign intends to give the local community who live and work in Allen a chance to discover something or someplace new, while strengthening the city they live in.
"Our members need our support now more than ever," Allen Fairview Chamber CEO Sharon Mayer. "We are pleased to be a part of this collaboration that will benefit all businesses in the city."
Components of the campaign will include:
Website for featured news/promotions
Marketplace that will assemble the best activities in the city to target demographics, turning mobile passes into economic impact.
Signage throughout the city and signage for businesses to remind residents to spend local.
Social media, public relations for promotions and community engagement.
Direct advertising for awareness.
Direct mail for awareness.
SMS/text marketing components for marketplace passes and tracking impact.
Advocacy and street teams for "feet on the street" engagement.
Dedicated YouTube channel and "Authentically Allen" video series 
Destination Innovate, the Allen CVB's agency of record, presented the strategy and creative concepts to the four organizations on May 19, with unanimous agreement on creative direction and overall execution strategy. Destination Innovate leaders have 30+ years' experience in destination marketing and shop local campaigns, having worked with over 400 cities in the US.
The campaign tactical planning is underway, with the first components expected to launch by July 1.
The Allen CVB and its partners encourage residents to buy local, enjoy staycations and spread the word to friends and family.
"Our residents and businesses are what makes Allen special," said City Manager Eric Ellwanger. "This campaign is ideal because it benefits both so it has the full support of our leadership and we are excited to be part of the program."
To follow the announcements and development of this campaign, residents and businesses are encouraged to follow the Allen CVB Facebook page: facebook.com/visitallentexas 
About Allen CVB: visitallentexas.com
About City of Allen: cityofallen.org
About Allen Fairview Chamber of Commerce: allenfairviewchamber.com
About Allen EDC: allenedc.com