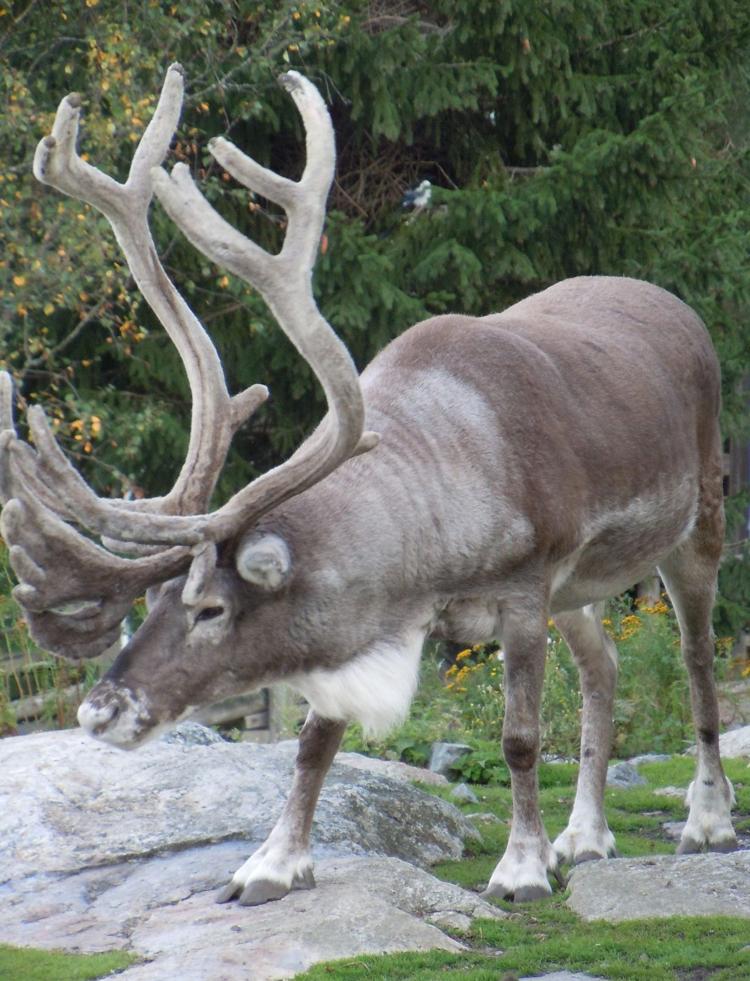 Can reindeer really fly? Learn the answer to that question – and many more – in an illustrated lecture at 7:30 p.m. Dec. 12 about the life and lore of these legendary animals, from ancient times to the present.
Long before Santa hitched reindeer to his sleigh, they were ridden by people, raced for sport, and even milked for food. Speaker Sharon Hudgins will also tell stories about her personal contacts with reindeer and their herders, from Scotland to Scandinavia, from Texas to Mongolia.  So get into the spirit of the season by bringing yourself, your family, and friends to this special holiday lecture at the Allen Public Library, 300 N. Allen Drive.
An award-winning author and journalist, Sharon Hudgins has been a lecturer on numerous tours to Europe and Asia for National Geographic Expeditions, Smithsonian Journeys, and Viking Ocean Cruises.  She also enjoys photographing reindeer around the world.
This event is open to the public and free of charge. For additional information, phone 214-509-4911.