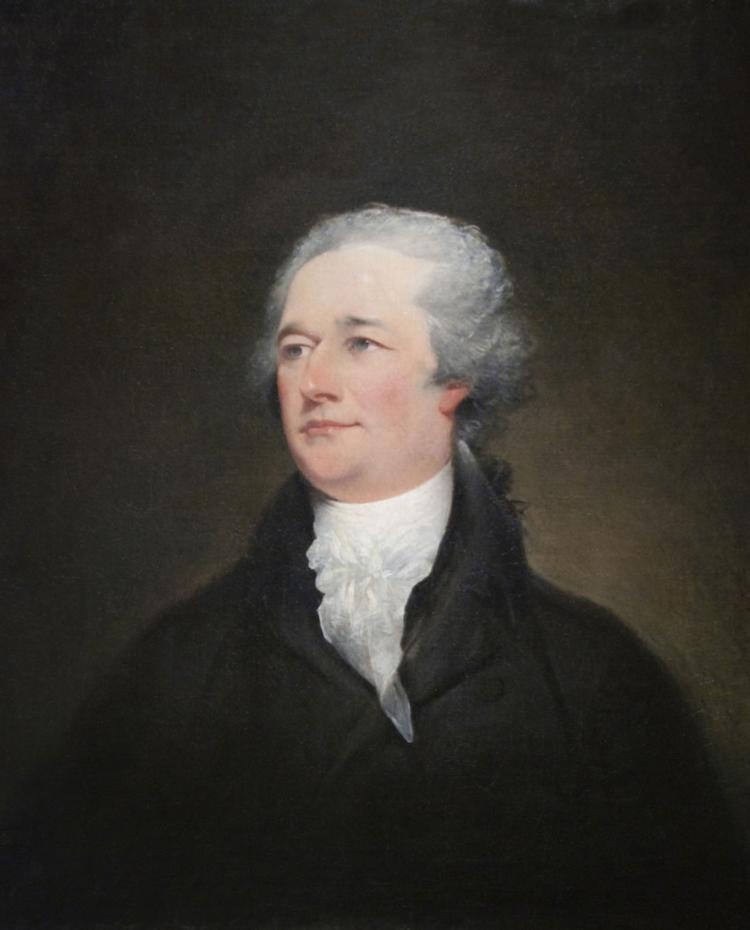 Alexander Hamilton was a statesman and visionary whose life continues to shape America today. The Allen Public Library will feature a presentation by Dr. Edward Countryman discussing this founding father at 7:30 p.m. March 28. 
Countryman will examine Hamilton's role during the Revolutionary War and Founding period (1774-1804). The Sons of the American Revolution Color Guard will be in colonial costume to present the flag.
Hamilton rose from an orphaned, 15-year-old West Indies immigrant to George Washington's war time aide, and at age 32, the nation's first secretary of the treasury. Hamilton championed four causes – ratification of the constitution, the abolition of slavery, and creation of both the New York Stock Exchange and National Bank. Hamilton's efforts led to his picture being on the $10 dollar bill. Today, many most remember him for the duel with Aaron Burr that led to his death. 
As an aid to General Washington during the American Revolution and later the secretary of treasury, he played a pivotal role in helping shape the nation. His policies created the mechanism for modern financial systems to develop. Those policies facilitated the growth of capital markets and afforded businesses the ability to create capital.  
Edward Countryman is University Distinguished Professor at Southern Methodist University, a highly acclaimed American Revolution historian, and the author or editor of nine books, including six on the Revolution, with another on the way. He also has a strong interest in how creative artists, including Lin-Manuel Miranda, have understood the Revolution on canvas, on film, and on stage. 
His first book, on post-independence New York, included close study of Hamilton in the 1780s. It won Columbia University's Bancroft Prize as one of the two best books on all of American history in its year of publication. His most recent book explored what both free and enslaved black people did with the opportunities that the Revolutionary era presented.
Refreshments based upon recipes from the Colonial Williamsburg will be provided by the Friends of the Allen Public Library.