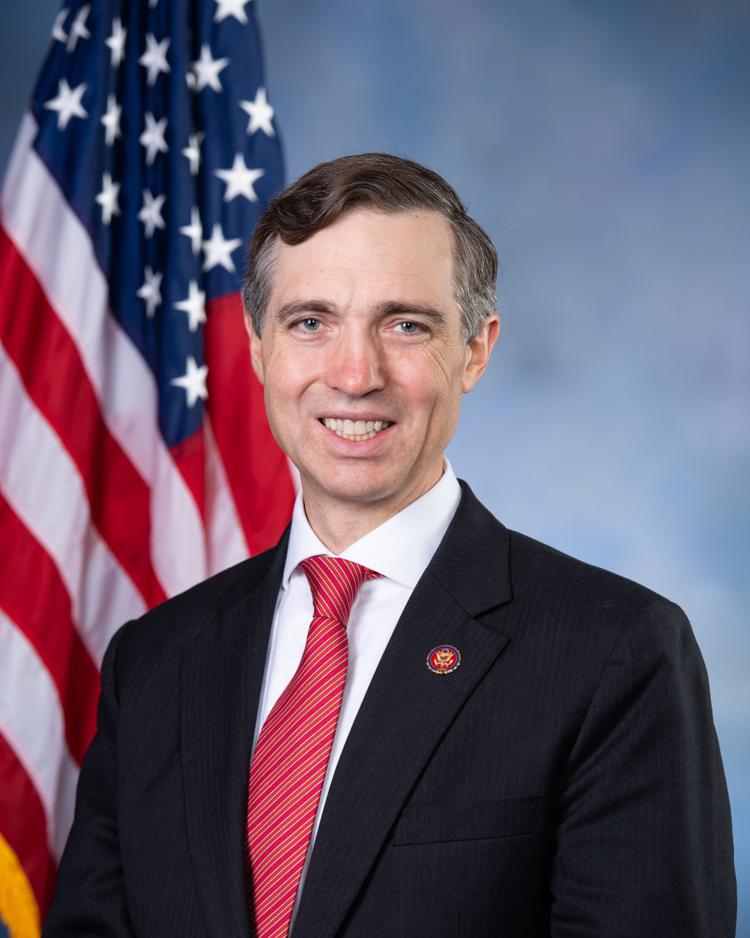 Today, Congressman Van Taylor (TX-03) announced participants in his 2019-20 Congressional Youth Advisory Council program.
Each year, the Congressional Youth Advisory Council (CYAC) offers students a unique opportunity to learn about the federal government, discuss public policy and local Collin County issues, and interact with their federal representative and congressional staff while serving their community.
"It's no secret Collin County is home to some of the brightest and most involved students in the nation; however, after our first meeting, I was even more impressed with the depth of knowledge, dedication to community, and excitement towards learning displayed by these students," Taylor said. "I could not be more excited to kick off the CYAC and I look forward to watching these students grow in their understanding of how government functions."
Forty-five Collin County high school students were accepted into Taylor's 2019-20 class. Applicants were evaluated by an independent selection board comprised of educators and community leaders who assessed applicant's leadership skills, academic performance, extra-curricular participation, and community service.
Ainsley Ford; Allen High School, Sophomore
Thomas Topping; Allen High School, Junior
Sierra Rodriguez; Lovejoy High School, Senior
John Stevens; Lovejoy High School, Junior
Tajvir Singh; Lovejoy High School, Junior
Alison Johnson; Lovejoy High School, Junior
 George Colandrea; McKinney Boyd High School, Junior
Caroline Joyce; McKinney High School, Freshman
Katherine Nelson-Ortiz; McKinney High School, Junior
Hayden Hutzler; McKinney High School, Junior
Aaron Myers; Clark High School, Sophomore
Sneha Nadella; Jasper High School, Sophomore
Itxel Martin-Huesca; John Paul II High School, Junior
Hanna Guidry; John Paul II High School, Senior
Iñaki Romero-Garza; John Paul II High School, Junior
Aalaya Gurram; John Paul II High School, Junior
Conley Ward; Plano Academy High School, Sophomore
Graham Robinson; Plano Academy High School, Junior
Luis Barajas; Plano Academy High School, Junior
Daniel Jungerman; Plano East High School, Senior
Cale Morrow; Plano East High School, Sophomore
James Barta; Plano East High School, Senior
Robert Woertink; Plano East High School, Junior
Tatiana Gong; Plano East High School, Junior
Austin Hoang; Plano East High School, Senior
Ritvik Mahendra; Plano Senior High School, Senior
Benjamin Ai; Plano Senior High School, Senior
Elizabeth Klaysork; Plano Senior High School, Senior
Pierce Sandlin; Plano West High School, Senior
Ameya Khanapurkar; Plano West High School, Senior
Jennifer Su; Plano West High School, Junior
Zachary Evans; Plano West High School, Junior
Calame Brady; Prestonwood Christian Academy, Sophomore
Gabriella Abraham; Williams High School, Sophomore
Macy Su; Heritage High School, Senior
Rohan Raghav; Independence High School, Senior
Jonah Johnson; Lebanon High School, Junior
Anna Aasen; Legacy Preparatory Academy, Sophomore
Tristan Espinoza; Princeton High School, Junior
Katherine Novakovich; Trinity Christian Academy, Sophomore
Samuel White; Trinity Christian Academy, Freshman
Hope Vogel; Homeschool, Senior
Eli Scott; Imagine International Academy, Senior
Mason Daugherty; Imagine International Academy, Senior
Tristan Hassell; Jesuit College Preparatory School, Junior