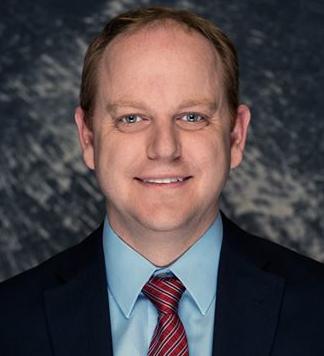 Eric Strong will bring more than a dozen years of city management experience to Allen when he becomes deputy city manager on Jan. 7.
Strong is currently the city manager of Richland Hills. In this role he oversaw a complete rewrite of the city's comprehensive plan and zoning ordinance, which was used to help attract commercial development and increase sales tax intake by 85 percent over five years. He has also led several significant capital projects – including construction of a new recreation center and fire station – and increased the city's bond rating from AA- to AA.
"Mr. Strong's professional experiences and service-minded approach to city government are the perfect fit for the Allen community," said City Manager Eric Ellwanger. "We are thrilled to add his expertise to our city's leadership team."
Before joining Richland Hills, Strong served as city manager for Ferris, Texas. There, he initiated a comprehensive downtown redevelopment plan and led an effort to become more fiscally conservative, increasing reserve funds from 70 to 120 days.
Strong says he was initially drawn to city management because he likes helping people solve problems.
"Citizens can be frustrated with government when things go wrong or they don't know what to do," Strong said. "I enjoy being a resource to both staff and residents by listening to their challenges and working together to find solutions."
Strong holds a master's degree in public administration from University of North Texas and a bachelor of arts degree from Brigham Young University. He lives in Frisco with his wife Lindsey and two children, Blake, 10, and Kylee, 6.