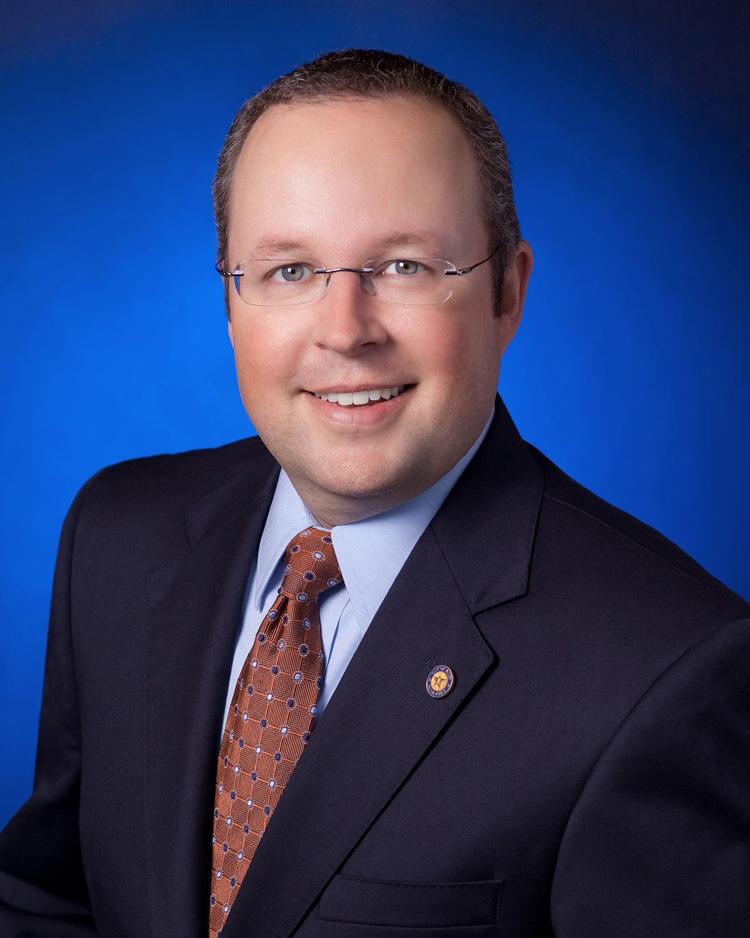 The Allen City Council on Tuesday approved the appointment of Eric Ellwanger as the city's new city manager, effective June 11. 
Ellwanger has served as acting city manager since May 1 with the retirement of Peter Vargas after 20 years in the role.
During Vargas' tenure, Allen grew from 42,000 people to 102,000 saw the addition of developments such as Allen Premium Outlets, Watters Creek at Montgomery Farms and The Village at Allen.
Ellwanger was hired as assistant to the city manager in 2012 and promoted to assistant city manager in 2014. His career in municipal service spans more than 15 years with positions in Plano and Colleyville. He holds a master of public administration from the University of North Texas and a BA in management from the University of Houston.
Ellwanger thanked the council Tuesday.
"I am honored, and I can't wait to get back to work tomorrow morning," he said.
Allen Mayor Stephen Terrell said that as council considered the "recipe of a great leader, it became clear that Eric has all the ingredients."
"He is extremely patient," he said. "He doesn't make rash decisions. He has a lot of support from city staff. He is ingrained in the Allen community and is extremely familiar with Texas laws. And, perhaps most importantly, he is truly committed to Allen."
Ellwanger and his wife, Tara, live in Allen with their two daughters, Allison and Megan. 
"I take great pride in calling Allen home and I can think of no higher honor than serving as city manager in the community that I love," said Ellwanger. "I firmly believe this city is on the proper path, and I intend to continue to guide it in a similar direction with confidence and integrity."