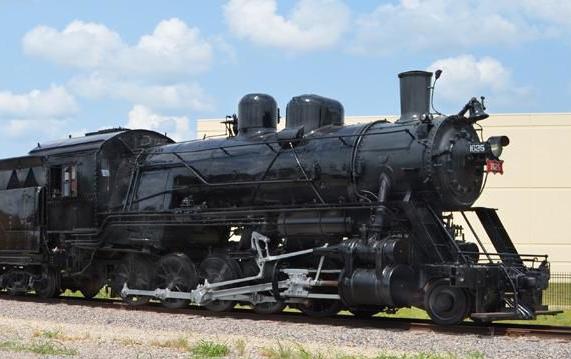 The Allen City Council on Tuesday voted to bring another piece of railroad history to the city, but the move wasn't without some discussion. 
Council Member Baine Brooks voiced his support for the project but requested the item be removed from the consent agenda for further discussion and clarity due to current economic conditions.
Council Member Lauren Doherty raised her concerns regarding the cost of the project because of unemployment rates and a potential drop in tax revenue for the city due to COVID-19. 
"I'm still very wary about our priorities right now because, yes, last month's sales tax were only down about 7 percent year on year, but COVID is getting worse," she said. "Folks are going to be losing their $600 a month bonus that they had up until now, and I think we're going to start seeing another dip in sales tax."
Doherty voted against the item.
The council's vote opens the door for the transportation and restoration of a 1910 Lake Superior & Ishpeming steam locomotive, which will be placed outside the Allen Heritage Center at a cost of $261,667. The Heritage Center is home to the Allen Train Depot replica and heritage museum.
The locomotive was purchased in February by the Allen Community Development Corporation after nearly two decades since the space was earmarked for it. 
According to city documents, in 2001 during the design of the Heritage Center, a portion of the site that was once a spur track was intentionally left undeveloped, and another 10 years later Heritage Guild members Ken Byler, Jim Rushing and Ed Bryan met with Parks and Recreation staff to plan for acquiring a steam locomotive.
The locomotive was found last year for sale by the Rio Grande Scenic Railroad in Alamosa, Colorado.
The contract to move and restore the locomotive was awarded to Morton Locomotive & Machine, LLC., of Morton Washington.
According to the city, Morton owner Steven Butler proposes to clean and restore the locomotive in Colorado. It would then be partially disassembled and loaded for transport on four separate trucks to make its way to Allen.
The locomotive will then be reassembled with its attendant tender on the tracks and a foundation that have already been prepared for the piece.