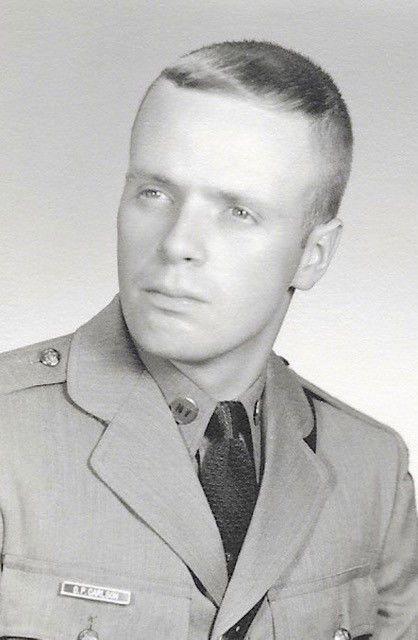 Dan Carlson was with the New York State Police and one of the few police officers assigned to work at the Woodstock music festival. He will recount his memories of that iconic event and how the experience affected him both personally and professionally at 7:30 p.m. Aug. 15, at the Allen Public Library, 300 N. Allen Dr.
Dan Carlson is the author of "Dear Hippie … We Met at Woodstock: One Cop's Memories of the 1969 Woodstock Festival."  
Billed as "An Aquarian Exposition: 3 days of Peace and Music," the 1969 Woodstock Festival was held in the tiny community of Bethel, New York, between Aug. 15-18, 1969.
Offering only the minimal infrastructure for traffic, water and sewage, concert organizers and government entities had not anticipated the prodigious crowds of over 400,000 and were overwhelmed.
With inevitable chaos, New York Governor Nelson Rockefeller was prepared to summon the National Guard. However, a grassroots spirit of cooperation and collaboration between hippies and police officers averted catastrophe, ensuring three days of peace, love and music, or as some music critics declared, "An event that defined a generation."
Sponsored by the Allen Public Library, the program is free. Call 214-509-4911 for additional information.