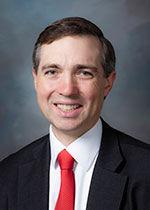 U.S. Congressman Van Taylor (TX-03) will host three 'Coffee with your Congressman' events in Allen, McKinney and Prosper.
Each event will provide an opportunity for constituents to visit and get to know their Congressman on a personal level in a casual and convenient location.
Events will be held in Prosper on July 2 and in McKinney and Allen on July 3.
Due to space constraints, and for planning purposes, constituents are encouraged to RSVP online.
Event Details
Prosper Coffee with Your Congressman
Tuesday, July 2, 2019
2:30 PM – 3:30 PM
Honeylu's Coffee
1170 N. Preston Rd., #130
Prosper, Texas 75078
McKinney Coffee with Your Congressman
Wednesday, July 3, 2019
9:00 AM – 10:00 AM
McKinney Coffee Company
1910 N. Stonebridge Drive
McKinney, Texas 75071
Allen Coffee with Your Congressman
Wednesday, July 3, 2019
10:30 AM – 11:30 AM
Rudy's Bar-B-Que
1790 N. Central Expressway
Allen, Texas 75002