When Collin County residents fall on hard times, sometimes the most difficult expense can be a good meal. While the area has numerous resources for stocking a pantry, a prepared meal is often the more immediate need.
To address this shortfall in the region, Community Garden Kitchen of Collin County (CGK) broke ground recently on the county's first kitchen dedicated to serving prepared meals to those in need. Bishop George Sumner and board members of the Episcopal Foundation of Dallas were joined in the celebration Dec. 6 by supporters including McKinney Mayor George Fuller and his wife Maylee Thomas Fuller of the Love Life Foundation; Rick Wells, owner of Rick's Chophouse; and Raj and Lori Bhargava, owners of Manner Polymers.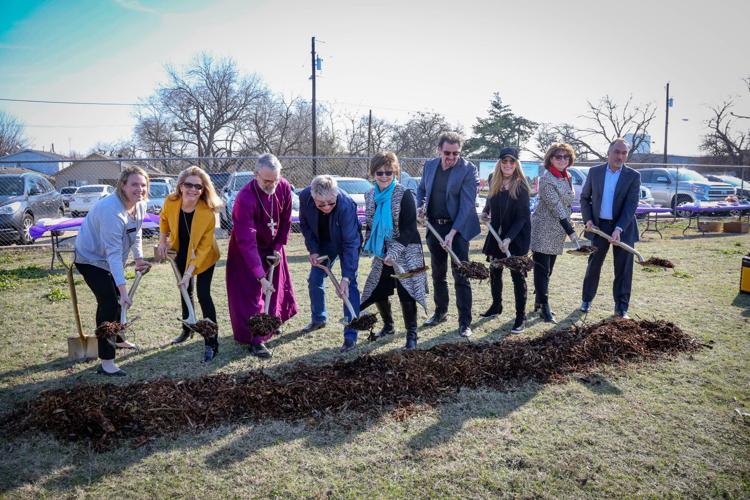 More than 200 guests attended the groundbreaking ceremony, and guests helped prepare 300 sack lunches with food donated by Market Street, which were donated to The Samaritan Inn shelter in McKinney.
CGK, a 501(c)3 nonprofit, will be located in east McKinney, at 500 Throckmorton St., McKinney, sharing the property with Holy Family Pre-School. The land for the facility has been provided by the Episcopal Diocese of Dallas.
Construction is expected to begin once approval of the plans is awarded by the city. CGK president Angela Poen said that while she's hopeful that the exterior of the building will be complete by spring 2020, future fundraising is still needed to complete its interior. Kitchen equipment, furniture and fixtures still need to be purchased.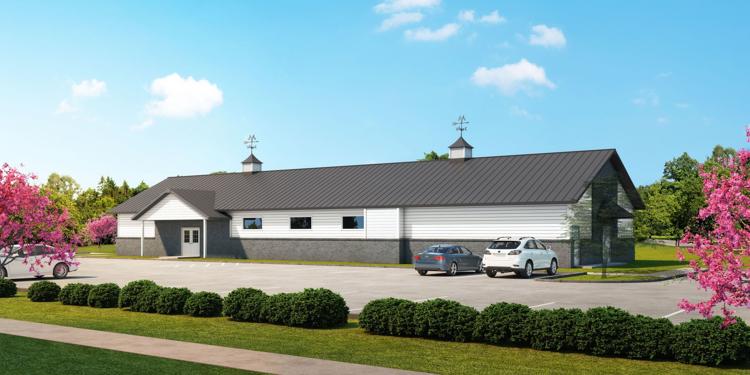 During the groundbreaking, Sumner and the Episcopal Foundation of Dallas board presented a $60,000 check to Poen, and the Bhargavas and employees of Manner Polymers presented a gift of $100,000.  Both gifts will go toward the capital campaign for construction, the release states.
Once built, the approximately 4,500-square-foot facility will feed anyone in need of a meal, no questions asked, or paperwork required, according to a press release. Volunteers will serve those in need, in a restaurant-style atmosphere to provide dining with dignity for those in need.
To learn more about Community Garden Kitchen visit communitygardenkitchen.org.