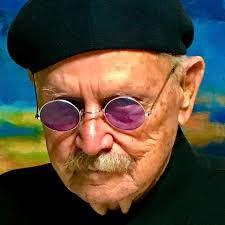 The smell of corn bread and sage baking in a fat hen, green beans and mashed potatoes, fruit salad, pumpkin and pecan pie is in the air. It'll soon be Thanksgiving, the day we satiate ourselves with football and turkey and dressing.
What does turkey and football have in common? I don't know but I suspect it's because, like some NFL team members, turkeys are big, not too fast and easy to trap. Turkeys are the only fowl that's dumb enough to stare at the sky in a rain storm with their mouths open. You don't have to shoot 'em, wait till it rains and they'll drown themselves.
Thanksgiving is the day before Black Friday, which is the day folks begin the annual pilgrimage to shopping mall Meccas to spend their hard-earned cash hoping to be numbered among the first to possess the latest thingamajig that'll be obsolete the next Black Friday. 
Americans have been celebrating Thanksgiving ever since the Mayflower dropped anchor at Plymouth Rock ... right? Well … kinda … sort of … but not really.
We've all heard the story of the pilgrims that waded ashore in Massachusetts in 1620. They had first gone to Holland, but the Dutch proved to be too liberal for them, so they turned around and headed for America.
More than 40 percent of them didn't last a year. The following year, 52 ragged survivors thanked God they'd made it through the winter. Then they got together for Thanksgiving with neighborly natives for a three-day feast of fowl, fish, cranberries, corn mush, potatoes and pumpkin.
Now comes the news that it didn't happen that way at all. That it wasn't a cross-cultural event between boat people refugees and Native Americans. But a plot to flimflam the neighborly natives out of their real estate.
'Scuse me for not feeling guilty about all that. I had nothing to do with flimflamming the natives out of their real estate. All those that did have been dead for a long time. In this country you can rewrite history, but you can't hang the kids or charge them for what their great great grandpa did.
It's only my opinion, but I believe Thanksgiving is a good time to reflect on the good fortune of being an American citizen. No matter how political differences may have divided up the country along red and blue lines, there's little doubt that America is still the greatest country in the world. Things can happen here that wouldn't happen any other place.
But over the last few decades a lot folks seem to have forgotten who to thank and what to be thankful for.
As for those pilgrims spending the winter of 1620 in Massachusetts, if they'd just gone on down to Florida like a lot of folks from Massachusetts have done, things might have turned out different for them and us.