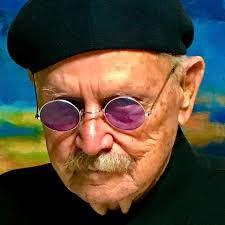 There's no doubt that Louisiana is a fine place, but there's an old story that goes that here in Texas, folks exhibiting signs of insanity were put on a Greyhound bus and sent to Louisiana … or to Congress.
It looks to me like a little insanity is a requirement to be a government economist. How else can it be explained that when things like food, household utilities, health and home maintenance cost a lot more than they did a year ago, folks are expected to believe the inflation rate is under 2 percent?
Inflation is hidden in many ways. Some of which are putting 12 ounces of bacon in a package that once held 16 ounces and then pricing it at the old 16-ounce price. What was once a 2-pound can of coffee is now a 28-ounce can of coffee. Awhile back a 24-pack of 12-ounce Coca-Cola was $5.98. They're now $7.98.
Much of the citizenry appears to have a lack of confidence in the latest numbers being put out by government economists. Like me, they can feel a dollar shrinking while it's still in their pocket.
When I retired many years ago, I knew I wouldn't need any cash to get through the Pearly Gates.
Getting out of this world carrying cash is harder than getting into Cowboy Stadium with a six-pack and a picnic basket.
I just needed to save enough money to allow me to wander around, unemployed, a few more years, pay for some minimal maintenance, a wash and wax job after my demise and then a short ride to the graveyard. If things went as planned, my money would run out about the same time as the hearse hauling me rolled through the cemetery gates.
But the federal government has flooded the country with dollars that are worth only a quarter of what they were when I retired. Inflation has eaten away my savings. Now I've wound up as another burden on society. But I'm truly thankful to all those taxpayers who've chipped in dang nigh a million dollars to keep me alive. I'da been dead a long time ago if it hadn't been for them.
There was a time when economics was taught in public school. That's when folks learned that every time a check was written to pay a bill, a liability and an asset were being eliminated at the same time.
It's only my opinion, but I believe too many of those with government jobs count on the general populace's lack of interest in economics. Otherwise they'd never get by with deficit spending. 
Today the belief that the more you spend, the more you "save" appears to be the prevailing theory of economics in Washington D.C. Maybe it's time to switch places with some of those sent to Congress with those that were sent to Louisiana.