There's a sports renaissance coming to Oak Point Park in Plano. On Saturday the 28th Annual Collin Classic Bike Rally, sponsored in part by the TAFF Foundation, will be held with a goal of fundraising $100,000 for the Boys & Girls Clubs of Collin County. The rally is set for 7:30 a.m.-2 p.m. Saturday at Oak Point Park in Plano.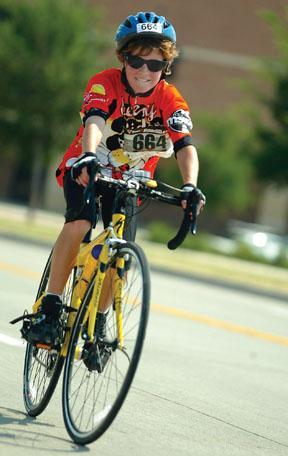 With five route lengths between 17 and 65 miles across some of the most beautiful and hidden vistas in North Texas, this bike ride had a history of not just being one of the many rides on a cycling club's calendar, but the standard bearer for what a great ride should be – attracting the experienced and novice rider alike. This year's ride plans to reclaim the term classic and redefine it as the ride of the season.
A New Era
Boys & Girls Clubs of Collin County, leadership of local cycling teams, as well as several area businesses have worked together the past year to revitalize the routes, media presence, and enhance the post-ride experience. The expected 2,000+ participants will enjoy fun rest stops during the event along a well-marked route. Those attendees in the past deterred by lack of comfort at the after-party will be pleasantly surprised by the new Karbach Weekend Warrior Amphitheater, including shaded areas, fans, great free food, and free beer (for those over 21).
One Cause, Many Goals
The main goal of the event is to provide scholarships for to kids who need us the most to be able to attend the Boys & Girls Clubs of Collin County. Here they will receive much needed educational, emotional, and physical support. But the rally isn't stopping there. Small businesses and organizations throughout the area are being promoted as well through inexpensive vendor booths and donations of volunteers. This outreach program is designed to bridge some of the gaps between the urban and rural communities of North Texas.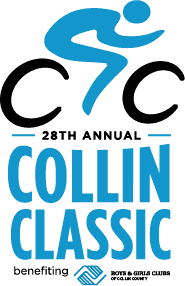 A New Generation of Cyclists
Cycling across the country has seen a decline in the last few years for both commuters and hobbyists partially due to the lack of younger people engaging in the sport. This is despite the fact that studies have shown, when engaged in regularly, it is one of the best ways to combat various diseases such as Type II Diabetes regardless of general lifestyle.1 In 2018, the typical age of a Collin Classic participant was 45-65, and most cycling clubs will tell you that their key membership is older. This event offers a safe and fun way to give cycling a try with an easy 17-mile route for those who are interested in the sport. A free social ride will also be held in May to help riders who want to get in a few miles in before the actual event.
Visit www.collinclassic.org or www.bgccc.org for information.