It is a phrase used so often in the first responder community that it almost goes unnoticed: "The Brotherhood."
Every fire department seems to have coined these words as their mantra, but few have made tangible steps to breathe life into the calling cry.
The Allen Fire Department's new fire chief Jonathan Boyd is making waves within the community to ensure that his tenure stresses words with actions. In one of his first initiatives since assuming the seat, Allen Fire Department is instituting a tradition of an "Allen Firehouse Babies Photoshoot." Every firehouse baby born within the year is welcome to come for the annual tradition to take a group photo with their new firehouse "family".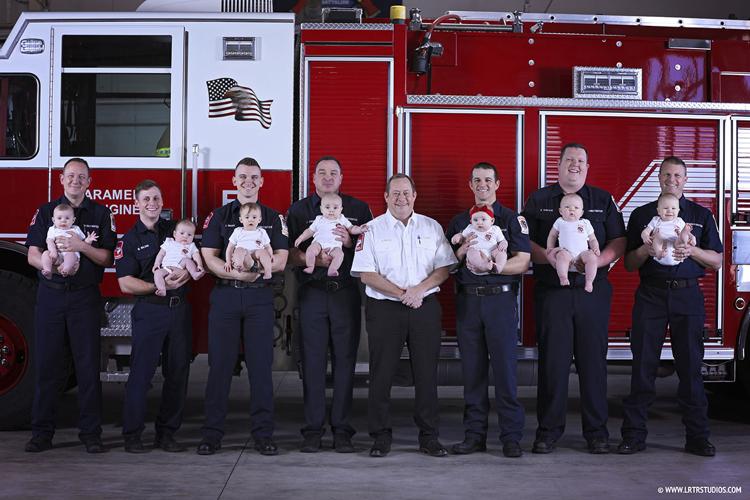 "It truly is a brotherhood and a family. We depend on each other, and this is a demanding job," Boyd said. "It is tough to deal with, and our firemen talk to their wives. Families always talk among themselves. We just want to celebrate births and make sure they feel like part of the larger family."
The photoshoot this year featured seven new children all dressed up in onesies. Although Boyd was the man to ultimately sign off on the project, this was the epitome of firehouse teamwork.
"It was a team idea. The idea was for have the families come together and have matching onesies, and all I had to do was approve it," Boyd said. "I was looking for opportunities to show our gratitude for the large sacrifice that our families endure."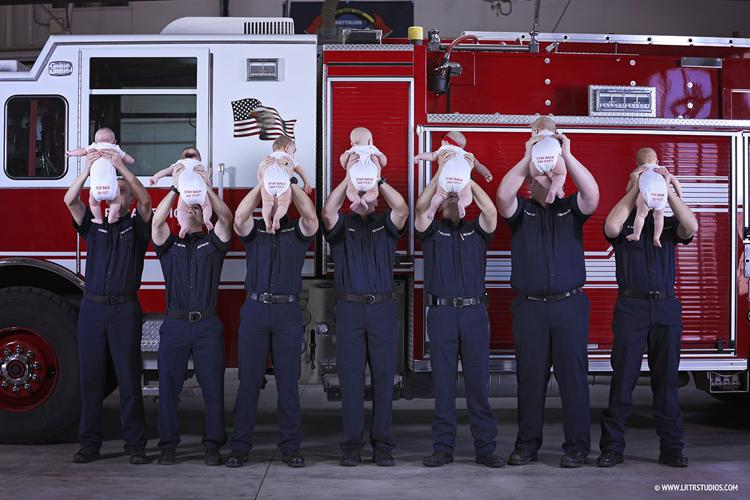 A fire department is only as successful as the community relations it builds. This photoshoot may bring more than just the families together; it may also create a deeper bond with the Allen community. By humanizing the fire staff, residents are seeing their heroes in a different light.
"Allen has always given us tremendous support. It is an honor to serve them and I think the community will celebrate the baies with our firefighters," Boyd said.
One of the most interesting aspects of this tradition will likely be the benefits far down the road according to Boyd.
"This is the first one, but we plan on doing this every year. It is important to bring families closer together and create great memories," Boyd said. "We never know who will end up being a firefighter, and those babies in the picture may just do that."