It's been more than nine months since Boy Scouts of America launched Scouts BSA, its leadership development program for boys and girls ages 11-17. By allowing young ladies the exact same opportunities Boy Scouts has offered their male counterparts for over 100 years, girls who have seen their brothers and friends benefit from the programs are now going all in on the program.
In Plano, the all-girl troops are seeing a steady rise, although the numbers are still small. One of the area's largest troops, 25G, is under the Custer Road United Methodist Church charter and is made up of nine girls from Plano, Frisco, McKinney, Prosper, Allen and Fairview. It's the girl-led "sister" component of BSA Troop 25, which also has a boy-led troop, the "brother" component. While the separate troops are led and meet independently, some of their activities cross over when circumstances call for it.
The troop is assisted by Scoutmaster ALeta Dover with Assistant Scoutmaster Alex Kamen. Dover, whose adult son is an Eagle Scout, was on board early on to get a girls troop under the Custer Road UMC umbrella.
Dover said the female Scouts are expected to meet the same requirements as the boys and receive no special treatment along the way.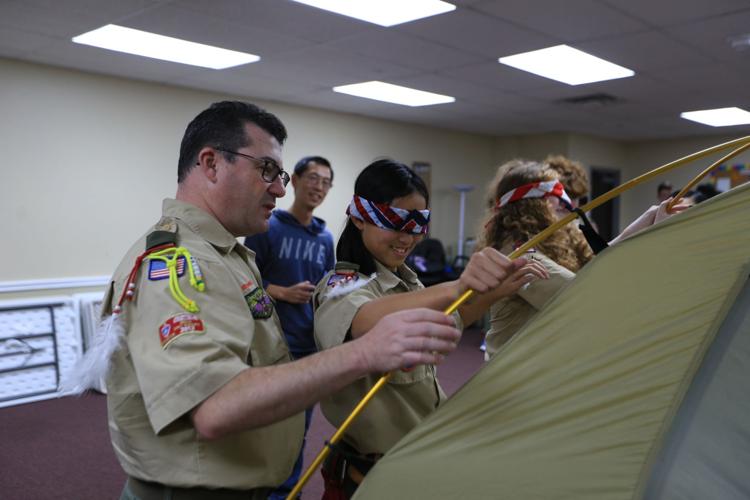 "This set of girls just wants to be able to be measured against the same standard," she said.
While some confusion has surrounded the Scouts BSA program, raising comparisons to Girl Scouts, the differences between the two organizations only lend themselves to creating better leaders in young women. In fact, two of the 25G Scouts are also Girl Scouts.
"I support them being in Girl Scouts USA. The programs are different, so it's not an either/or any more than band and Scouts," said Dover, once a Girl Scout herself. "The whole idea is to create well-rounded, confident people who make ethical decisions across their lifetime."
25G is a diverse group of young ladies from several different ethnic and religious backgrounds, all with the same goals in Scouting.
"Our troop tells you it doesn't matter who you are, you can still have a great time," said Senior Patrol Leader Emily Souksan of Frisco. "Not only do you learn a ton of skill sets that help you in the wilderness, but you get to meet a lot of people and make friends, and you have a lot of fun doing it."
Assistant Senior Patrol Leader Maya Kamen of Plano echoed that sentiment and said Scouting adds a layer of trust among the troop.
"Friendships have blossomed here," she said. "We've all known each other less than a year, but we trust each other more than we trust our friends we've known longer. It's really amazing."
All the girls recognize the skills they're learning will carry them into the future, whether it's wilderness survival, leadership or social interaction.
"You get to learn a lot of new things that will help you in the future, and you have a lot of fun with Scouting," said Isabelle Wu of Allen.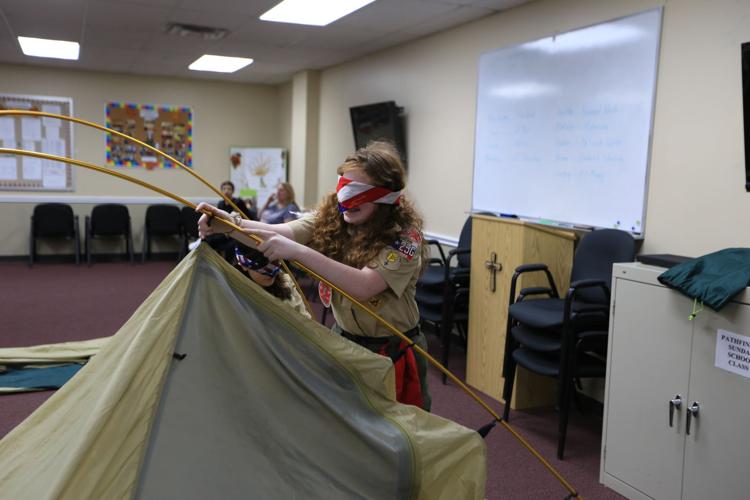 Fairview resident Elizabeth Moon said the troop is prepared for whatever comes their way, despite their luck since forming. Souksan said every campout they've planned has been met with bad weather.
"Rain, storms, cold – the multiple things that we endure as a troop together – it's quite incredible," Moon said. "And we always try to build upon each other and build each other up."
Sanvi Patwardhan of Plano is glad to have a newfound family around her.
"When I first joined this troop, I was just going into middle school, I didn't have a lot of friends, but when I came here I felt like I was in a big Scouting family," she said. "When we're camping and everything, we really build new bonds, and it's really good."
As the Scouts continue their experience, they'll be working toward the Eagle Scout rank, the pinnacle of Scouting for most.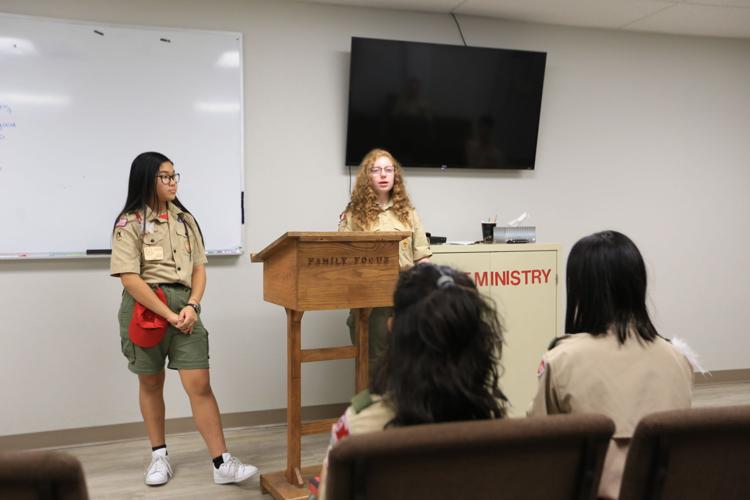 "Eagle Scout means you have a certain set of capabilities and a comfort in your own skin, you know who you are, you live by a certain code and people can depend on you to be a person of character. Doors will open for you," Dover said.
With the one-year mark since the program's launch approaching and some very determined young ladies diving head-first into the Scouting experience, the BSA expects to celebrate its inaugural class of female Eagle Scouts in 2020.