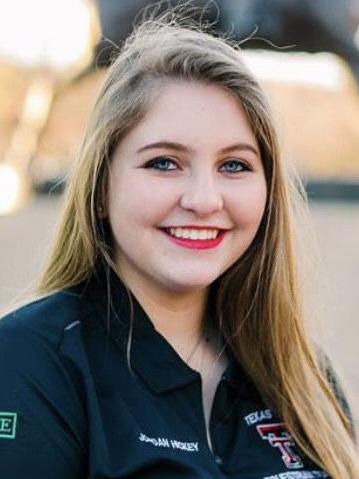 This Saturday is World Veterinary Day, which celebrates this significant profession that is important to many students like me who dream of becoming a veterinarian.
Growing up, I've always been drawn to animals. Whether it was a ladybug or an alligator, I've been fascinated with every animal and wanted to learn more about them. When I was 4 years old, I was diagnosed with Type 1 diabetes. This meant that I needed to prick my finger and take an insulin shot before every meal. Needless to say, it wasn't the easiest to handle at a young age.
In second grade, my parents allowed me to take equestrian lessons. Riding horses was my escape, my happy place. I spent as much time as I could at the barn because I was myself with animals and horses, not a kid with diabetes.
Horses helped make me into the person I am today. They have taught me how to be strong, patient and resilient. And even though I have broken a few bones over the years I've competed in this sport, I will never stop loving or riding horses. Why? Because horses saved me. They let me be who I am and didn't care if I was diabetic. That's why I want to become a vet.
Being an animal science major at Texas Tech has been the best thing I've experienced. I feel close to my professors and love my major-specific classes. I've had experiences like studying abroad in Spain, multiple internship opportunities, and being an anatomy teaching assistant that I wouldn't have received anywhere else.
I know what I'm learning now will help me be successful anywhere I go, but especially when I apply for vet school. Texas Tech has given me experience with both large and small animals, and introduced me to some of the profession's leading vets. Having these experiences has prepared me in the best way for vet school.
Texas has only one vet school with less than 160 spots to fill each year.
According to the American Veterinary Medical Association, out-of-state tuition is nearly double the cost of in-state. Texas Tech's vet school would open more seats in Texas, allowing more students to stay in their home state and graduate with less debt. That's why I fully support Texas Tech opening another veterinary school. I want to focus on large animals and having a veterinary school in West Texas, where the largest concentration of livestock is, would be extremely beneficial. Right now, there is a shortage of large animal vets in rural areas and Texas Tech has the vision to change that.
I am asking the Texas Legislature and Texas Higher Education Coordinating Board to support Texas Tech.
Jordan Hickey is a junior studying animal science at Texas Tech University. She is from Allen and is a 2017 graduate of Allen High School.