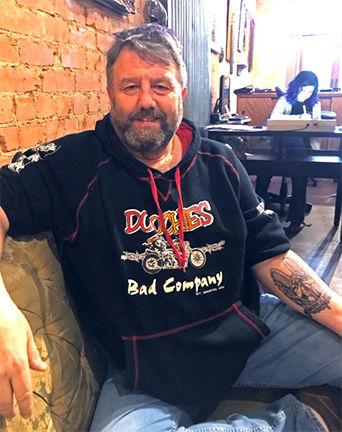 Brown Books and McKinney author Brent Blonigan recently announced the release of his new book, "There Are No Silver Bullets: My Family, My Depression." This deeply personal memoir recounts his lifelong battle with depression and its devastating impact on his family. Blonigan has never fully told his story until now. While he still finds it difficult to talk about his feelings and experiences, he now shares what he has learned in the hope of helping others.
Blonigan will celebrate the launch with a book signing at 7 p.m. June 8 at The Frogg Coffee Bar, 832 Watters Creek Blvd. in Allen.
Through self-reflection and personal anecdotes, he examines the impact family, culture, religion and society have had on his life – and evaluates their impact on who he is today. From his complicated relationships with both his mother and father, to high school shenanigans and trying to fit in, to the corruption found in the churches and schools in his small Minnesota town that shook the foundation of his Catholic upbringing, Blonigan offers an unexpected inside view of how the puzzle pieces of his past helped him come to terms with who he is today.
"This book is a source of hope and comfort to those fighting the demons of depression by revealing that they are not alone," says Brown. "As an incredibly successful businessman, Blonigan is opening up an important dialogue that reveals CEOs, entrepreneurs and business owners suffer from depression too. Success is not a safeguard against these types of struggles."
"Depression is a very real subject," Blonigan said. "But there are no silver bullets. There is no magic solution that will make your problem go away in one fell swoop. Rather than looking for silver bullets, I would like to see more emphasis put on sharing the narratives of those who are afflicted – narratives like the one in my book. I hope it encourages people to share their stories as well and continue this conversation."