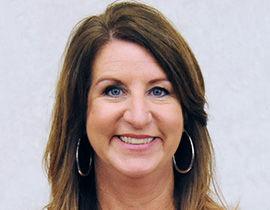 Kim McLaughlin has been named as the new assistant superintendent of school leadership and support for Allen ISD. She replaces Robin Bullock, who was named as Allen ISD superintendent of schools in January.
McLaughlin has served as Allen ISD's executive director of school leadership in the same department since 2014. She previously served as principal of Ereckson Middle School, 2012-2014; Olson Elementary School, 2008 – 2012; Reed Elementary School, 2005 – 2008; and assistant principal at Bolin Elementary School, 2001 – 2005.
She joined the Allen ISD staff as a sixth grade teacher at Story Elementary School, 1990 – 1999; and became an instructional designer at Story and Kerr Elementary Schools from 1999 – 2001.
She began her teaching career in 1987 in Mobile, Alabama and then Royal Haven Baptist School in Dallas in 1989.
McLaughlin earned her B.S. degree at the University of Southern Alabama in elementary education. She earned her master's in educational leadership at Texas Women's University and her superintendent's certification at the University of North Texas.
"The School Leadership and Support Department provides an important link between our parents, our principals and the district leadership," explained Superintendent Robin Bullock. "Kim has proven through the past six years in that department and 19 years in school leadership positions that she understands how the district, the staff and parents must work together for success. She will be a valuable addition to the superintendent's cabinet."