Terry Wilson appeared to be a man of few words, but whether it was simply a symptom of humility or a feeling that the award he was given doesn't belong to him isn't completely clear. Maybe it's both.
Wilson, a 32-year-old Army veteran, was joined at the Allen Heritage Center by family, friends and a band of brothers Friday morning to receive a long overdue Purple Heart from District 3 Congressman Van Taylor.
On Nov. 4, 2010, in Jalalabad, Afghanistan, Sgt. James Chad Young was killed when the 3rd Platoon was struck by an improvised explosive device (IED) on Route Edmonton.
Wilson served as a combat engineer with the 323rd Engineer Company 2nd Platoon tasked with operating a mine protected clearance vehicle (MPCV), known as the "Buffalo." Wilson's platoon was dispatched Nov. 5 in response to clear the route but nearly met the same fate. During the mission, Wilson's vehicle was also struck by an IED, leaving the platoon without communication or power for four more hours. During this time, three additional vehicles would incur catastrophic losses.
"James Chad Young – that's who really paid the ultimate sacrifice, not me," Wilson said.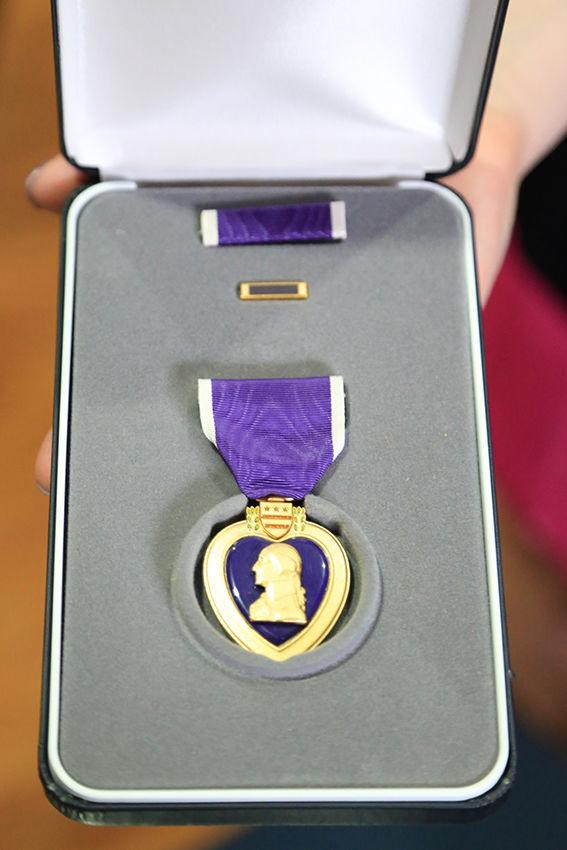 Vietnam veteran John Bagwell, Army, representing Chapter 522 of the Military Order of the Purple Heart, spoke before Friday's medal presentation, welcoming Wilson into the order.
Iraq War veteran Van Taylor, Marine Corps, presented the medal and recounted his service after 9/11 when he saw the aftermath of the Pentagon attack in person. Taylor led his platoon into Iraq on March 21, 2003, and said he feels blessed to have brought all his men home safely.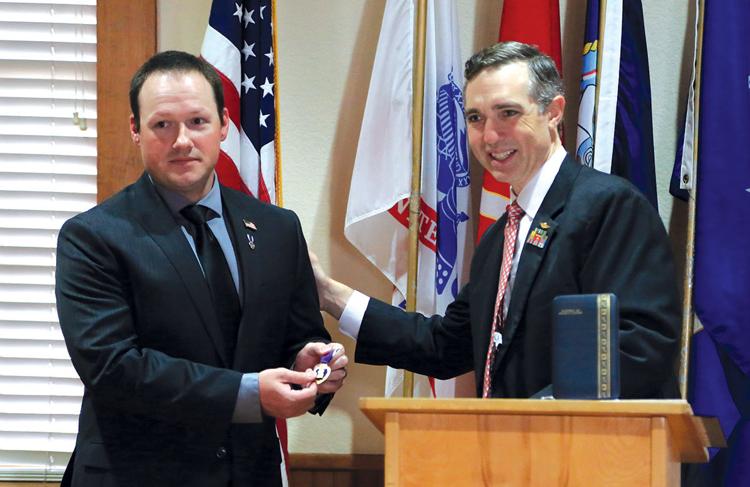 "And we are grateful that you're here," he told Wilson.
Wilson received an honorable discharge in April 2011, and after moving to Texas in 2012 he returned to Afghanistan as a contractor to support the Marine Corps. The Tennessee native now lives in Melissa with his wife, AnnMarie, and is a full-time student at Texas Woman's University studying kinesiology and sport management.
He's currently an intern at the Adaptive Training Foundation in Carrollton, which works with adaptive athletes who have unique physical challenges due to injury. Wilson is also hard at work with his podcast – "The Pursuit of the Perfect Race" – where he interviews triathletes.