For Ernest Huffman, the future of transportation is up in the air.
That means air taxis and cargo-carrying drones, the usage of "vertiports" for vertical takeoff and landing aircraft in places like Dallas, Frisco and Fort Worth, and flight connections to other cities from local airports.
"It'll be like 'The Jetsons,'" Huffman, the aviation planning and education program manager for the North Central Texas Council of Governments, said. "That's what we think about it."
Now, the region is one step closer to that futuristic vision. NCTCOG announced Thursday that it has entered into an agreement with NASA that will focus on studying and integrating the potential of drone technology into future transportation plans.
The announcement comes after the National Aeronautics and Space Administration began looking around late February for regions that were interested in advanced air mobility integration.
"NCTCOG has undertaken efforts to ensure the technology is integrated safely with the establishment of a task force of public- and private-sector aviation experts," an NCTCOG press release stated. "Additionally, NCTCOG has been hosting monthly virtual workshops to help professional operators and hobbyists remain up to date on the rules and regulations governing drone use."
Huffman said the agreement will begin with meetings between NASA, NCTCOG and a group of public and private partners to go through at least four tabletop exercises that focus on how to implement the technology into long-term regional transportation plans.
According to a council press release, the workshops will involve helping the region develop "best practices," including identifying common terms for planning documents and discussions as well as evaluating methods for locating future vertiports.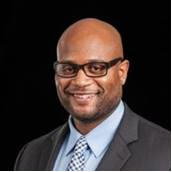 NCTCOG is one of five entities selected by NASA to participate in such projects. The other entities include the Massachusetts Department of Transportation, Minnesota Department of Transportation, Ohio Unmanned Aircraft Systems Center of the Ohio Department of Transportation and the City of Orlando, Florida. NASA is slated to meet with the five entities beginning June 16.
Huffman said NASA has been engaging with community working groups around the country that have focused on problems relating to advanced air mobility integration.
"So what NASA's doing is taking all the knowledge they learned with those working groups and learned in the installation of these type of projects in other places in the country and in the world, and bringing it to the table with us, to help us figure out how to write what's being done elsewhere into our transportation plans," Huffman said.
For NCTCOG, that's important when it comes to the council's goal of making transportation more efficient and alleviating things like traffic congestion, Huffman said.
"It's going to be the safest way to get around. It's going to alleviate congestion, accidents, save lives, and that's what we're looking at from an NCTCOG perspective," he said.
From a personal perspective, Huffman said he thinks it's important for the area to remain competitive.
"And with our standing in the aerospace industry being number one in aerospace type manufacturing, we need to continue that pedigree, drive it into the next age of these industries," Huffman said. "That's the drone stuff, that's air taxis."