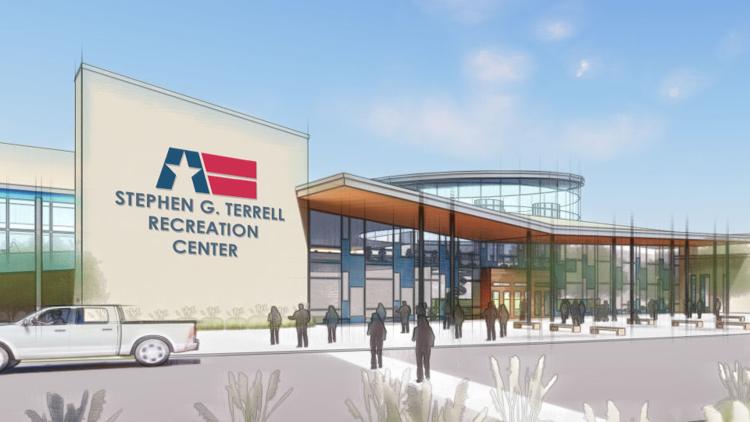 Mayor Pro Tem Gary Caplinger took over during Tuesday night's Allen City Council meeting for the final agenda item, in which the council adopted a resolution to name the Exchange Parkway Community Park and Exchange Parkway Recreation Center "Stephen G. Terrell Community Park and Recreation Center."
The move honors Mayor Stephen Terrell's longtime service to the city, which dates back before he was first elected to the council in 1991. Terrell was appointed mayor in 1997, and in the nearly three decades he's served, Terrell has been involved in the acquisition and/or development of virtually all existing city parks, according to the city.
"This is a facility that I know has been in the works for many, many years," Caplinger said. "The city's owned the property for many years, and I stand here tonight very happy that we can name this after you for all your dedication and the stuff you've done for Allen and for the community. You are Mr. Allen."
The council's vote was followed by a standing ovation and the unveiling of the recreation center rendering that now bears Terrell's name.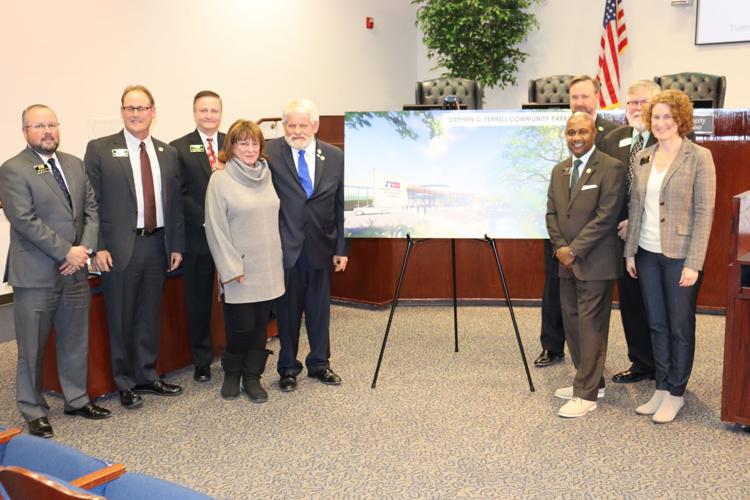 The council took a few minutes to honor Terrell, who is serving his final term as mayor.
"From the moment you appointed me to the steering committee, I had a feeling we were going to be naming it after you, and I think that's so appropriate because Allen owes a lot to what you've done for the last, what is it, 27 years?" Councilwoman Lauren Doherty said. "We wouldn't be here without you, and I think we all know it."
Terrell used the time to gather his thoughts, which brought him to one word: honored.
"I'm kind of lost right this minute," he said. "What an honor. I mean, really, what an honor."
Terrell said it was amazing to leave a legacy that he and his grandchildren will be able to see well into the future. The accomplishments he's lauded for, he noted, didn't come without a good deal of strong leadership around him, like-minded city staff and, most importantly, one person in particular.
"I could not do a lot of this stuff without these folks behind me and all the generations of ones I've served with," he said. "I commend every one of them, but there's one person in this room right now that has stood beside me no matter what, and that's my wife Sally."
The Stephen G. Terrell Recreation Center is due for completion in spring 2023.