In 2019 Allen Police Officer Justin Delacruz funded and created a program titled "Patrol Stories," a local organization that fosters positive interactions between law enforcement and the communities they serve. 
The program began as a simple video posted to social media where Delacruz shared uplifting experiences from different calls he responded to. Within three days of posting his first video, it had close to 15,000 views. 
In 2019 Delacruz was transferred to the department's community relations officer and set a goal for the department to "create positive interactions within their community with law enforcement." Delacruz and the Allen PD wanted to ask their community important questions like: "What do you feel is missing?" "How can we better improve the community's interactions with law enforcement?" He and his team are truly passionate about showing the community a brighter side of law enforcement, and with this in mind Delacruz founded Patrol Stories.
"I hope to help display a different, more relatable, side of law enforcement," Delacruz said.
Patrol Stories teaches students 911 and school safety, as well as helping to build character through "The Little Hero's Program," which honors youth volunteering within their community and the "Together, We Can" program, which focuses on anti-bullying efforts.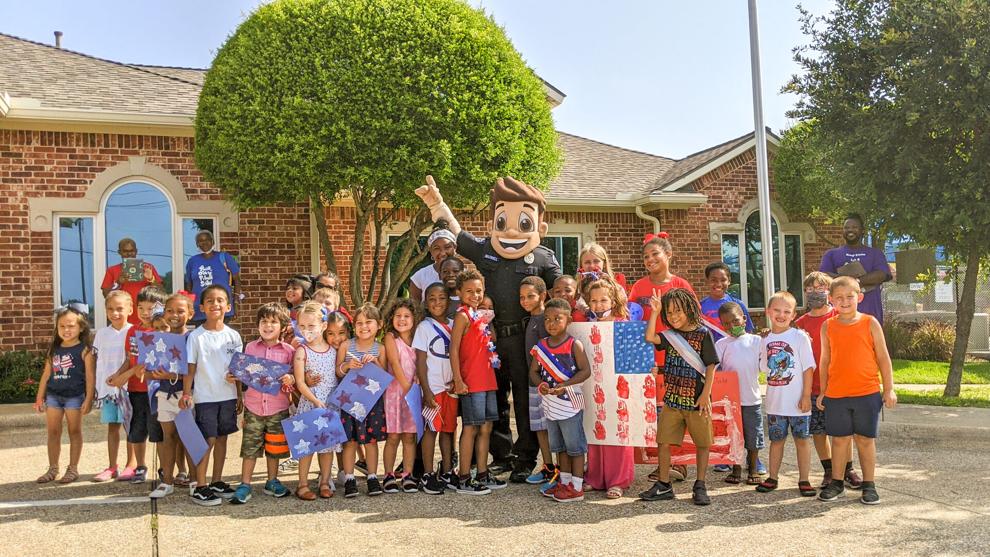 Officer Maxwell, the official mascot of Patrol Stories, was designed to provide children with a role model who displays hope, trust, friendship and respect, as well as humanize the profession of a police officer "providing a positive, personal, and an un-intimidating image." Officer Maxwell also teaches children about the important Big Three, the importance of having confidence in themselves, staying motivated and setting goals for success, and positive encouragement of their peers. 
The Allen Police Department and Police Chief Brian Harvey are the first department to fully implement this program, and after introducing the concept, the program has helped to educate and entertain thousands of children ages 4 through 12. Allen PD has hosted several local events that work to bring families and the police together. Patrol Stories created their very own school safety curriculum, has begun shooting an educational Officer Maxwell children's TV show, and has recently finished their first Officer Maxwell Children's book, which will be available this November. 
Delacruz is also working on creating a universal curriculum for Patrol Stories, so that every law enforcement agency in the nation can utilize and implement it within their community. For information on events and updates visit Patrol stories Facebook page, the Allen Police Department page, and patrolstories.com.