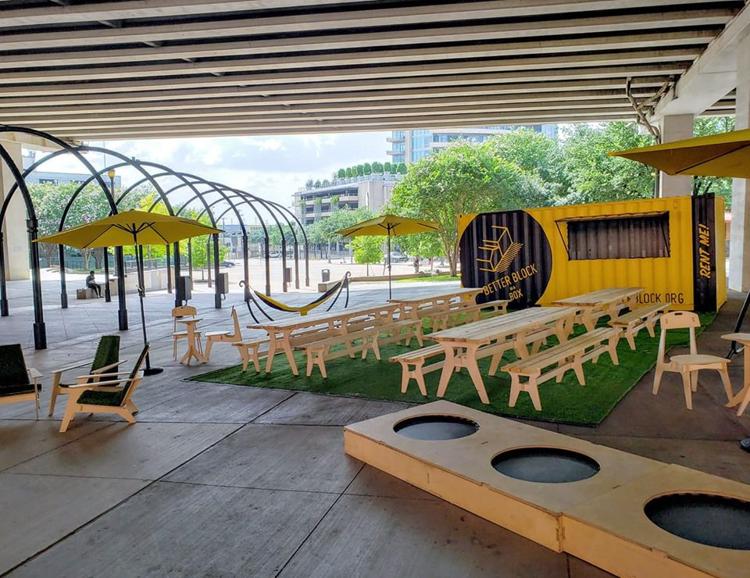 Gather with neighbors, grab dinner at a visiting food truck and give your ideas for the future of the downtown Allen area during a special pop-up event on Nov. 14.
Better Block seeks to help residents reinvigorate their neighborhoods by reimagining community spaces. First launched in Dallas' Oak Cliff neighborhood, Better Block has worked with communities from Cleveland to Charlotte to Tampa.
"We ask people, 'What would it take to make this space something you're proud of, want to celebrate and show off to your friends?'" said founder Jason Roberts. "Usually the answer is not one big thing, but a hundred little things."
Allen residents can get a taste of this input-driven experience at a Better Block pop-up event at 6 p.m. Nov. 14 at the corner of Allen Drive and Main Street, next to Allen Arts Alliance. Participants will help transform the vacant lot by assembling picnic tables and temporary play structures. Afterwards, they'll share a meal and use interactive displays to provide meaningful feedback on how to build engaging spaces.
"We want to understand what the community sees as unique potential in downtown Allen," said Roberts. "Our goal is to start a conversation and help residents connect with others who are eager to get involved."
Food will be provided for participants and their families. Children are welcome.