After 30-plus years at the same location on Krona Drive in east Plano, Star Local Media is relocating corporate offices down the street to 3501 E. Plano Parkway, Suite 200. The office space is located in the Unicom building located on the north side of Plano Parkway just before Shiloh Road.
The Krona location once housed two printing presses, a full mailroom with inserting equipment and warehouse before outsourcing of printing and inserting necessitated downsizing at the same location. The current 12,000-square-foot office space is used for advertising, business, composition, editorial and pagination divisions once performed by more than 80 employees. Star Local Media has 35-40 employees depending upon season.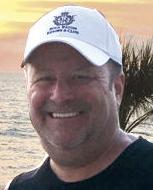 "The 12,000-square-feet space is simply not cost-effective given the number of employees we employ," said Scott A. Wright, C.E.O. of S.A.W. Advisors, LLC., dba Star Local Media. 
The new location is "closer to 5,000 square feet" according to Wright. The Star Local Media Distribution Center off Jupiter Road will provide office space for the sports and circulation departments. Employees in those departments work more evening shifts.
Wright said market changes affected his decision to search for new locations. The Dallas Morning News ceased most commercial printing operations including those of Star Local Media in May. According to Wright, Star Local Media was one of the largest commercial print customers of that company, spending over seven figures annually. With no local commercial printers that could effectively and economically produce the 15 newspapers with 270,000 distribution weekly, Wright was forced to move printing elsewhere in the state.
"Printing quotes we received locally were in some cases twice what we were paying our previous printer," Wright said. "We couldn't do that."
The printing operations were first outsourced to the Kileen Daily Herald. After 90 days, the printing was moved to Granite Printing and the Houston Chronicle. 
"We not only survived but thrived after the Dallas Morning News decision," said Wright. "We're ecstatic with the quality of our printing."
Even in a challenging newspaper environment, Wright said Star Local Media has enjoyed year-over-year growth and continues to push revenue initiatives and seek operational efficiencies.
Wright said the relocation to 3501 E. Plano Parkway, Suite 200, is an example of the dedication to such efficiencies. 
Star Local Media publishes 14 titles: Allen American, Mesquite News, Rowlett Lakeshore Times, Plano Star Courier, Frisco Enterprise, Celina Record, Little Elm Journal, Carrollton Leader, Coppell Gazette, Flower Mound Leader, Lewisville Leader, McKinney Courier-Gazette, The Colony Courier-Leader and the Lake Cities Sun. The weekly newspapers have a combined distribution of 270,000 homes weekly. Affiliated websites at starlocalmedia.com have some 500,000 page views monthly.