In the nine years that McKinney Boyd has shared a district with Plano ISD and Allen, the three school districts have produced no shortage of highlights.
Between the six high schools that occupy that Class 6A corridor of Collin County, the three cities have produced state champions, rewritten the UIL record books and raked in accolades by the score between their casts of state and nationally acclaimed teams and student-athletes.
In just the 2018-19 school year alone, they've qualified have five teams win Region II-6A across the eight standings-based sports.
And even though this one particular group still needs two more wins to hoist the state championship that many of their district bunkmates have in the past, regardless of what happens at this week's state tournament, there is something truly singular about this playoff run by Boyd baseball.
For those who tuned out of the high school baseball postseason once the year ended for Allen or PISD, the Broncos having pieced together one of the more unique stretches in recent Metroplex history.
Unranked and without so much as a third-round series win under its belt before this year, Boyd is headed to the state tournament for the first time ever after winning four consecutive rounds that all required a Game 3 and saw the Broncos overcome an 0-1 series deficit.
For context's sake: Boyd has won five playoff series total, despite losing Game 1 in four of those rounds. That means the Broncos have played and won eight consecutive elimination games.
And here's the catch: Every one of those do-or-die contests has come against a team ranked in the state's top 15 by TXHighSchoolBaseball.com – No. 1 The Woodlands, No. 2 Cypress Ranch, No. 14 Rockwall-Heath and No. 15 Allen.
It's a case study in resilience, with the unkillable, zombie Broncos blessed with a short-term memory that has meshed seamlessly with airtight pitching and the timeliest of plays both at the plate and in the field.
They're the only one of the UIL's 681 total playoff teams to play in or win four Game 3s this postseason – rinsing and repeating a formula that has made the season's most high-leverage situations feel like second nature.
In Game 1s, the Broncos have been outscored, 26-6, from the second round on, going 0-4 and leading only one time – after the first half-inning of its regional quarterfinal opener against Allen. In Games 2 and 3 during that same span, Boyd has outscored opponents, 42-17, and has trailed only two-and-a-half innings over that eight-game run.
They've literally been two completely different teams over the course of a best-of-3 series.
It's the kind of playoff mojo most programs can only dream of – yearning to just make the postseason and see what happens, hoping the stars align for the kind of historic run the Broncos are living at this moment.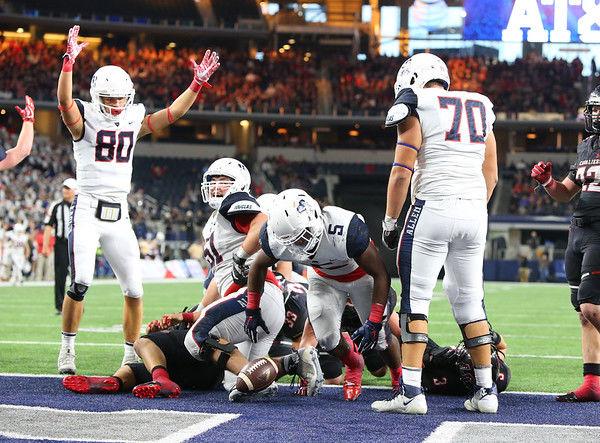 Several of their friends and foes know that feeling well, with the Plano ISD-Allen- Boyd trio combining for 28 state semifinal appearances over the past 10 years.
Every team has its own unique story and identity, but seldom does a program come out of nowhere and survive the pressure cooker Boyd has resided in for the past month.
Take Allen football, for example. The Eagles have made seven straight trips to the state semifinals, and while each run is different in its own way, the five-time state champions typically conduct business like a hammer to a nail.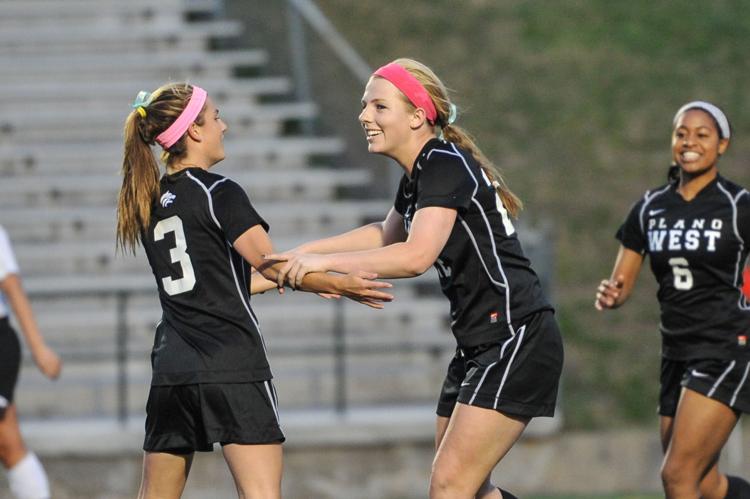 Ditto for Plano West girls soccer, which authored its own run of state tournament appearances from 2012-14, winning two championships in that span. They backed up their juggernaut standing along the way, surrendering only one goal through the first five rounds of their 2013 and 2014 postseason campaigns.
Even Boyd's own recent state qualifiers – the boys soccer team in 2014, the volleyball team in 2011 and 2012, and the girls soccer team in 2010 and 2011 – all carried imposing regular-season resumes into the playoffs and handled their matters as such in the playoffs.
There's nothing across either local high school that compares to this Boyd baseball run – it'd be like if the Lady Broncos' volleyball won four straight playoff matches after getting blown out in the first two sets every time, or if the Allen boys basketball team paved its road to state by winning a series of games after trailing by 20 points at halftime.
How Boyd's momentum translates to a one-game setting like the state tournament remains to be seen – after all, if the Broncos' playoff run was solely based on Game 1 results, they'd have been eliminated in the second round. But it's a run that has already left an indelible mark on the community and even drawn praise from neighboring 9-6A programs.
Perhaps some of those local squads see a bit of themselves in the state-bound Broncos, surviving a rough-and-tumble district and realizing the kind of chemistry, mental fortitude, skill and, yes, fortune required to make a deep playoff run of their own someday.
Perhaps it'll happen, maybe even as soon as the 2019-20 school year. But I'd bet against a run quite like Boyd's happening again anytime soon.