No high school football team enters a season without a few lingering questions.
Sure, these schools have the entire offseason to find those answers, but be it something related to personnel or a team's stylistic makeup, some questions remain unsolved until seeing how things fare on a Friday night.
Allen and Plano ISD are no exception, and here's one burning question the Star Local Media sports staff will be eying for those four football programs early into the season.
ALLEN
How different might the Eagles look in a Raylen Sharpe-led offense?
Matt Welch: Quarterback carries the heaviest weight of perhaps any position in sports, and at the high school level, that reverberates a bit differently for any program with a lofty tradition at the position.
Allen certainly fits that bill, and as the Eagles trudge through the offseason, signs point to senior Raylen Sharpe taking the reins behind center come August. It's a post Sharpe is plenty familiar with, seeing as much time as any backup signal-caller in the state last season – reps that gleaned plenty of potential (388 passing yards, 640 rushing yards, 15 touchdowns) as to what could lie ahead in 2019.
Sharpe taking over at quarterback raises questions on how it might impact the overall look of Allen's offense, if for no other reason than he brings a much different physical profile to the table than his predecessor, Ole Miss-bound passer Grant Tisdale.
Whereas Tisdale was a 6-foot-1, 200-pound battering ram, Sharpe checks in at 5-8 and around 150 pounds and brings more speed to the position than any quarterback Allen has had since Kyler Murray. A star hurdler for the Eagles' track team during the spring, Sharpe has already clocked a 4.36 40-yard dash during the summer.
Tisdale was no slouch as a runner either, racking up 1,214 yards on 6.6 yards per carry last season, but Sharpe's skill set gives Allen's coaching staff a different palette to work from and a greater wealth of options for designed runs.
As a passer, Sharpe was plenty efficient in completing 17 of 24 balls as a junior – a 70.8 percent clip right on par with Tisdale's 70.2. Within those 24 attempts, Sharpe averaged a staggering 16.2 yards per attempt compared to 9.1 for Tisdale, but context matters and it's worth noting that Sharpe's limited sample size came against either backup defenses or tired first-team defenses.
How the Eagles' signal-caller acclimates both as a passer and handling being a focal point on opposing teams' scouting reports will be vital toward Allen's bottom line in 2019.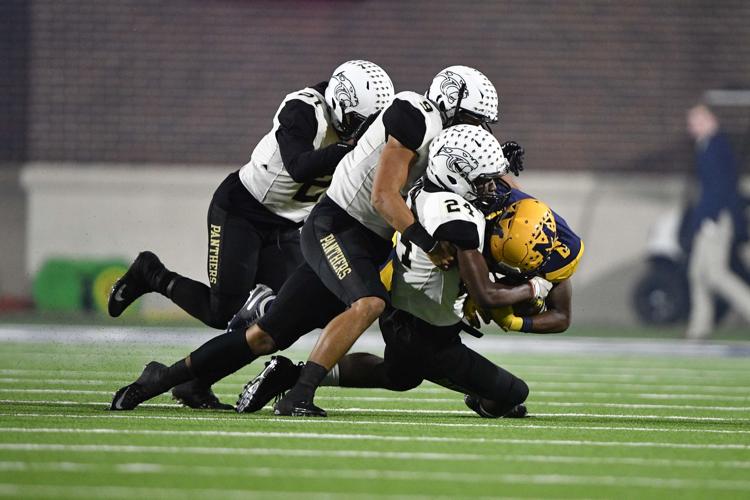 PLANO EAST
Can East weather its losses and successfully alter its identity heading into 2019?
Taylor Raglin: In Jaelen Anderson, Josh Allison, Braylon Henderson and Joseph Carter, Plano East will graduate 2,696 receiving yards and 34 touchdowns through the air. Quarterback Brandon Mallory will take with him all 34 of those touchdowns (against just eight interceptions) and nearly 3,000 yards.
In short, the East offensive unit will be almost entirely different come August.
The Panthers' only major skill-position holdover is senior running back Trey Jones-Scott, who rumbled for 811 yards and nine scores a season ago.
Head coach Joey McCullough will continue to utilize his running game, but the threat of Mallory to any number of superior pass-catchers is long gone. While East will likely have a healthy competition under center between senior Ryan Foust and an incoming transfer from Wyoming, due to arrive this summer, neither has proven himself at the 6A level in Texas, much less in a league as stout as 9-6A.
This could lead the Panthers to turn to a defense-first identity and to the days of 30-plus points per game falling by the wayside. If the East stoppers are going to take over, they'll be led by senior K'Von Hamilton, who McCullough seems to have pegged as the program's overall spearhead entering 2019.
Though the shape of several other 9-6A teams will change this fall, as well, the default assumption for East is a step back from its 8-3 effort in 2018 unless McCullough can get some serious buy-in regarding what's likely to be a very different football team, stylistically.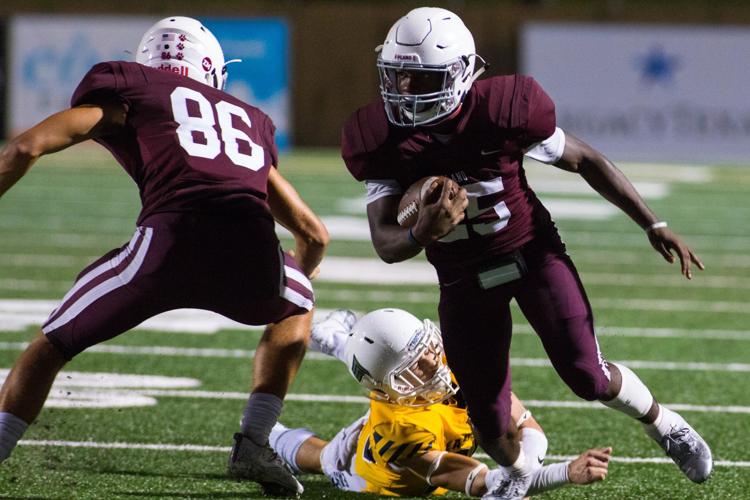 PLANO SENIOR
What happens to a post-Cumby Plano offense?
Matt Welch: Few players in District 9-6A were as central to their unit's success like Plano Senior alum Kyron Cumby, who led the Wildcats in rushing and receiving for the second straight year.
On the short list of the best running backs to ever don the maroon and white, Cumby's production won't be easy to replace, but at least as far as his role in the backfield is concerned, Plano has a viable cast ready to pick up that slack with senior Cody Crist and junior Tylan Hines.
Crist is entering his third year as a routine contributor on varsity and averaged nearly 5 yards per carry last season, while Hines, who averaged 10.4 yards per carry on nearly 80 rushes, showcased a game-breaking ability akin to Cumby.
Those two alone should assure the Wildcats' run game remains formidable, but it'll be Cumby's worth as a pass-catcher that could prove tougher to replace. Plano's running backs were occasionally used as slot receivers last season – a role Cumby thrived in, thanks to his exemplary route running and agility. He caught 43 passes, the sixth highest total among 9-6A receivers.
Most of all, it forced defenses into a pick-your-poison dilemma with Cumby at receiver and Hines in the backfield – two players with the ability to turn any snap into a touchdown.
Without Cumby as a security blanket for Plano's quarterback and running backs, the growth falls on players like Hines and Crist, including as pass-catchers with both likely to still see reps in the slot this season, plus the development of a running back like senior CJ Perry, who had a strong spring.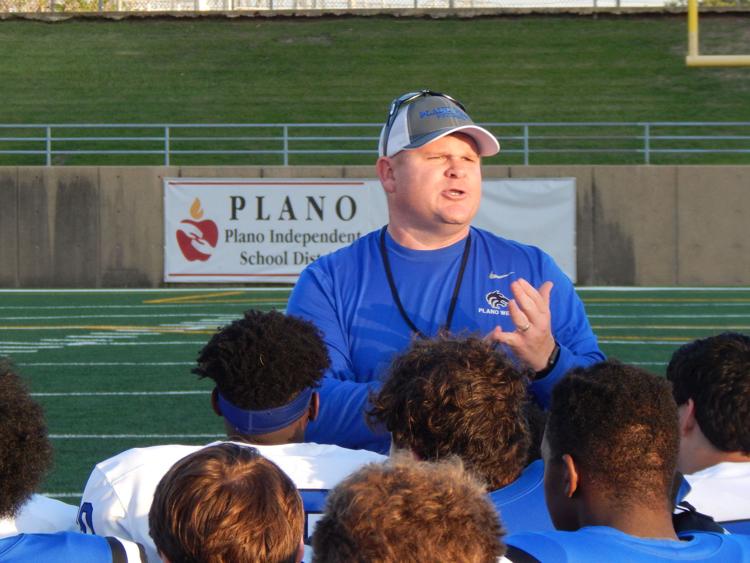 PLANO WEST
How much can a coaching change "fix" the 0-26 Wolves in year No. 1?
Taylor Raglin: The Plano West football program was tasked with answering this question in November, when head coach Scott Smith was reassigned within the district, and put forth its central character in mid-February with the hire of former Hebron offensive coordinator Tyler Soukup as the Wolves' next head coach.
While Soukup has said all the right things and has now wrapped the first chapter of his time in blue and white by conducting a full set of spring workouts, what kind of answer can the program expect when all is said and done this fall?
A program that enters 2019 having lost 26 consecutive games does not a "quick flip" make, so expectations should certainly be tempered. There are some athletes with potential at the program – think wideouts Tavarius Garland and Cole Carter and multi-sport athletes Jacob Stephens and Danny Davis, to name a few – but how well will an offensive unit, in particular, that struggled mightily a season ago transform into Soukup's overall vision for the Wolves?
By all accounts, Soukup has begun to entrench himself and his culture within West, though the stain of losing is a difficult one to remove, especially in a single season. More likely is a scenario in which the Wolves use an evolving landscape in 9-6A and the boost provided by a change in leadership to stave off a third straight winless campaign, but need several more runs at it to fully right the ship.