HURST – Less than 24 hours after concluding spring practices, the Lovejoy football team is headed back to the Division I 7-on-7 state tournament.
The Leopards overcome an early-morning slip-up and won their final three games at the Blue Raider state-qualifying tournament – the last being a 33-20 victory over Mesquite Poteet to secure a spot among the 64-team field for June 28-29 at Veterans Park and Athletic Complex in College Station.
"It's always a challenge to transition from pads and 11-on-11 to 7-on-7. I was really pleased with what we saw today, because we showed up not really knowing what to expect," said Todd Ford, Lovejoy head coach. "We've got some young kids who haven't done this before with us. We had a little adversity in the morning, but the kids responded and kept playing. I was really proud of the resiliency they showed."
The Leopards were one of four teams to qualify for state at Saturday's tournament, joined by Flower Mound Marcus, Arlington Lamar and Arlington Bowie as teams that survived the qualifying round, held at L.D. Bell High School and Pennington Field. Those four were among 32 programs in action at the SQT, including Plano Senior, Plano West and John Paul II.
While those three will have other chances this summer to punch their ticket to state, Lovejoy returns to College Station for the eighth time overall and the fourth time in the past five years. They did so thanks a comfy semifinal win over Poteet that was aided by a 26-0 start.
"It's what we expect, honestly. We have a few sayings around our facility and one of them is to start fast, and we did," Ford said. "It generates momentum throughout the entire team and everybody gets a little more energy about themselves. You need that at 3:30 in the afternoon on a hot day like this."
Front and center during the early onslaught was the quarterback-receiver tandem of Ralph Rucker and Reid Westervelt, who connected for a series of touchdowns – scores on both short and intermediate throws, and even on a 40-plus-yard heave just before time expired in the first half.
"You can't get either of them to talk much, but they definitely figured it out today and that was really nice to see," Ford said of the Rucker-Westervelt connection. "They both have special abilities and it's nice to see that come out, especially early in the summer."
The Leopards bagged two interceptions in the win, closing the afternoon on a high note despite being tripped up by Rockwall-Heath, 31-29, in their first pool game of the day. Lovejoy rebounded with wins over Northwest Eaton (48-12) and Birdville (44-39) to create a three-way tie for first place with Heath and Birdville – a gridlock the Leopards won by virtue of having scored the most points of the three.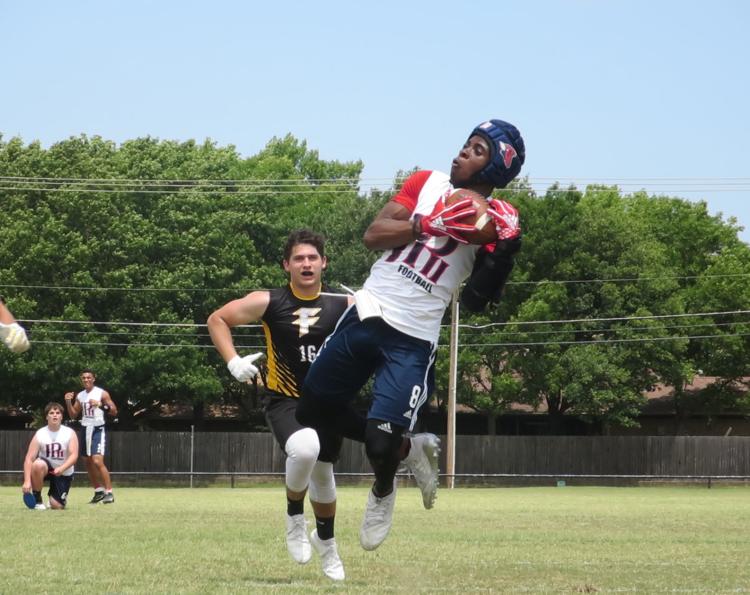 JPII advances to semifinals, PISD falls short
With Lovejoy and Poteet occupying one half of the practice field at L.D. Bell, the other side belonged to John Paul II and Lamar in another semifinal contest.
Although the Cardinals dropped that matchup, 35-19, to help the Vikings extend their streak of state tournament appearances to 22 consecutive years, John Paul preceded the outing with a 3-0 record in pool play to qualify for an SQT semifinal for the first time in program history.
With quarterback Grayson James and receiver Jerand Bradley at the helm, John Paul posted wins over Arlington (25-20), Forney (41-7) and a Midlothian team (39-32) that had already qualified for state at a prior SQT.
They were joined in action on Saturday by Plano and West, both of whom fell short of advancing past pool play. That rang particularly true for the Wildcats, who finished the day 2-1 and in second place in Pool F behind Marcus.
The Marauders handed Plano its lone loss of the afternoon, 21-19, in a matchup where the Wildcats had a chance at the go-ahead score in the final minute before turning the ball over on downs. Junior Oliver Towns quarterbacked Plano for much of the afternoon, connecting with seniors Nolan Williams and Jayden Chambers for a handful of touchdowns throughout the team's three games. Beforehand, the Wildcats picked up wins over Fort Worth All Saints (26-18) and Justin Northwest (27-24).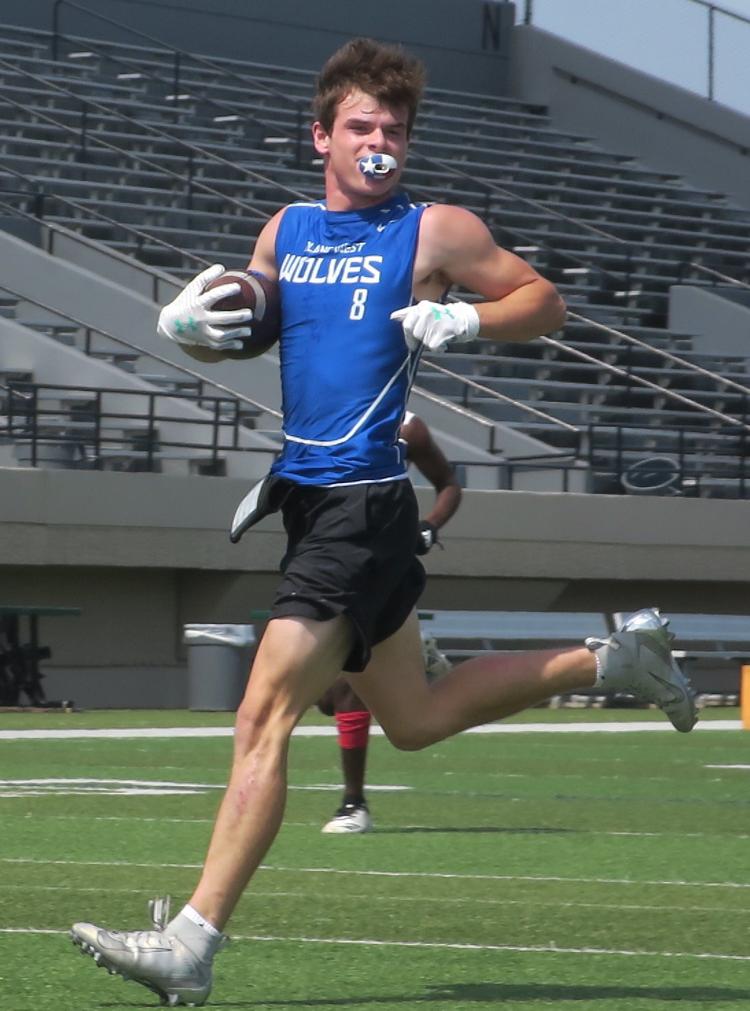 West, meanwhile, went 0-3 in Pool H after falling to Killeen Harker Heights (27-6), Abilene (21-18) and Tyler Lee (52-12).  The Wolves, who used at least three quarterbacks during the SQT, led at the half of the Abilene matchup thank to a couple early touchdown throws from senior Danny Davis.
Remaining SQTs in the Metroplex this summer will be played June 7 in Justin, June 15 in Hurst and June 23 in Rowlett.