Although he spent the past six years working just a few miles east at Lovejoy, Jason Wilson admits he's always had an eye on coaching at Allen someday.
For Wilson, a head baseball coach in the Dallas area since 2004, the Eagles check every box on what he looks for in a desirable job — from administrative and community support, to facilities, tradition and players.
Wilson has made plenty of trips to Allen over the years as an opponent, be it to square off against the Eagles in fall or winter play, right up to a preseason scrimmage or non-district contest in the spring.
There will be many more of those drives to come after Wilson was announced as Allen's next head baseball coach on July 6. He takes over Paul Coe, who is moving into an administrative role as Allen ISD's middle school athletic coordinator after leading the Eagles' baseball program since 2010.
Initially promoted to head coach as an assistant at Allen, Coe led the Eagles to six playoff appearances, including each of the past four postseasons. Allen made four trips to the regional quarterfinals under Coe, the latest coming in 2019, and Wilson said he hopes to pick up where his predecessor left off.
"I've had a great relationship with Paul for years. He's one of the best and the kids love him," Wilson said. "I'm glad that it's him because he did such a great job with that program. I just want to continue what he has already done and build on it even further."
Wilson doesn't have to look far to see that growth firsthand. His final campaign at Lovejoy culminated in matching the program's deepest-ever playoff run — the Leopards went 30-10, finished second in District 10-5A and advanced to the regional semifinals for the first time since 2010.
Lovejoy made the playoffs four times under Wilson and advanced at least three rounds deep twice.
"It was a special six years. I really enjoyed it. I enjoyed the community, faculty and staff, as well as all the parents and players," Wilson said. "I had a great time and felt like over six years that we really built it up into a high-profile program, capped off with what we've been able to do these last couple years."
Wilson also has head coaching stops at Richardson Berkner and Frisco Centennial — jobs that amount to nearly two decades of presiding over high school baseball programs. He feels like that preparation will help ease the transition over at Allen, where Wilson plans to place an early emphasis on forging a bond with his new players.
"You want to start developing those relationships with them as fast as you can to get them to get that trust going," he said. "Hopefully they know that I'm there to help them grow and become better and we can have a good working relationship where they feel like we can bounce ideas off of each other and try to help their games take off."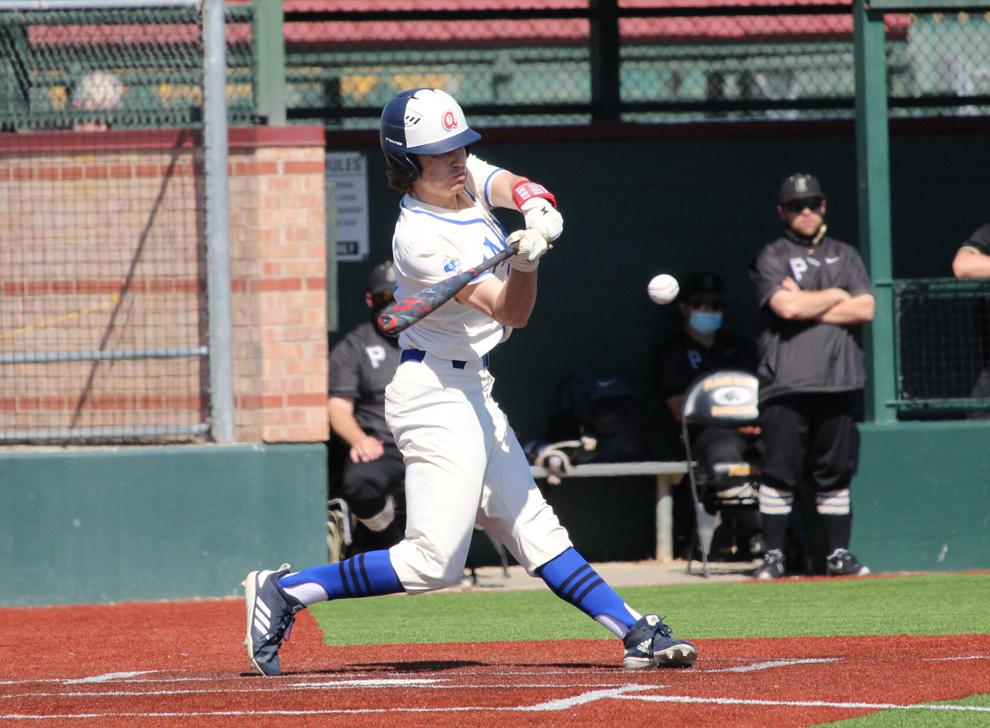 Wilson inherits an Allen team that is projected to return five players who received all-district honors last season in seniors Caleb Chacon, Nick Mesquita, Gehrig Vogel, Tim Reynolds and junior Lathan Van Ausdall. The Eagles totaled a 19-14-1 record and qualified for the bi-district round of the playoffs after a second-place finish in 5-6A.
"I have high expectations for them. We want to win district and go as deep as we can in the playoffs," Wilson said. "I'm big on player relationships — I feel like the best way to have success is by developing relationships with your players. I also want to really tap into the community and the junior high programs to get them even more excited for Allen baseball."
Wilson made as much clear on July 6 when meeting with his players for the first time. In addition to laying out expectations, Wilson plans to take advantage of the UIL's sport-specific skill sessions in the coming weeks — all as a means of getting a feel for his personnel's strengths and weaknesses to help mold his vision for Eagles' 2022 campaign.
"I got to meet with everyone individually to just get to know them," Wilson said. "I told them it would take some time getting to know a new coach but by January we'll be feeling comfortable and be ready to go."