ANNA — Thirty-six total holes weren't enough to decide the district champion or the last regional qualifier at the 5-6A girls golf tournament.
A total of three playoff holes were waged to sort through a competitive two days at Hurricane Creek Country Club, which culminated in plenty of hardware and a pair of trips to regionals for McKinney Boyd and Prosper.
The Lady Broncos built a 12-stroke lead on Monday and didn't let up in totaling a two-day score of 627 to capture the 5-6A team title. The Lady Eagles, meanwhile, needed every last stroke to secure their spot at regionals after edging Allen by one shot, 641-642, to finish second overall.
Fittingly enough, it was the top golfer on each team embroiled in a playoff to determine the top spot in the individual standings as well. Prosper's Chandler Browning and Boyd's Ellie Rippee entered Tuesday's second round separated by one stroke and maintained that distance right up until the 18th hole when Rippee pulled even to force a playoff with both golfers tied at 150.
Despite the late rally by Rippee, it was Browning who got the better of the extra frame — shooting par on the course's first hole to break the gridlock atop the tournament standings and win the district title.
"I had never been in a situation like that before," Browning said. "I started out playing basketball so to come to golf and make an impact is huge. I'm so excited that the team gets to go to regionals now.
"I was so nervous, but I had to remind myself to take a deep breath and ease the tension. That's what got me through to the last hole."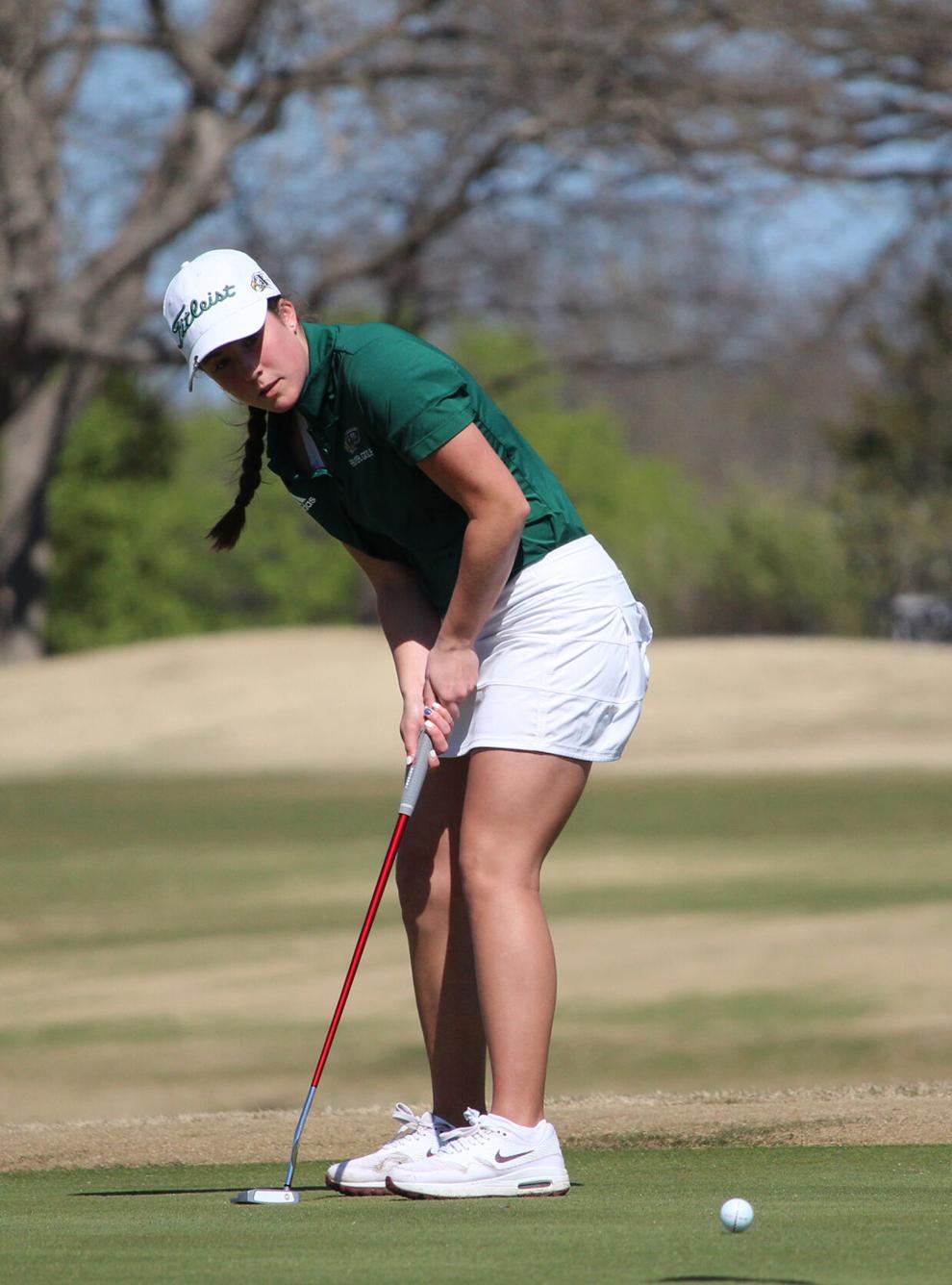 Browning carded scores of 73 and 77 on the way to her first-ever district golf title, an accolade that comes not long after the senior received all-district first-team honors for leading Prosper's girls basketball team to the playoffs.
"It was very hard. There have been many tears and many late nights, but it's all worth it in the end," Browning said.
Rippee, meanwhile, had a first-day total of 72 to lead all 59 golfers in action. She tallied a 78 on Tuesday to tie Browning at 150, as those two finished with a six-stroke lead on Boyd's Emma Thompson in third place (156). Boyd's Krissy Fowler wasn't far off in fourth at 157 with the Lady Broncos also getting contributions from Avery Brott (164, 12th) and Hailey Richard (177, 26th).
"It means a lot. They felt like they got cheated last year and we lost a lot of seniors from that team," said Denise Hachtel, Boyd head coach. "Part of me was pleasantly surprised, but I also knew they had the talent to do it. I'm really excited especially after things got cut short last year."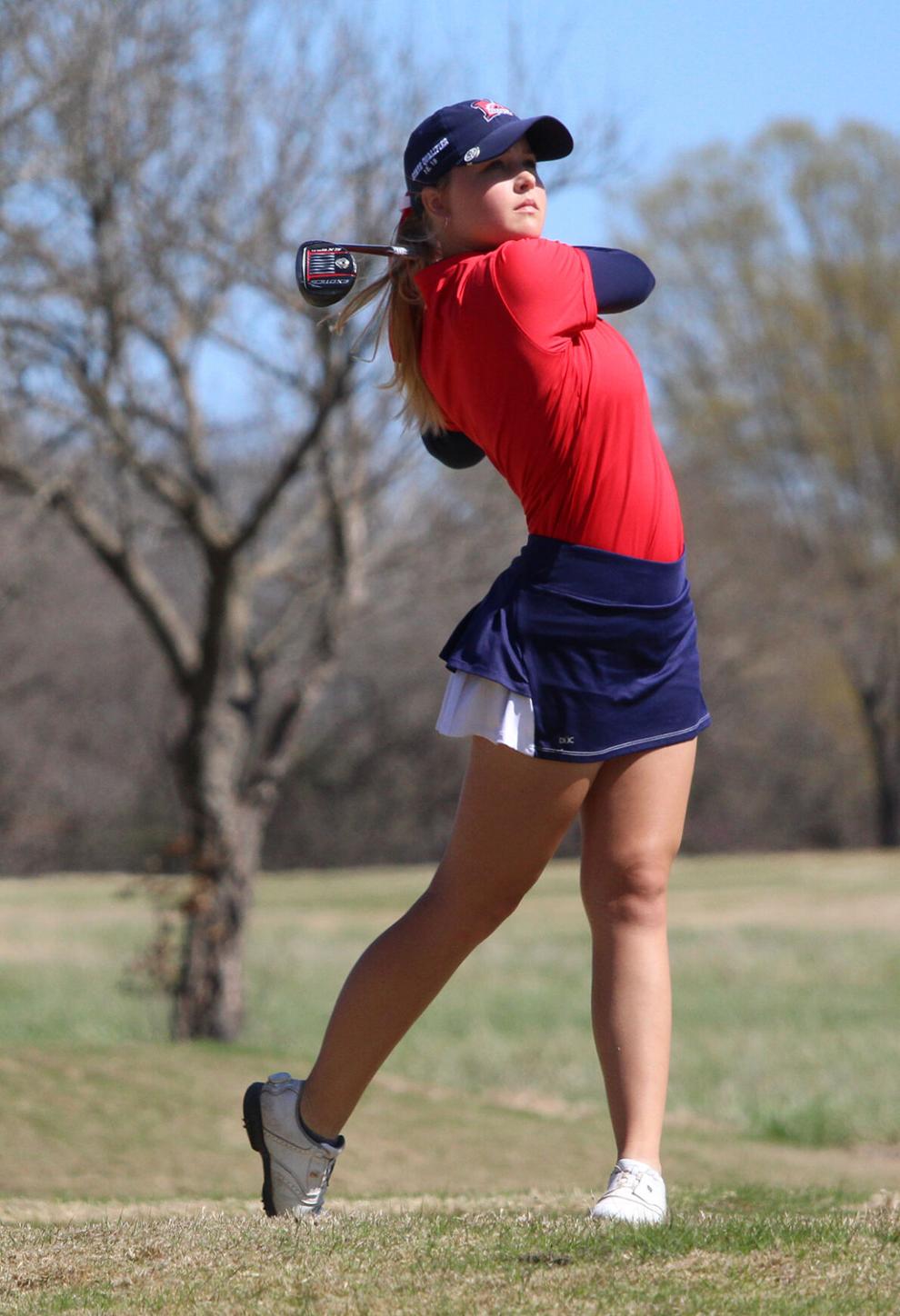 The district's top two teams earned automatic spots at the Region I-6A tournament, scheduled for April 19-20 at Tangle Ridge Golf Club, as well as the top two individual finishers not on qualifying teams.
One stroke was all that separated Prosper and Allen for the second qualifying spot in the team standings. Fueled by Browning's championship performance, plus a sixth-place finish from Ally Schnagl (160), Prosper (319-322) held off a second-day charge by Allen.
"This team has impressed me in so many ways," said Ryan Salinas, Prosper head coach. "Nobody expected us to do this. I've seen it in them all year in the way they practice and prepare. They've given absolutely everything."
Salinas lauded his golfers for persevering despite an injury earlier in the season to the team's top player, Kansas commit Haili Moore, who qualified for state in 2019. Prosper's entire contingent will make the trip to regionals this time around, with Browning and Schnagl joined on Tuesday by Hanna Fisch (166, 13th), Sydney Kincaide (167, 14th) and Jadyn James (171, 18th).
It was just enough to outlast an Allen team that posted the top score of any team on Tuesday (314). In falling one stroke shy, the Lady Eagles qualified one individual for regionals after Angela Inocian finished fifth overall at 158.
"[Inocian] just gutted it out," said David May, Allen head coach. "Yesterday, she started off nervous and made some bogies in a way. I walked with her for six holes and got her calmed down. What you saw today is who she is — she got out there and did what she needed to do to get out."
Allen had a chance at qualifying two individuals after a three-way tie materialized for seventh place between Allen's Anika Trehan, Danni Dimafelix and Denton Guyer's Madison Baer. 
Those three followed the Browning-Rippee finish with a playoff of their own to determine the last qualifying spot. After all three hit for par on the first hole, Baer sunk a birdie on hole No. 2 to earn the district's final bid for regionals.
McKinney and Little Elm were also represented at the 5-6A tournament. The Lionettes placed seventh overall with a team score of 762 — their top finish came courtesy of Cameron Frazier in 21st place (173). The Lady Lobos fielded just two golfers for the district tournament as Sidney Towery (221) and Isabel Vesper (276) went on to finish 51st and 56th, respectively.
All regional qualifiers have just under a month to rest up before competing in the penultimate round of the postseason for a trip to the Class 6A state tournament, which takes place May 10-11 at Legacy Hills Golf Club in Georgetown.