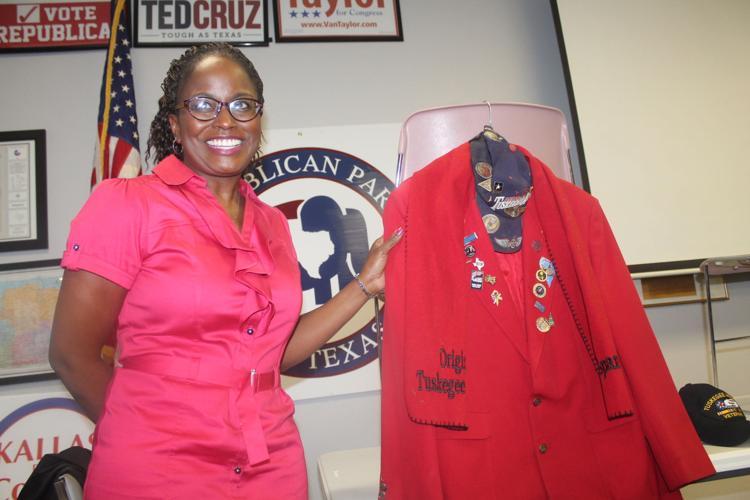 The legacy of the late Lt. Calvin Spann, an original Tuskegee Airman, is still being shared in Collin County, thanks to his daughter Dr. Carla Spann of Allen. Tuesday night, she shared her father's story and the many lessons he gave her at the monthly African American Republicans of Collin County meeting in Plano.
"They flew airplanes. They broke boundaries. They proved that it didn't matter what color you were. You could play any role in the military," Carla said.
Carla describes her father, who died in 2015, as "short in stature, but great in character." At just 17 years old, he started basic training at the Tuskegee Institute in Alabama. It was a rigorous program that demanded mental strength and physical endurance. Spann was among 100 African-American soldiers looking for their chance to fly. Only 20 got their chance, and Spann was among that number.
Carla said her father first aspired to fly after seeing an ad in his comic books for Smilin' Jack, a pilot who'd take people up in his plane for $1. As a kid growing up in Rutherford, New Jersey, he always excelled at math and science. When he was 15 years old, he was selling hot dogs when he found out Pearl Harbor was bombed. He used to joke "he didn't know who she was," Carla said, but he decided the military would be his chance to fly, so he enlisted.
By 1943, he'd passed his college equivalency exam and was heading to flight school. He still had to get his mother to sign his permission slip since he was only 17 years old. He missed his high school graduation to sit on a train car from New Jersey to Mississippi.
Spann got his first taste of segregation and discrimination on that train ride. Three times a day, he'd grab a meal in the train car. But when the train got past Washington D.C., the porters would pull the curtain around him as he ate because they feared racist southerners would see him sitting in a whites-only meal car and "take a shot at him."
Nevertheless, she said, he was determined to use every meal ticket he had, so he let the porters pull the curtain around him and ate all he could.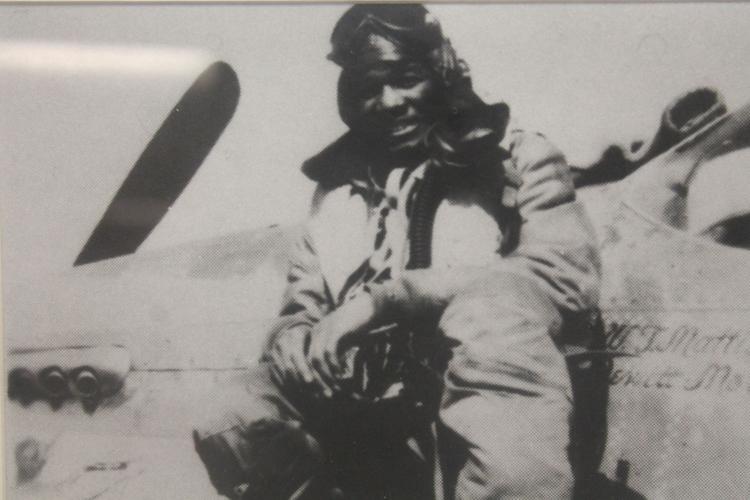 As a pilot, he few 26 missions and was the tail protector for bomber pilots like Tuskegee Airman Roscoe Brown, famously one of three Tuskegee "jet-killers." Spann also flew one of the longest flights during WWII that pushed the boundaries of endurance and fuel supply for the pilot and the plane, Carla said. The Tuskegee Airmen never lost a bomber to enemy aircraft fire during the war, a record they're very proud of. But when the pilots came home, they couldn't continue their flying careers with commercial airlines.
"He didn't let it discourage him at all," Carla said.
He had a family to support, so he went to work in the factories in Rutherford. When an opportunity came, he trained to be a pharmaceutical salesman. He also owned a restaurant and bar in town. He was a real estate agent and broker. He even owned a few buildings with some tenants. And, ever the humble man, he never bragged about his time in the service or his accomplishments.
"He was just my dad. He was Uncle Calvin to everybody else in the community. I didn't grow up thinking I had some hotshot hero dad. I just had a dad," Carla said.
Most importantly, "He never let me limit myself on anything I wanted to do or anything I wanted to be."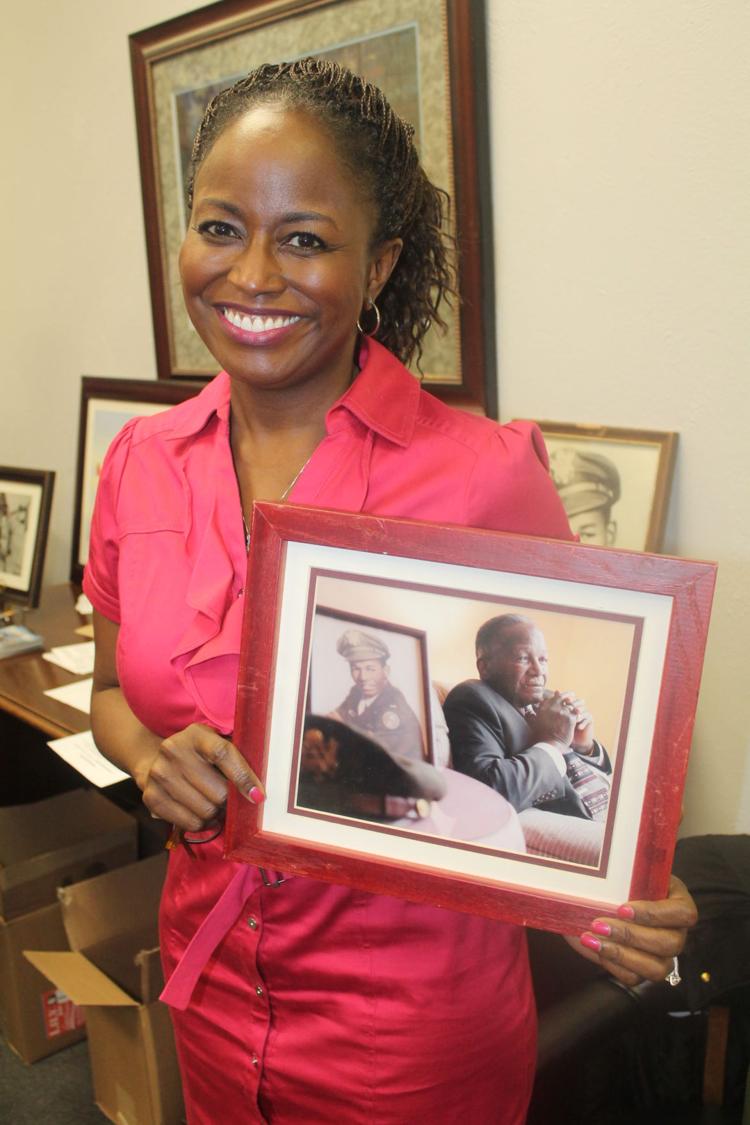 Carla said that after high school she got her degree in electrical engineering at Duke University, then worked professionally as a project manager with a telecommunications company. But when that industry dissolved, she was looking for a new career path, and dentistry came calling. Lots of people discouraged her from going to dental school because she was in her mid-30s or she should settle for another career because she had a child. But her father thought differently.
"As soon as I told my dad that I wanted to be a dentist, he started telling people I was one already," she said, laughing.
Even when she reminded him she'd only sent off the dental school application, he'd still tell people, "She's a dentist. She can help you with your teeth."
"And he was probably one of the very few people who had that much confidence in me," she said.
He always taught her not to put any excuses or limitations on herself: Just go after it.
"Regardless of your age, regardless of your circumstance or whatever limitations people want to put on you, make sure you pursue your dreams," she said.
Carla hasn't decided if she wants to continue speaking engagements, but until her next talk, learn more about the Tuskegee Airmen at the Frontiers of Flight Museum in Dallas.