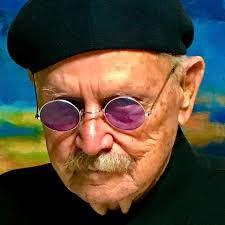 One of my favorite country music groups is "Alabama," who sang about cotton…
Well somebody told us…Wall Street fell…
But we're so poor that we couldn't tell…
Cotton was short and the weeds were tall
But Mr. Roosevelt's gonna save us all…
For over 100 years, Texas farmers spent a lot of time praying for rain and hoping hail didn't come with it. Farmers planted every furrow in their fields with the same faith held by gamblers holding an ace and waiting for a face card.
A sharecropper could make a living if he didn't expect a lot of extra perks beyond clothes on his family's back, food on the table and a roof over their heads.
Cotton. Once the world's largest inedible vegetable crop was at one time the creator of more jobs in Texas than oil or cattle. A lot of the beautiful homes on the streets of McKinney were built by cotton brokers.
The McKinney Cotton Mill opened in 1910 when cotton was King. With cotton, prosperity for a few at the top was fueled by low-paying jobs for many at the bottom. In 1920, another King, Dallas cotton broker Sheppard King built a 145-room, Mediterranean-style villa on Turtle Creek as a home for himself. 
In the 1950's the entire economy of Collin County was based on agriculture. The Burrus Flour Mill and warehouse, at five stories, was the tallest structure in the county and the Cotton Mill was the largest employer.
Collin County is a lot different today than it was during the 1950's. Fields of cotton have been replanted with houses. Millions of yards of concrete and asphalt have been poured on what was once Collin County's greatest treasure, the Blackland Prairie.
By 1960, producing denim only, the McKinney Cotton Mill had become the world's largest denim mill. But by 1969 the mill was closed and all those cotton mill jobs had vanished.
The jobs that cotton had created were only temporary. But because a job is temporary doesn't mean it didn't have a lasting impact on those that were fed and nurtured by it.
Played-out sharecroppers who were left in the hole by the payout on their last crop felt blessed to get a job standing at those machines in the Cotton Mill. An 800-square-foot company house on the Mill Block was an added blessing.
As a young boy, local legend and blues musician Anson Funderburgh lived on the Mill Block.  He wrote and recorded a song titled "The Mill Block Blues."
The Cotton Mill stood empty and forlorn for many years and was scheduled to be demolished.
Luckily it was bought by a visionary. Like Sheppard King – whose 145-room, Mediterranean-style villa was turned into a 5-star hotel now called The Mansion on Turtle Creek – the owner is turning the old bricks and timbers of the old mill into a cultural landmark.
There are ivy-covered courtyards, a grand ballroom and office suites. The Visual Arts League of Allen has a permanent art gallery in the long hall of The Cotton Mill. The once forlorn old mill could again become the pride of Collin County.