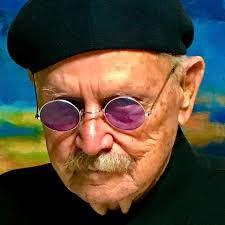 It's only my opinion, but I believe we never seem to learn the economic lessons of history. It could be that lots of folks have short memories or forgot what caused their troubles in the first place.
I was 17 when I bought my first car, a 1946 Ford Club Coupe. I had $100 that was burning a hole in my pocket and was working full time for the princely sum of $40 a week.
The car was priced at nearly $400. I bought it from Pete Ford at the Carpenter Brothers Ford dealership in Plano.
The bank finance rate for cars at the time was a third down and 2 percent finance on the balance for a 12-month loan. Seems like at the time, banks were willing to make loans only to folks who didn't really need one. No bank was gonna finance an automobile for a 17-year-old kid without a cosigner.
Pete Ford walked with me over to an insurance office and introduced me to Alex Schell. If you came recommended by folks he trusted, Alex Schell was known to take a chance on folks who were real short on credit-worthiness.
Alex Schell financed that 1946 Ford at the rate of 3 percent. I drove the car home and paid him $25 a month for the next 12 months.
Let's be clear here. Though I might not've been the sharpest knife in the drawer, there was no victim in the transaction. Everybody got what they wanted. I got a $400 car instead of a $100 car. Pete Ford got a commission on a $400 sale. Alex Schell gambled on a risky loan and earned an extra 33 percent. 
To earn it, Alex Schell had to bet his own money that I'd pay for that '46 Ford. And he didn't expect the taxpayers to bail him out if I went south on the contract. I've always remembered Alex Schell with fondness for takin' a chance on me 68 years ago.
In 1952, as I was backing that '46 Ford from the curb in Plano. I was broadsided. The impact caved in the driver's side quarter panel and rear fender.
I settled with the insurance company for the wondrous sum of $160. The Ford was still drivable, so I never had it fixed. With the money I bought two "cricket" rockers and a hard rock maple bedroom set and mattress.
I bought a pair of blue suede shoes and a new navy blue gabardine suit to get married in. I paid the preacher of the Allen First Baptist Church for performing the last rites at my wedding ceremony and cake walk. And I paid for a "honeymoon cottage" at the Belmont Motor Hotel on Keist Boulevard in Oak Cliff.
If it hadn't been for that '46 Ford fender bender in 1952, more than likely I'd be a useless wrinkled bachelor, and instead of spending her "golden years" swattin' flies off of me, my bride probably could have been the trophy wife of a gazillionaire.