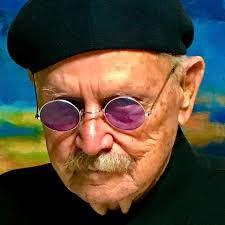 While driving south on Highway 121 from Bonham a while back, I noticed a mountain off in the distance. I hadn't been on Highway 121 in a long time, but never before had I remembered seeing that mountain rising in the distance. When I got near Melissa, I realized what it was… the Collin County landfill.
Even with recycling efforts, folks in Collin County are throwing away enough trash to create mountains. It's only my opinion but I believe these mountains are being created by the myth of convenience and the invention of plastic.
There's an old saying that goes "waste not, want not." It wasn't so long ago that we wasted nothing. Flour sacks became clothes, and old clothes became quilts. Folks had bottle trees and tire swings and made flower planters out of old tires. Nothing was wasted. What wouldn't burn in 50 gallon barrels in backyards was buried.
In the grocery stores nearly every item was in tin, glass, paper, cardboard or cloth. All biodegradable.
There were only three grocery stores that my wife and I patronized when we first married. One was Buddy Brannon's big grocery store in Plano. Allen had two grocery stores. Bolin's General Merchandise and Cundiff's Grocery. Bolin's General Merchandise was the first store in Allen to be illuminated with fluorescent lights.
Cundiff's store was much smaller. It was long and narrow with high ceilings covered with embossed tin. Drop lights with pull chains hung by long cords from the ceiling.
In each store, at the back, was a small meat case with a butcher's block and a "walk in" cooler. The stores cut and ground their own meat and sliced bacon and lunch meat to order. There were gallon jars of pickles and pig's feet on the meat counters
The butchers made baloney and cheese sandwiches slathered in mayonnaise on "light bread" topped off with a big slice of onion if you wanted it. Hot link sandwiches on sheets of wrapping paper were always available.
Coca-Colas, Dr Peppers, Pepsis, Nehis and R.C. Colas, all a nickel each, were iced down in the "Coke" box up front. A two-cent deposit was required if you were gonna take the bottle with you.
On the tables and counters in cafes and restaurants were sugar containers, salt and pepper shakers, bottles of catsup and mustard. Cream came in little glass pitchers if you ordered it with your cup of coffee.
Now all those things come in little plastic packages with a little dollop of each item in them. Even the coffee is being brewed one cup at a time with the coffee being in single-serve little plastic packages.
It's been said that every citizen in Texas accounts for 4.4 pounds of trash each day. The trouble is China, who was once America's biggest recycled waste customer, isn't buying our trash anymore.
Now it's costing the trash haulers more to recycle stuff than what the recycled stuff brings in sales. Maybe it's time to give up all the convenience wrought by plastic. Otherwise we'll build more mountains.