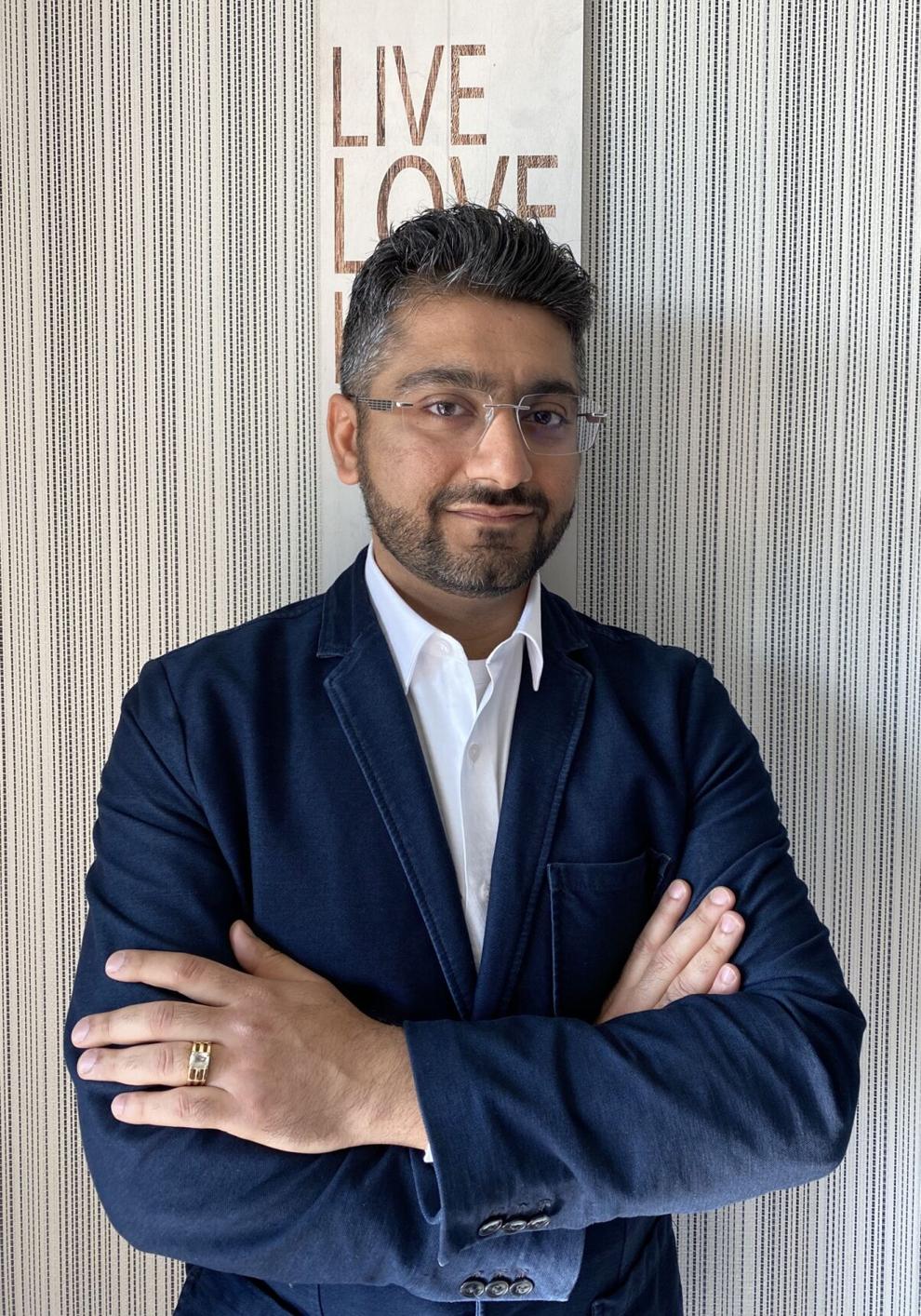 Place 4
Physical Therapist/ Clinical Rehabilitation Specialist
Years lived in the district: 6
What is the most important issue facing the school district and how would you help solve it?
Teacher retention and support staff availability is the major issue facing the school district, secondary to the pandemic. Neighboring school districts are competing to attract the best talent. Maintaining social distance, increasing the student-teacher ratio, upcoming budget restrictions and multiple secondary responsibilities are adding pressure on the teachers. If we do not address these challenges and understand their limitations, we risk losing our talented teachers to other school districts. This will affect regular school, virtual school, the special education program and the gifted and talented program. 
The merit-based increase has been an excellent provision for the teachers. Restricting class sizes, providing pre-planned arrangements and supplies for face to face instruction, enhancing IT support to our virtual teaching program for electives for our high school children and incorporating teachers in decision making will help to establish a strong collaboration.
Are there any existing programs in the district that should be expanded or enhanced?
Frisco ISD has partnered with the local community to offer numerous programs to address the needs of every student. Most of these programs are limited in enrollment size and are available after school hours. Excessive after-school programs take away the necessary social and family time and are restricted by their affordability. Enhancing the availability of these programs during school hours and integrating them into our curriculum will help to enhance our learning system to prepare the children for jobs of the future.
The special education program requires enhancement to address the increase in student enrollment. The pre-K program has faced space issues at its onset with COVID-19 restrictions. More parents opted for virtual learning as an option for pre-K in the recent survey.
Coding programs are offered in selective FISD schools, but the frequency of classes is too small to make an impact on learning. It is the language of the jobs of the future. It needs to be integrated into our learning system from the elementary school itself.
My son is in the IB curriculum at Bright Academy. It is intense and challenges the child's learning and thought process towards the community. It requires more effort than the TEKS curriculum, but we can see the difference it is making on him and shaping him to be a good citizen. More children will gain this benefit through the expansion of this program.
Are there any new programs you think the district should consider implementing?
Technology is making the world smaller and more competitive. Almost a quarter into the 21st century and yet our technological education is limited in its availability and type. Automation is taking over human skills in every sector. Our children need to be trained to embrace technology as a part of learning and master it.
If any parent felt the fear of job loss in this pandemic, they would agree that we must ensure that our learning system enables every child to withstand any future recessions when they come out of school. The children should be able to dictate the jobs and business needs of the future.
Every child should be able to compete on a global scale for technology basics. Making an app, designing a website, or writing code for a program should be incorporated in our learning system. Incorporating technical knowledge into art, sports, robotics, and community services is important for shaping the future of our community.
We need to develop an alternative to the STAAR test. The pandemic has provided an excellent opportunity for us to come up with a new student assessment program that the whole state can use as a reference. Let's get ahead of the curve and address this issue so each child is being assessed on learning enhancement instead of test training.
Do you feel the district is making the right decisions financially? Please explain.
Financial decisions influence the community as a whole. The district made a good choice in paying salaries for the 2020-2021 year from the recent budget. HB 3 provided tax relief to the community with lowered tax rates. We will feel the strain of the 9% drop in sales taxes, revenue drop from retail rental, the effect of job loss on property taxes, and increased student enrollment in the coming years. We are spending over $12,000 per student in the district as a whole; and the revenue per student is likely to drop next year. The COVID-19 pandemic has added an extra financial burden for sanitation requirements, virtual instruction infrastructure maintenance and space requirements for special education and pre-K programs. The financial budget will need major readjustments to balance the scales.
Financial decisions so far have been directed towards infrastructure, student enrollment and program availability enhancement. Construction has started on the new high school, and funds have been planned out for the other two future schools. With the new community development to start in north Frisco, we will be continuing to spend on infrastructure and hiring. Direct comparisons are being made for the construction cost of Frisco schools versus those in Prosper ISD. Since schools are under construction, an effort must be made to make them energy independent by using solar power panels, rainwater harvesting, and efficient road planning to reduce congestion.
What is your history of involvement with the district/community?
I have been involved in community activities in every community I have lived in for over two decades. My community service helped me get the President Voluntary Service Award. I moved to Frisco in 2014, and my first involvement with Frisco ISD started as a parent when my son received speech therapy services at the Early Childhood School. We felt fortunate to be in a district that offers those services to its community. I initiated the petition to have Hindi as an optional language credit in Frisco ISD in 2018. That petition was run as a parent and not as a business entity. It gathered a lot of momentum for which we attended board meetings and also invited the Board of Trustees for a presentation on its importance. My involvement continued further behind the scenes in supporting my community for zoning changes for high school which we got overturned. I have done student mentoring, built community networks, provided pro bono services, and organized multiple social events to promote cultural awareness. I am an essential healthcare worker who has continued to serve the community throughout this pandemic.