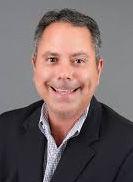 Bill Webber
Celina City Council Place 1 candidate
Profession: Franchise Owner of Housewarmers / Insurance Broker
Number of years in the city: 13 years / 8 business owner
What do you think is the most pressing issue in the city, and how would you address it?
The most pressing issue is growth, it is coming, but we need to make sure that we have the upper hand and stick to our values. We do not need to make variances for developers whom have someone setting back in the office doing value engineering to find ways to put more money in the developer's pockets. When people are making the biggest investment in that family's life, they should be getting what is promised to them and nothing less. 
What are your top priorities as a candidate?
To continue being a voice of the people whom of which elected me in this position. 
To always look out for the best interest of the tax payers and not self-gain. 
To bring business to town as I have done in the past. (have 2 more in final talks right now)
To make sure we have some affordable housing in the city. 
To get some form of rec center for the kids and seniors
To assist Police in getting some type of training facility for the Special Reaction Team (SRT) whom have been doing an incredible job this past year. 
Do you think the city's tax rate should be raised, lowered or stay the same? Why?
This is a catch-22 situation. We need to try to hold the tax rate as best we can, however this is difficult with a city that is growing. We need the rooftops to bring in some of the business's we need, but at the same time we do not need to give away the farm to developers to get them to build here which takes away from operating money the city needs. But I assure you that I will do my best to keep the tax rate the same. 
Is the city spending money in the right places? What would you change, if anything?
In some places we are and others we are not! We are roughly 7 police officers down from where we need to be at this time in the city. The reason we are down in officers is because financially the city can't digest the positions. But then it is brought to my attention that we need to hire someone for this newly formed position, a position that is pre-mature in a city this size. So, we end up hiring the mayor's friend to be the 2ndhighest paid employee in the city under the city managers pay. I raised holy hell about this position, the mayor or council had nothing to say about it. I think it is ridiculous we have career Police and Fire folks (risking life day to day) whom have worked for 20 years and don't get paid nearly the amount of this position. And people wonder why there is division within the council, I stand up for the obvious. Time to remove the blinders Celina!
What's your history of involvement in the community?
Planning and Zoning (previous)
City Council (previous 2 terms)
Public Safety Board (5 years, they have not met once since I left council over 4 years ago , Mayor has not done anything about it for the 3 years I have asked about it starting again)
Main Street Board (5 years, when not on board I still worked all events for 3 years as my wife stayed on as active board member)
City Council (current, last 3 years)
Main Street Board (current, last 3 years)
Celina Businesses (brought Carmela Winery to town and martial arts gym)
Celina Businesses (currently in works of bringing / finalizing 2 more business's to town)
Housewarmers (8 years, we hand deliver / introduce local businesses to the doorstep of new residents)
Police Department (from the time I had been elected, I have done ride-a long's with our Police 2-4 times a month until 5am, unlike anyone ever before in this city)
*Main Street– I have worked more hours on the square a year than all the current elected officials and my opponent combined on a yearly basis while I have been in office.