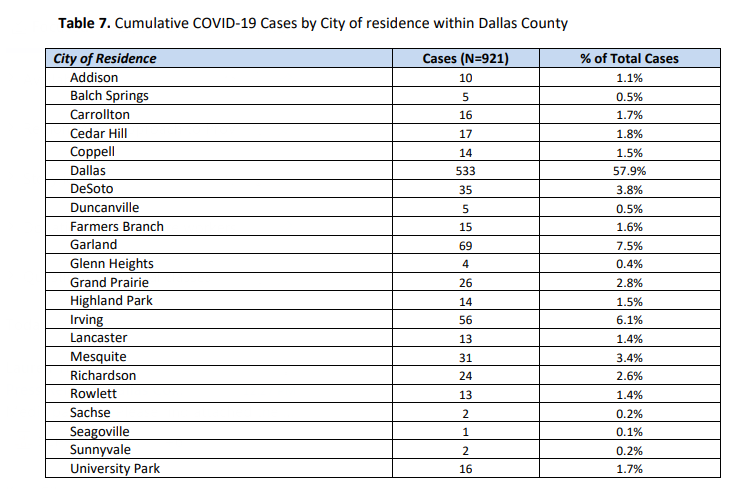 As of 10 a.m. April 3, Dallas County Health and Human Services reported 90 additional positive cases of 2019 novel coronavirus (COVID-19), bringing the total case count in Dallas County to 921, including 17 deaths. Of cases requiring hospitalization, about three-quarters (71 percent) have been either over 60 years of age or have had at least one known high-risk chronic health condition. Diabetes has been an underlying high-risk health condition reported in over a quarter (28 percent) of all hospitalized patients with COVID-19. The numbers of intensive care unit hospitalizations from COVID-19 from this past week have exceeded the peak week of ICU hospitalizations from influenza this past 2019-2020 season in Dallas County.
"We are beginning to see some rays of hope that we are benefitting from the Safer at Home order I implemented on March 22nd. The next two weeks are critical to #FlattenTheCurve. Please stay home and save lives," said Dallas County Judge Clay Jenkins.
All Dallas County COVID-19 Updates and Information can be found here: www.dallascounty.org/covid-19.
According to Dallas County, the Commissioner's Court voted this morning to extend the disaster declaration until May 20. Judge Jenkins announced on Twitter that he would extend the Dallas County Safer at Home Order to April 30.