Wednesday morning, the community joined the Carrollton Police and Fire Departments to honor the lives of those who died on Sept. 11, 2001.
More than 3,000 people died during the terrorist attacks that shook the nation 18 years ago when planes crashed into the Twin Towers at the World Trade Center in New York City, as well as the Pentagon. Another attack was thwarted when passengers overpowered terrorists on a plane, which crashed in a field near Shanksville, Pennsylvania.  
During the ceremony, a prayer and a moment of silence were conducted as well as the playing of Taps. Attendees were solemn as they were encouraged to never forget the people and first responders who made sacrifices that day. Officers stood at attention honoring their fellow men and women in uniform.
"On that day, our nation suffered unprecedented loss. Loss felt by every American citizen," said Fire Chief Gregg Salmi. "... I can remember watching the events unfold that day 18 years ago, watching those firefighters enter the towers, wondering the fears they must have had to overcome in order to help as many people as they could get out. They made the ultimate sacrifice that day."
Police Chief Derick Miller said the attacks caused more law enforcement deaths than any other single incident in American history. Seventy-two officers were killed during the tragedy, and more than 200 officers died the following years from diseases and other complications caused by the toxic chemicals from the ash of the Twin Towers.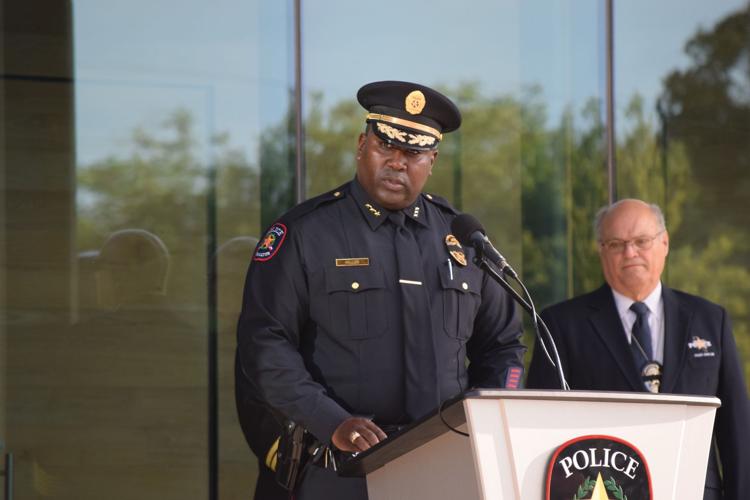 Miller spoke of officers such as New York Police Officer John Perry, who was filing his retirement papers when the tragedy unfolded yet still rushed to the towers to assist those trapped inside. Richard Rodriguez, a training officer with the Port Authority Police Department, rescued several from the crumbling towers. Port Authority Police Captain Kathy Mazza, used her pistol to shoot out walls, allowing many to escape.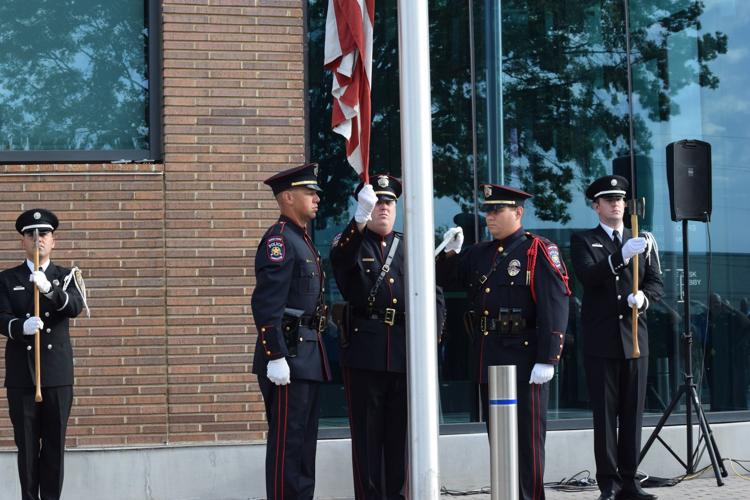 "Our world stood still, but today our world turns again," Miller said. "Let us never forget the heroes who died on this day 18 years ago. Heroes like John Perry, Richard Rodriguez and Kathy Mazza. Heroes with servant's hearts who did not hesitate to rush in when others were rushing out."