Recognizing National Police Week, the Carrollton Police Department held a memorial service Wednesday to honor officers who were killed in the line of duty.
Police Chief Derick Miller headed the ceremony, which included the reading of the names of 13 Texas officers who died last year.
Among the names was Fort Worth Police Corporal Garrett Hull, who was killed in September while attempting to stop a robbery. Referring to the incident as one "close to home," Miller said Hull paid the ultimate price to protect his community.
"Today we pay tribute to Corporal Hull and to fallen officers of the past year. Men and women who go before us, we honor their courage. We honor the fact that in times of challenge they stood against evil. They stood with the right against the wrong. They stood with the righteous against the unjust. When we take a measure of that, when we look into that, we really find heroes."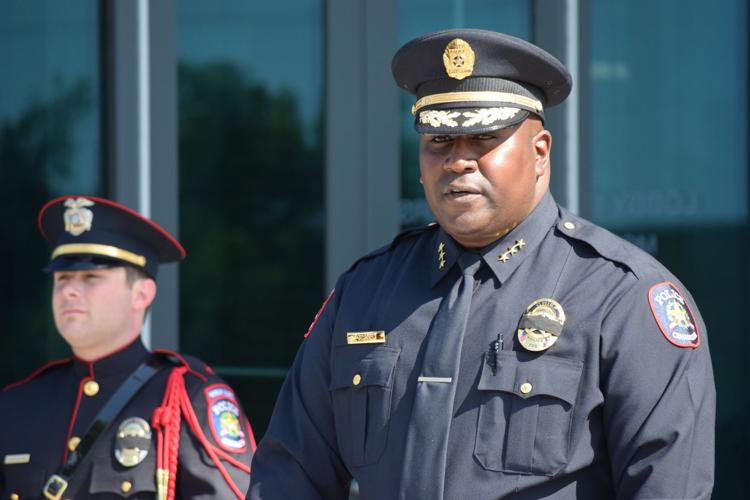 Miller said throughout his career he's held close to his heart the Bible verse Isaiah 6:8 which states, "Then I heard the voice of the Lord saying whom shall I send? Who will go for us? And I said here I am. Send me."
This passage of scripture, he said, have been the words of many officers.
"They said send me into the unknown. Send me into danger. Send me first so that others may remain safe," Miller said. "It's extraordinary bravery if you stop and think about it. Men and women who voluntarily charge toward a threat because they have answered the call to do so. We saw it two weeks ago as an officer sprinted toward a shooter at a college campus while students evacuated in the opposite direction. We saw it just last week at our latest school shooting in Colorado."
Miller said the national recognition of fallen officers began in 1962 after President John F. Kennedy signed a proclamation designating May 15 as Police Memorial Day. He said in the past year, 144 police officers nationwide have lost their lives in the line of duty.
"Police officers around the country know no challenge that is too difficult, and there is no danger that is too great," Miller said. "For them it's simple – if someone needs help, they will come.