When the onset of extreme winter weather began to rip through North Texas, one Dallas-based nonprofit moved to provide an inclement weather shelter for people experiencing homelessness in the Dallas County area.
The result was an emergency shelter established by Christian nonprofit OurCalling at the Dallas Convention Center.
"It is absolutely life-threatening to be outside right now," Associate Development Director Ali Hendricksen said. "It is just not safe or humane for our homeless friends to be outside."
OurCalling partnered with homeless shelters, agencies and with the city of Dallas and took over two exhibit halls at the Dallas Convention Center, Hendricksen said. The set-up happened within a matter of hours on Friday.
At first, OurCalling expected to take in about 300 people, but by Tuesday, Hendricksen said it had seen over 700 walk through the doors.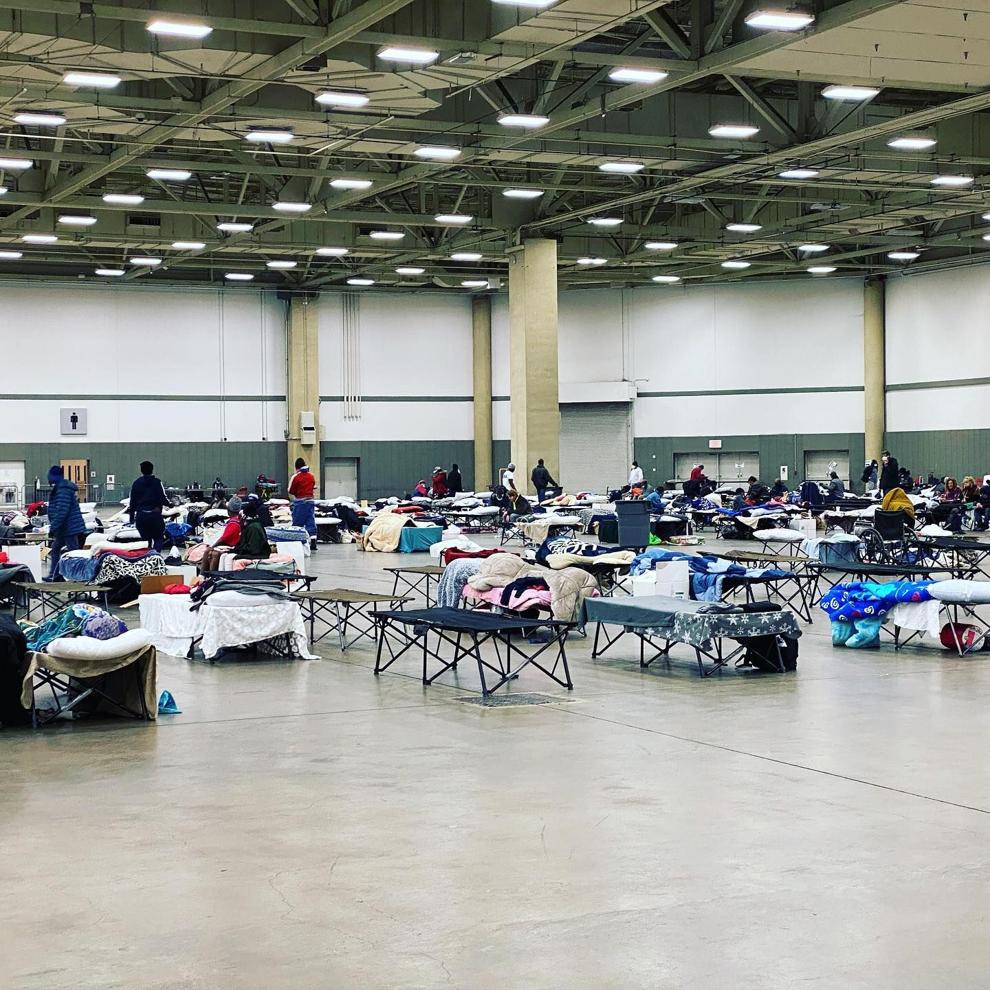 After undergoing a rapid COVID-19 test, those who come in are given supplies like a blanket, food and a cot. Everybody is required to wear a face mask. Some people have come in with frostbite, Hendricksen said, and a group was able to send certified nurses to help.
The inclement weather shelter has seen people experiencing homelessness from all over Dallas County, OurCalling Executive Director Wayne Walker said.
"We have other police departments from other cities bringing homeless folks to us," he said.
Walker said the organization usually operates a facility where people can sleep if temperatures fall below freezing. At one point, the organization told the city of Dallas that it had too many people to maintain social distancing, and that it needed to open at a convention center.
"And so I shut down our entire facility, and we brought all of our staff over to work at the convention center, and we definitely weren't expecting the number of people we have," Walker said. "I mean, this is kind of unprecedented weather, but it's also an unprecedented turnout."
The nonprofit has street outreach teams who Walker said are going all over Dallas County to bring in those who need shelter. Community members can report people experiencing homelessness to a street outreach team through the nonprofit's app, "OurCalling," or they can call the police, who will bring people experiencing homelessness to the shelter, Walker said.
As OurCalling's emergency shelter has provided meals, water, cots and shelter, Walker said the response to the extreme weather has hit the organization financially—their costs have at least tripled, if not more.
"Time will tell exactly how big the bills are that we're running up," Walker said.
Hendricksen said staff members have been working overtime and over night in the wake of the winter weather emergency.
"We are here to stay until the weather warms up," she said. "Could be Friday, could be Saturday, all we know is we will be here with our doors open with a smile on our faces and welcoming any person seeking help."